Features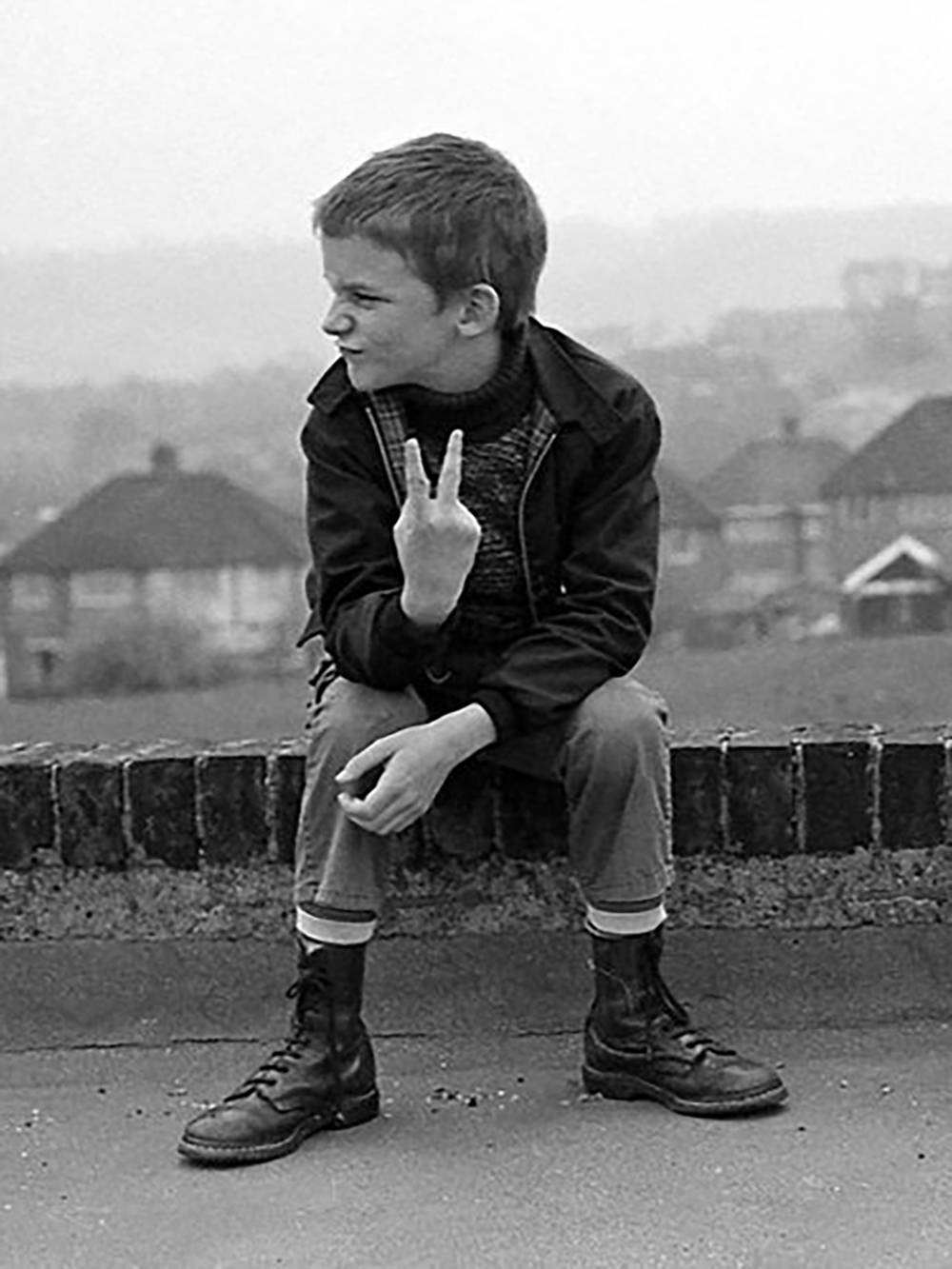 ---
WYCOMBE SKINS MEETS NEO-TOKYO
British photographer Gavin Watson is perhaps most well-known for documenting working-class skinhead subculture. Growing up in High Wycombe, Buckinghamshire, the photographer documented his skinhead mates and the gangs they hung around with. These images went on to appear in works such as books "SKINS" published in 1994, and "Skins and Punks" published in 2008. Director Shane Meadows cited Watson's skinhead work as inspiration for his 2006 cult film "This Is England". Watson and Nobuyuki Murayama's Japanese cult label Flagstuff's latest capsule points a focus on one of the most iconic British subcultures, and captures scenes of young love, friendship, tattoos and fashion.
---
---
---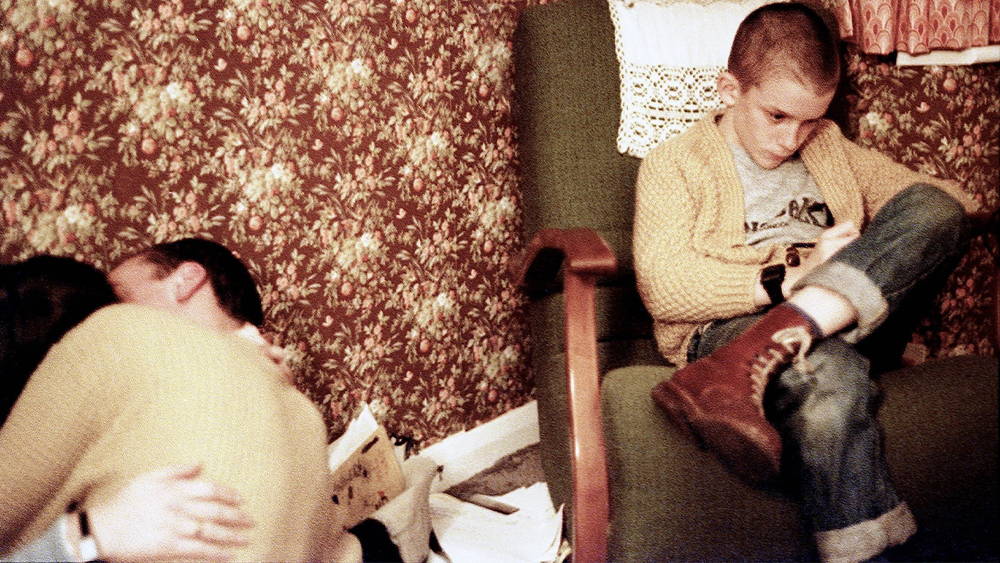 ---
---
GOODHOOD: The new collection with Flagstuff features carefully selected, evocative photos from your books "SKINS" and "Oh! What Fun We Had". How did you select which images would appear on the capsule?
GAVIN WATSON: The designers at Flagstuff made the choice of images to be put on the clothing and they did a really good job… I think the selection that was chosen really shows an interesting variety and reflects the collection well. I actually never do any editing of my work, I like to see what other people see in the images, that way the work I do is almost given a second life in the form of a collaboration with whomever is curating, a new lease of life through a new set of eyes. The problem is, there are so many photos and I am so personally attached to, I find the task of choosing almost impossible, I wouldn't want to and I am happy for other people to do that part, it's always surprising but exciting to see which ones end up being picked. Perhaps it's the photos I wouldn't have picked but it's the ones that end up being the best for the artefacts, whatever they may be.
GH: You've made clothing collaborations before with the likes of British labels Fred Perry and Dr. Martens, what has your experience of working with Japanese cult label Flagstuff been like?
GW: Flagstuff have been a joy to work with, polite, respectful, professional and above all extremely efficient! They kept me informed during the whole process and made sure I was happy with everything that was happening. I would love to go and visit one day! I'm a massive dark souls geek, would be amazing to take a trip to the artists studios.
---
"THE WORK I DO IS ALMOST GIVEN A SECOND LIFE IN THE FORM OF A COLLABORATION WITH WHOMEVER IS CURATING, A NEW LEASE OF LIFE THROUGH A NEW SET OF EYES"
---
---
---
---
GH: Whats it like looking back at your old skinhead images, which are such a significant moment in time and a true documentation of that subculture at that time? 
GW: Because it's my personal story the images have meant different things to me at different times in my life. The emotions behind them has constantly shifted and changed as time has gone on. To me, the whole fashion part of it (skinhead/punk) seems a bit irrelevant, I only see my family and friends. People who shaped me as a person and people I navigated that time of my life with. It's all so long ago its like looking at images from an alternate reality, one that didn't happen if it weren't for the images showing it… I'm less emotionally attached to them but they always conjure a sense of wonder and nostalgia which translates into different feelings each time I see them.
GH: When you first started shooting your brother Neville and your mates when you were a kid, what was your intention for these images? Did you ever think you'd become one of the most prominent documenters of skinheads?
GW: It was completely organic with absolutely no goal at all, I just loved taking pictures and loved what was happening at the time, which was the two tone movement and madness and being an excitable 14 year old with a hobby I was infatuated with. I just wanted to have something to prove I was there. There was absolutely no end agenda and definitely no idea at the time that any of this would ever mean more than a bunch of photos for me and my friends. Time has creative power.
---
"TO ME, THE WHOLE FASHION PART OF IT SEEMS A BIT IRRELEVANT, I ONLY SEE MY FAMILY and friends, PEOPLE WHO SHAPED ME AS A PERSON"
---
---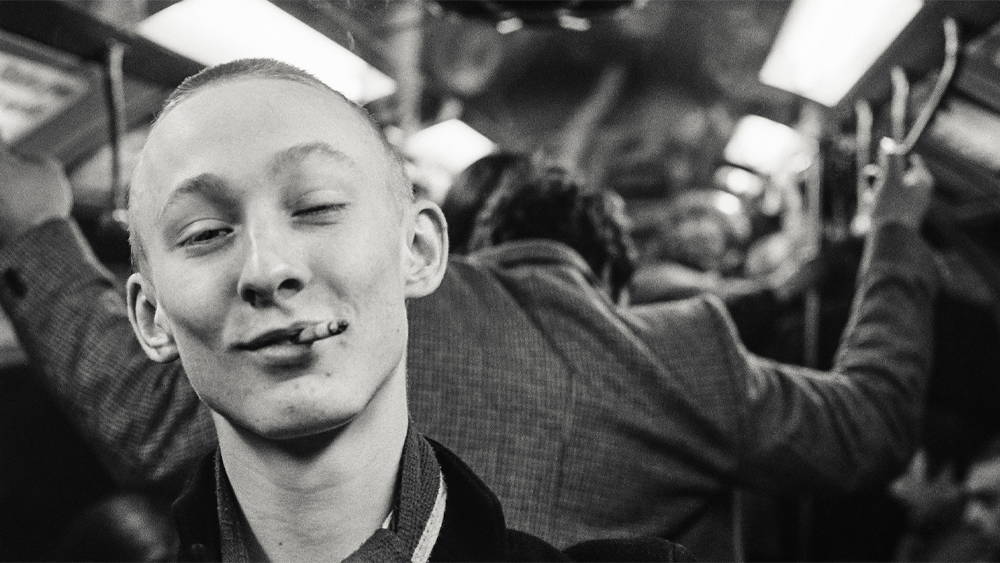 ---
---
GH: At what point, if ever, did the essence of a carefree youth begin to fade? Did this impact your work? 
GW: We all must grow up and responsibilities begin to seep into our lives, adulthood takes over slowly and what nurtured us before starts to lose its shine or at least darkens it. Nothing has ever really affected my work, I still have the same gift and tenacity running though me as I did when I was 15. I carried on photographing what was around me, surroundings and people may change but nothings ever got in the way of that, it's been my only true constant in what is a very chaotic life.
GH: Funniest story of your time shooting skinheads?
GW: My word. Whats funny to me might not be very funny to your readers ha ha. It really was such a wild 10 years... I remember around the time we were coming to the end of our skinhead days, acid house was just flittering in to the outskirts of our world, we were up the pub one evening and some old friends from a village called Wooburn Green who we hadn't seen in years told us they were going to Ibiza to catch the early acid parties. My friend Sid was a window cleaner and he had just started a 2 week holiday and the boss had let him keep the van. We decided right there and then to drive to Ibiza. We left the van in a car park in Barcelona and got the ferry. His boss needed it the next day.....
---
"I CARRIED ON PHOTOGRAPHING WHAT WAS AROUND ME, SURROUNDINGS AND PEOPLE MAY CHANGE BUT NOTHINGS EVER GOT IN THE WAY OF THAT"
---
---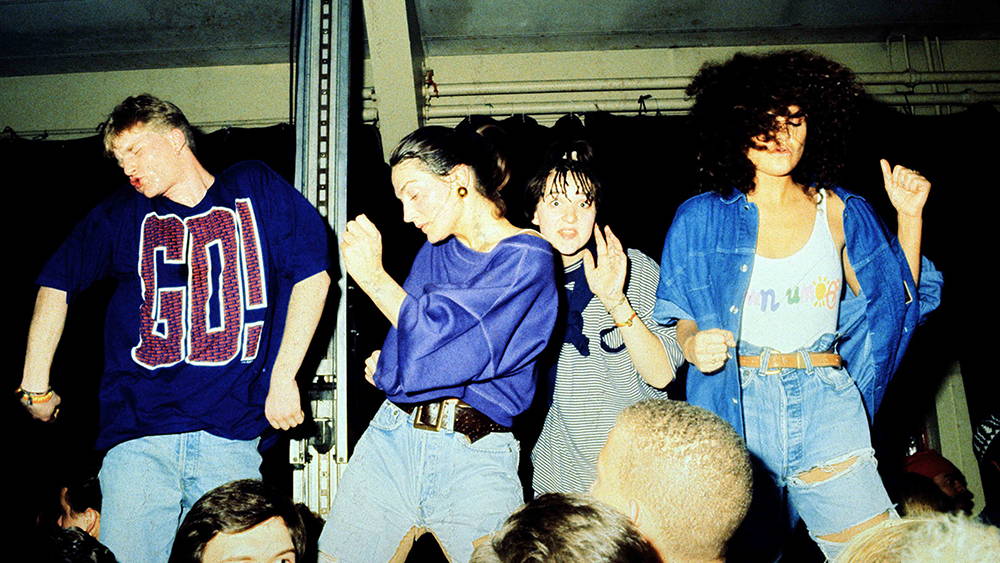 ---
---
GH: In the late '80s you began to shoot the emerging rave scene, what made you make the transition to a different scene, and how did you get into it?
GW: It wasn't a hard transition. Spending evenings sitting in shitty dead pubs, talking about old fights and tirelessly nursing pints, or joining a revolution. a scene full of joy, full of fun and dancing. I always loved electronica so the music, especially the more underground experimental stuff resonated with me instantly. I hated taking my camera to them. But I got in for free if I did. So there we go, that's why we have the Raving '89 book (not to mention thousands of other images that have never been released). If it was up to me I would have never taken it, it was a pain in the arse. It's funny how things work out.
GH: How did shooting your mates in their environments compare to shooting strangers in a new place?
GW: In my personal work I never took photos of strangers, in fact I'll go as far as to say I never ever saw the point. So now, when I do a campaign I always like to really try to get to know the whole team and the models as well as I can in the short time we have together. This then makes me feel like I'm photographing people I know. I do actually like people sometimes.
GH: Anything good in the pipeline you can tell us about?
GW: Well. There's a possible West End play being worked on and a possible documentary retrospective film in the works. These things however, take time. The greatest thing to happen this year was that I finally got the rights back to my book SKINS. I will be republishing a revised edition and will go on an international tour to promote it. I also want to do a rave exhibition out in Ibiza at some point, whenever travel is a thing again. There is and will always be a few things in the pipeline. Buy silver.
---
"i hated taking my camera to them but i got in for free if i did, so there we go, that's why we have THE raving '89 BOOK"
---
---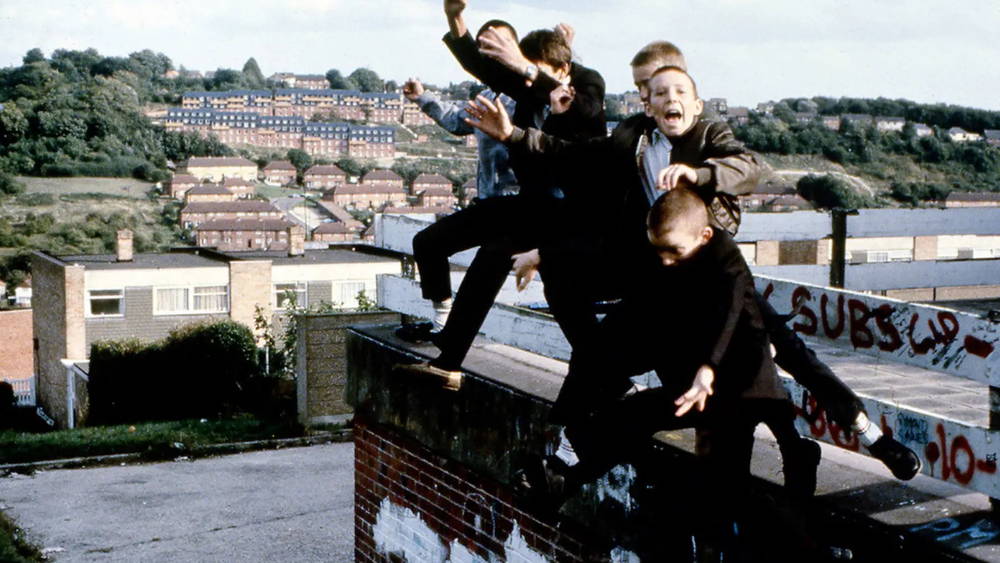 ---
---
---
---