Features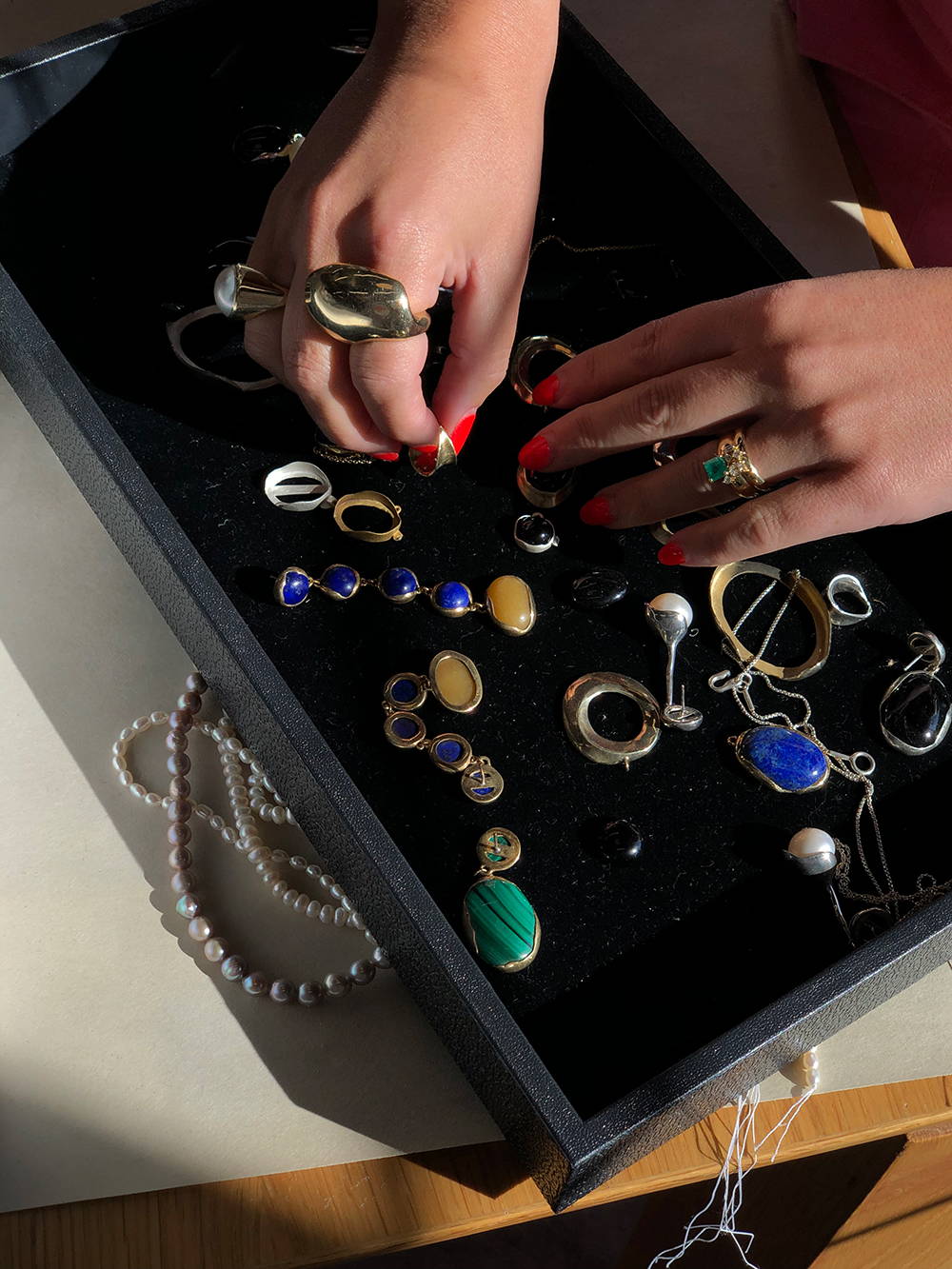 ---
FARIS celebrates the space between the levity of play and the gravity of embodiment. A background in form and structure elegantly applied to each piece, transforming them into artfully irregular, sculptural objects. To celebrate the launch of FARIS at Goodhood, we had a chat with founder Faris Du Graf to talk about creative process, being a new parent, future jewellery lines, and more. Check it out below…
---
---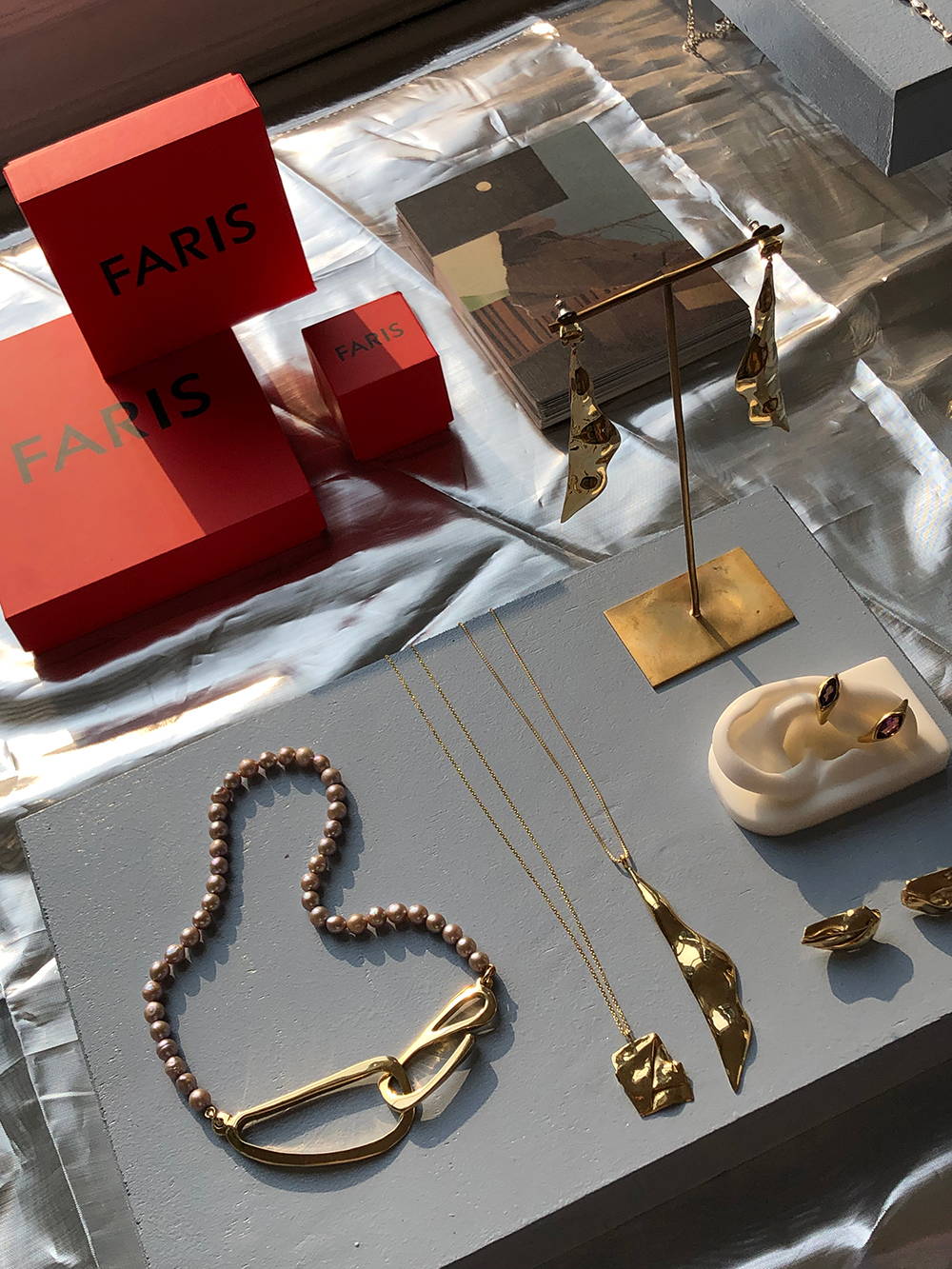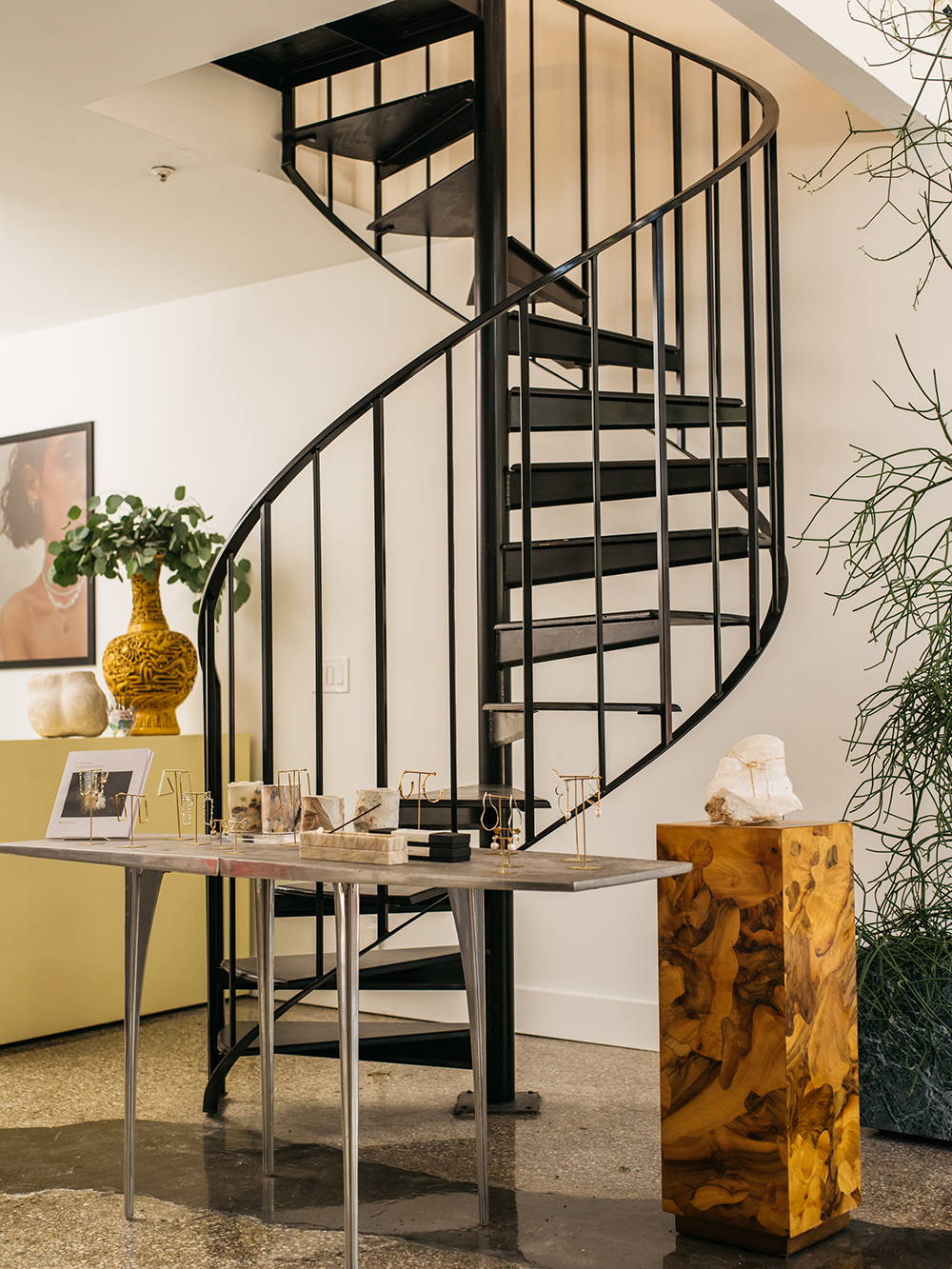 ---
---
GOODHOOD: Can you tell us a bit about yourself and your brand, FARIS? How did FARIS start?
FARIS DU GRAF: My name is Faris Du Graf and I was born in Seattle, Washington. I started FARIS nine years ago. At the time, I was living in Oakland, California. I was surrounded by artists, chefs, rappers, dancers, photographers, all sorts of creatives. My community was my inspiration. I've since moved to Seattle to be closer to my family. FARIS has grown a lot since then too. We recently opened a store 10 minutes from where I grew up. We are a nimble team of four jewelers and we make everything in our studio.
GH: Describe your company in three words.
FDG: Small, agile, fly.
---
"I WAS SURROUNDED BY ARTISTS, CHEFS, RAPPERS, DANCERS, PHOTOGRAPHERS, ALL SORTS OF CREATIVES. MY COMMUNITY WAS MY INSPIRATION."
---
---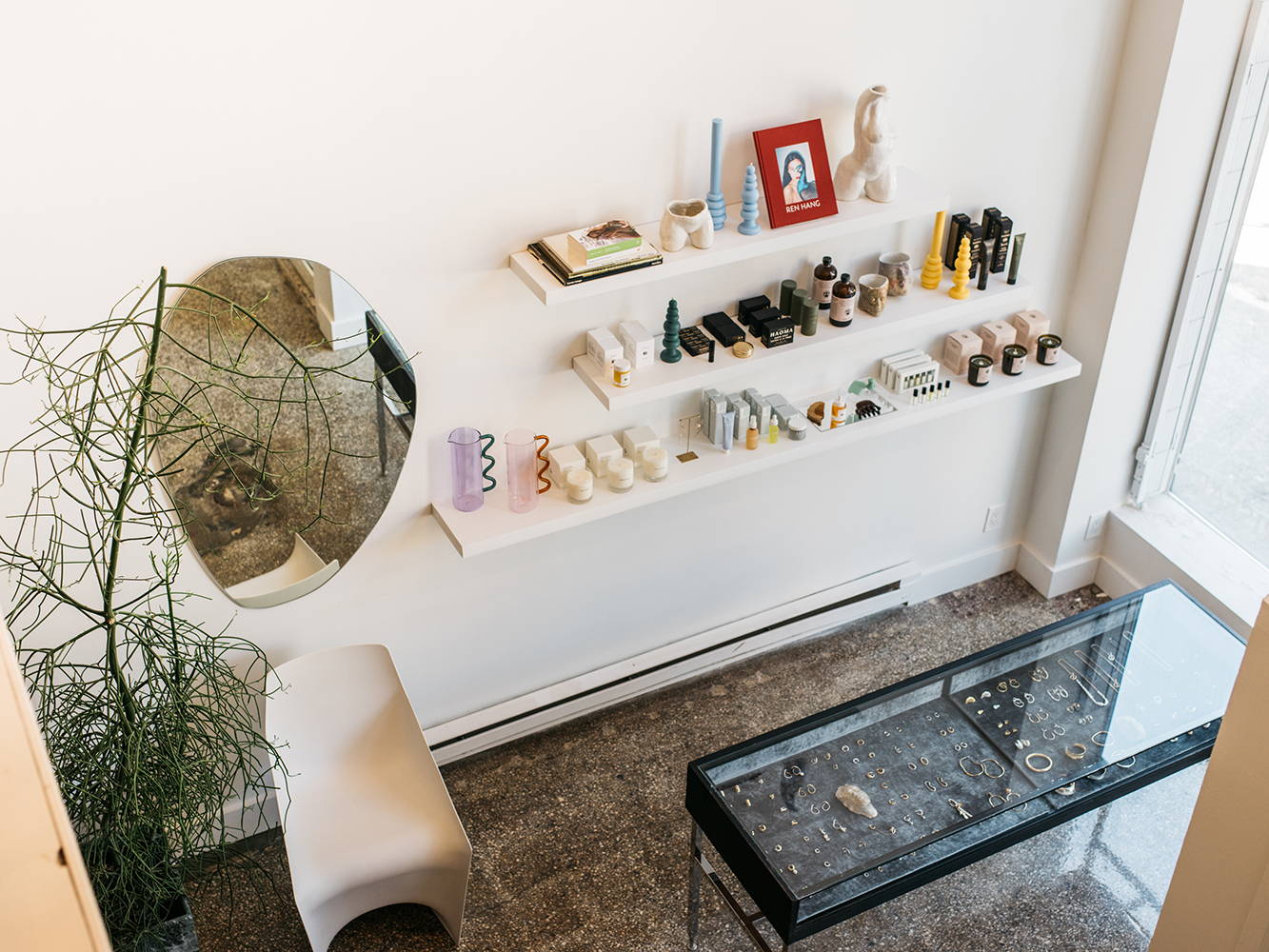 ---
---
GH: What does your creative process look like?
FDG: I play a lot with materials. Sometimes I work with existing designs, manipulating and collaging them into something fresh. Sometimes there's a texture or a form that resonates with me and I carve it into wax. I'm constantly absorbing imagery and I always have a sketchbook with me. Ideas are fleeting so it's important to document them whenever I feel a spark.
GH: Who/what is your biggest source of inspiration?
FDG: I think I'm always trying to capture a vibe. Sometimes I want to feel like the fly girl, sometimes the art girl, sometimes the minimal girl. Sometimes I want to be casual and sometimes I want to shout from the rooftops. Sometimes it feels like there is something missing from the collection and I'm trying to fill the hole. In that sense, my gut might be my biggest inspiration. My process is very intuitive.
---
"
Ideas are fleeting so it's important to document them whenever I feel a spar
k

"
---
---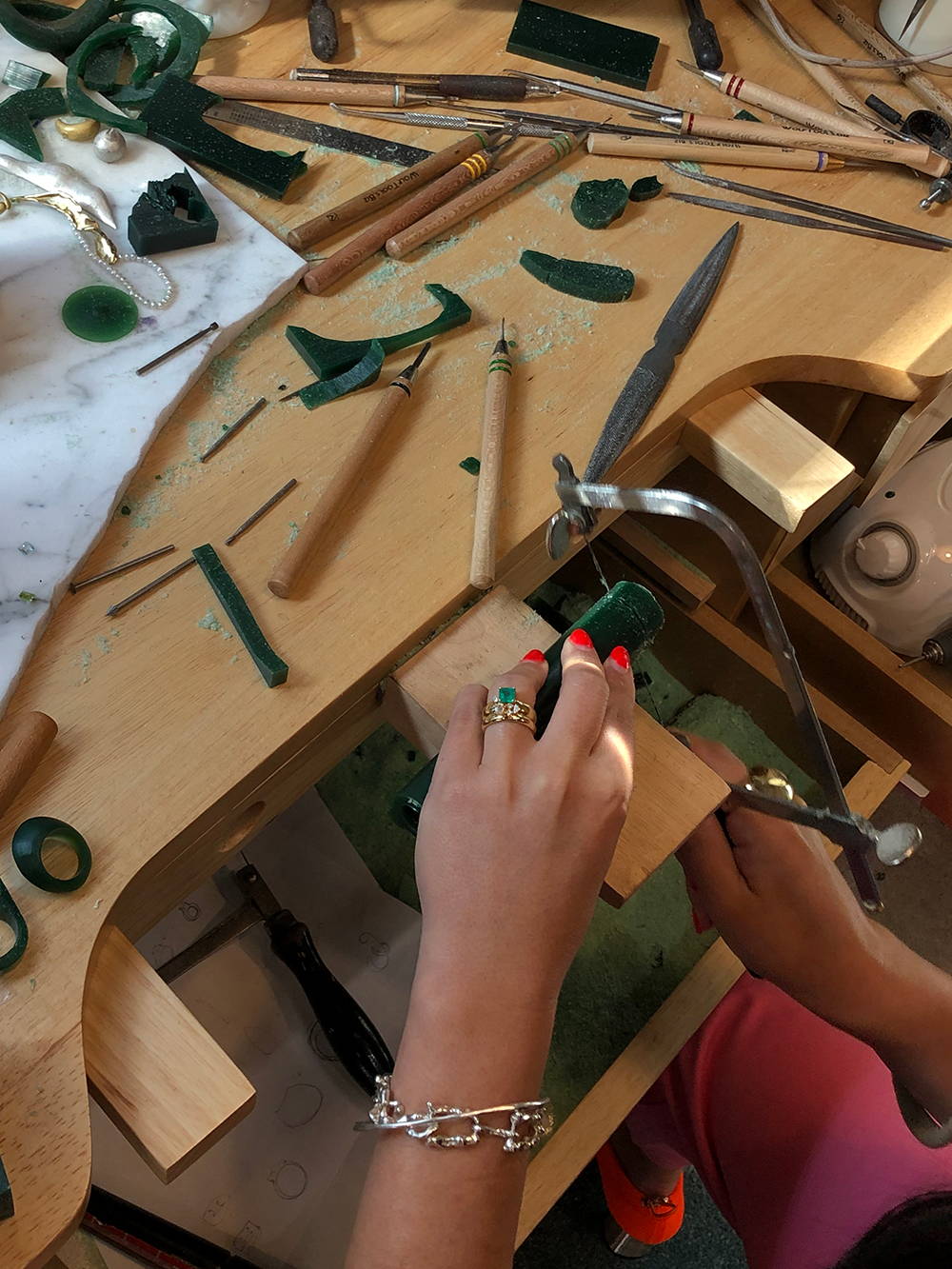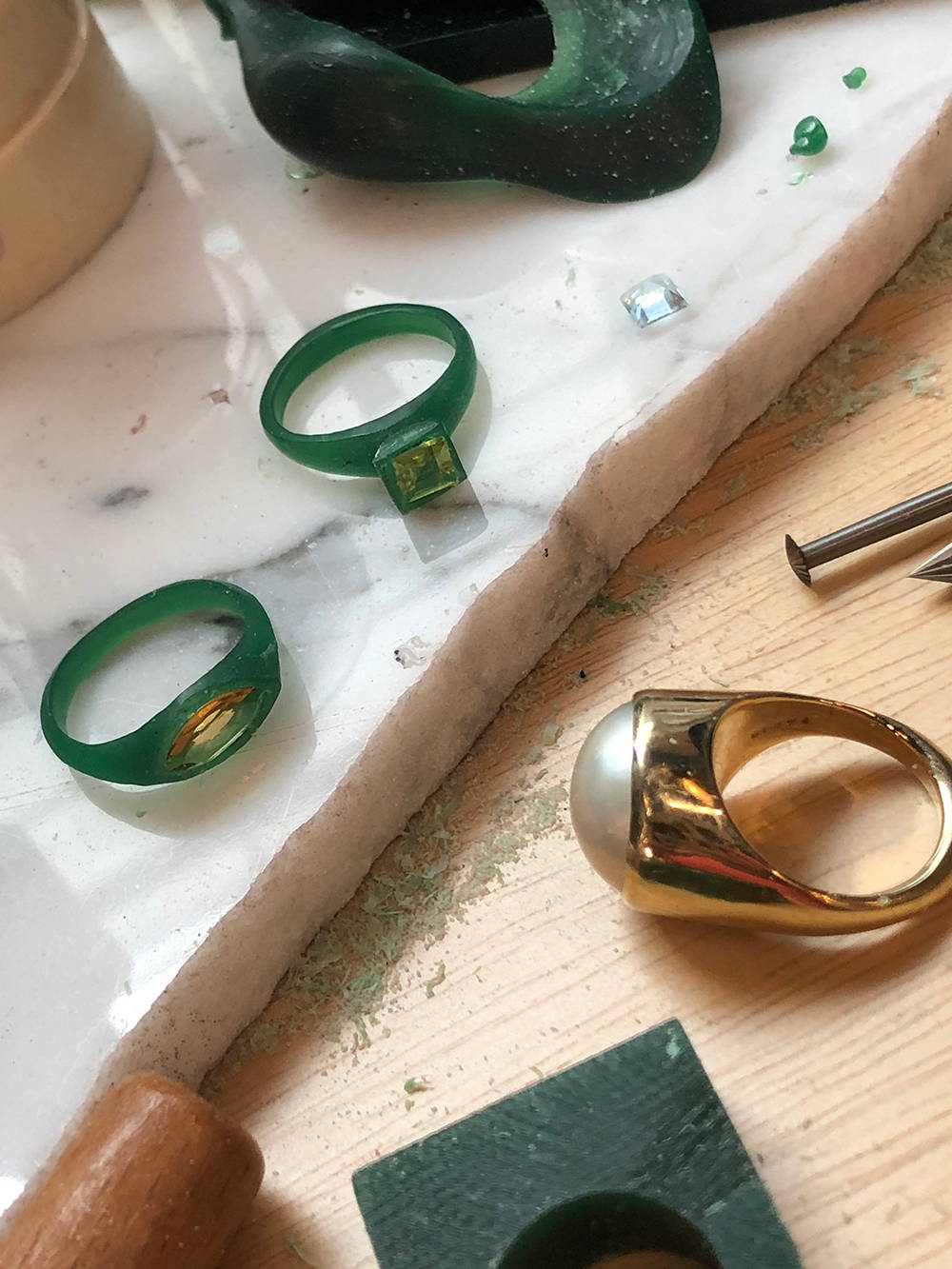 ---
GH: Talk us through a day in the life.
FDG: I'm a new mom, so it usually starts pretty early, maybe 5 or 6 am, feeding and playing with my babe. I read emails, I answer a few. I make oatmeal and a latte. Most days I head to the studio, I check in with the production team and with our studio manager. Then try and tackle the to-dos. Sometimes it's wax carving and designing a new collection. Sometimes it's wrapping my head around product launches and marketing. Sometimes it's planning a photoshoot. Sometimes its going to the shop and checking in with my manager there.
GH: Favourite independent designers?
FDG: Tigra Tigra, Come Tees, Super YAYA, GIU GIU, Eckhaus Latta, Bode, Phlemuns, Barragán. There are so many phenomenal creatives out there.
---
---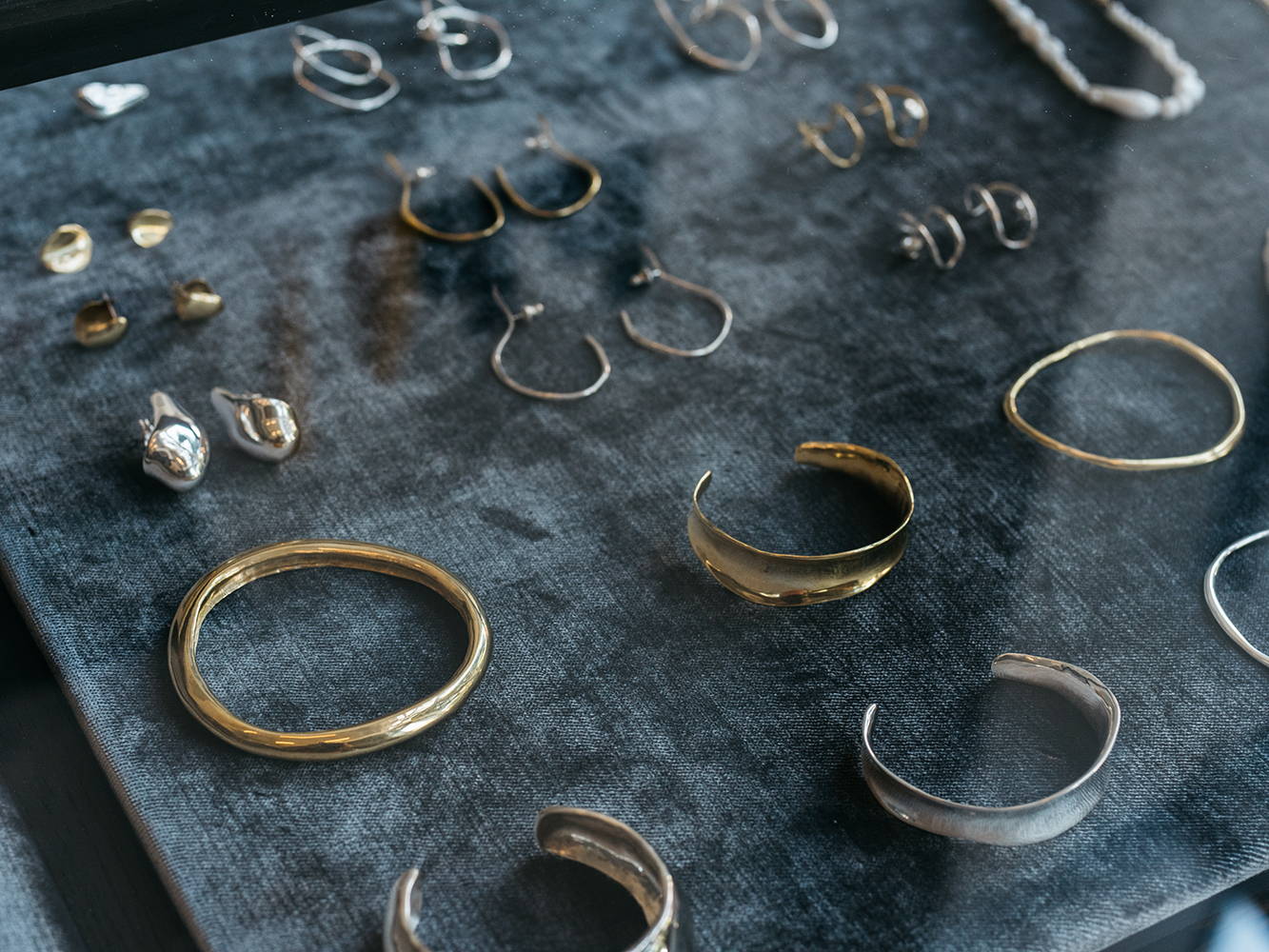 ---
---
GH: Can you tell us about what you're currently working on?
FDG: I just finished a men's line and a fine jewellery line that I'm hyped about.
GH: What is your favourite piece and why?
FDG: I don't know if I have an answer to that. But of the pieces that'll be at Goodhood, I think my favorites are the LAVA Drops and the GEM Ring. The LAVA drops catch the light when you're dancing or lounging. The texture is delicious and peridot is a perfect touch of green that'll pop through even on long locks. The GEM Ring is an elegant and interesting take on that simple ring with a gemstone. It makes every hand look sexy.
GH: Best exhibition you've seen recently?
FDG: I miss museums! The most recent exhibit I went to was Jacob Lawrence's Migration Series at the Seattle Art Museum. His storytelling and use of narrative engage me fully. He's such a hometown hero, too. He was my uncle's art professor at the University of Washington.
---
"peridot is a perfect touch of green that'll pop through even on long locks"
---
---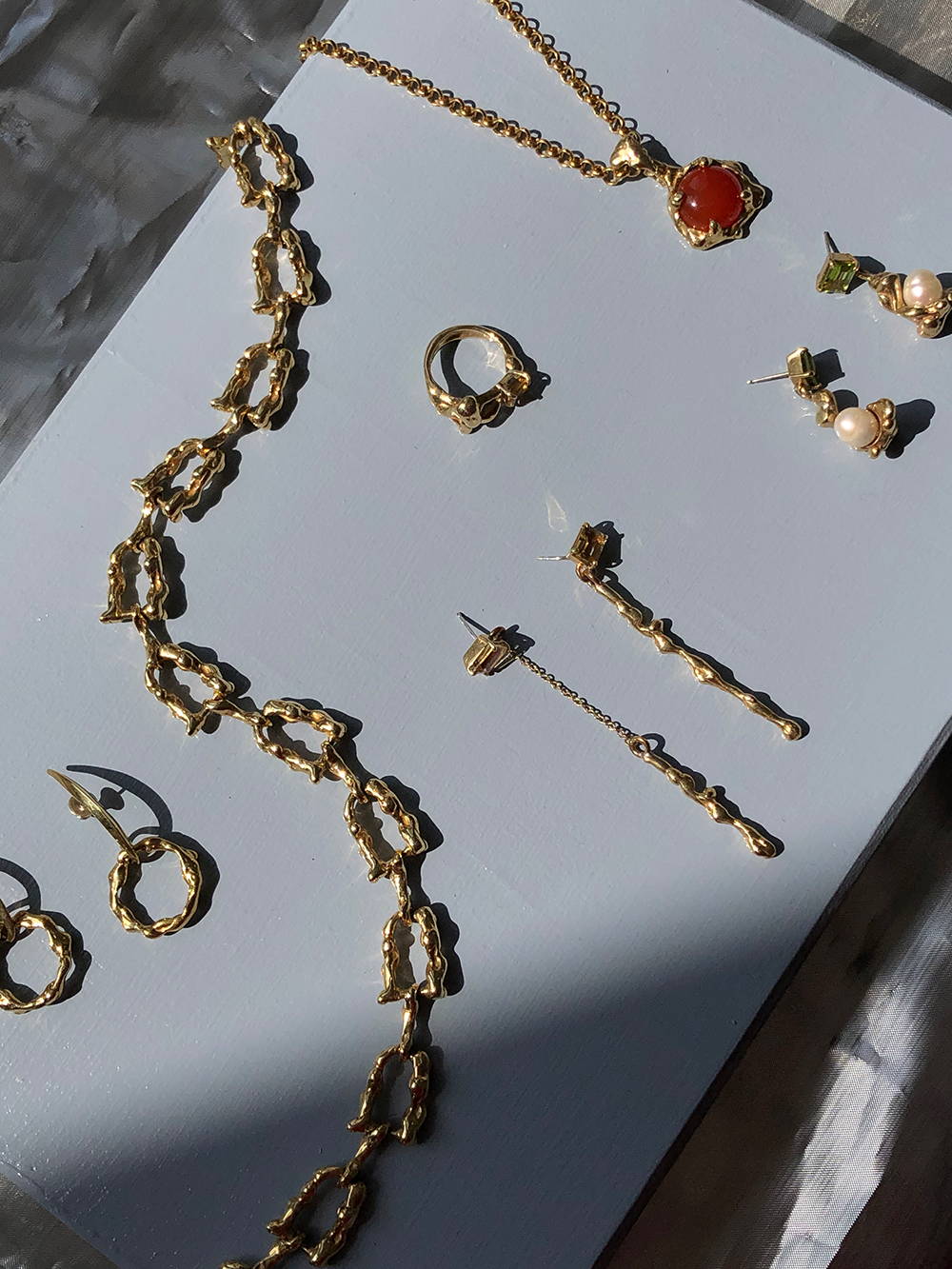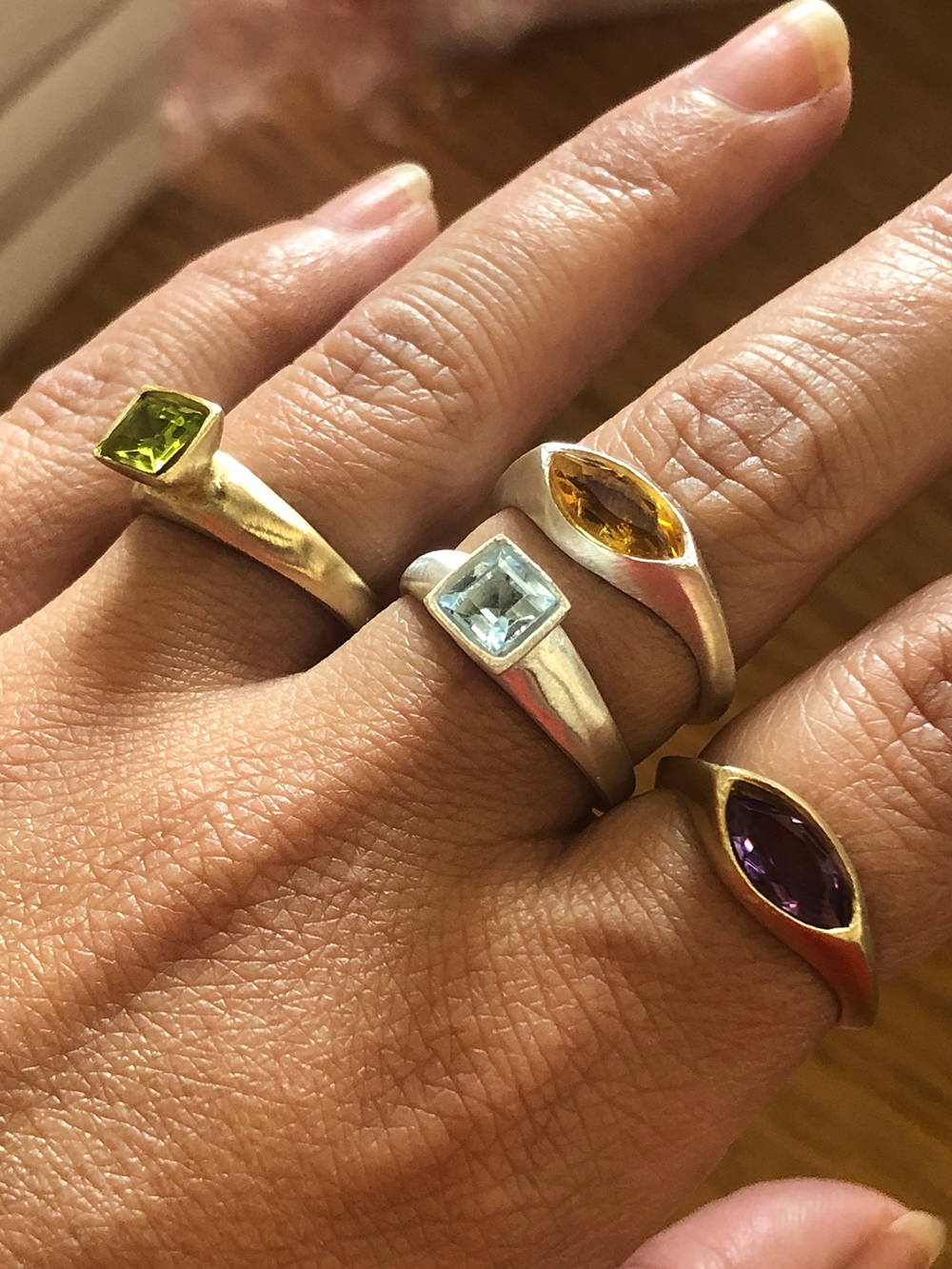 ---
GH: What are you reading at the moment?
FDG: I did just have a baby. But prior to Batiz, I was almost finished with Minor Feelings by Cathy Park Hong.
GH: What's the best piece of advice you've been given as a creative?
FDG: Just put it out there and trust.
GH: Whats next for Faris?
FDG: So many things. Stay tuned.
---
---
---
---
---