Features
---
MARIEYAT, founded by Maria Yat Wei Yeung, a London-based designer who graduated from Central Saint Martins, blends together the balance of two opposites to create her unique approach; the Yin and the Yang. Being inspired by the women who surround her, their body's and mind influence the way she designs all the way down to the finest detailing. We catch up with Maria about the origins of MARIEYAT, the new collection, the process behind her designs, career highlights, and more. Check it all out below…
---
---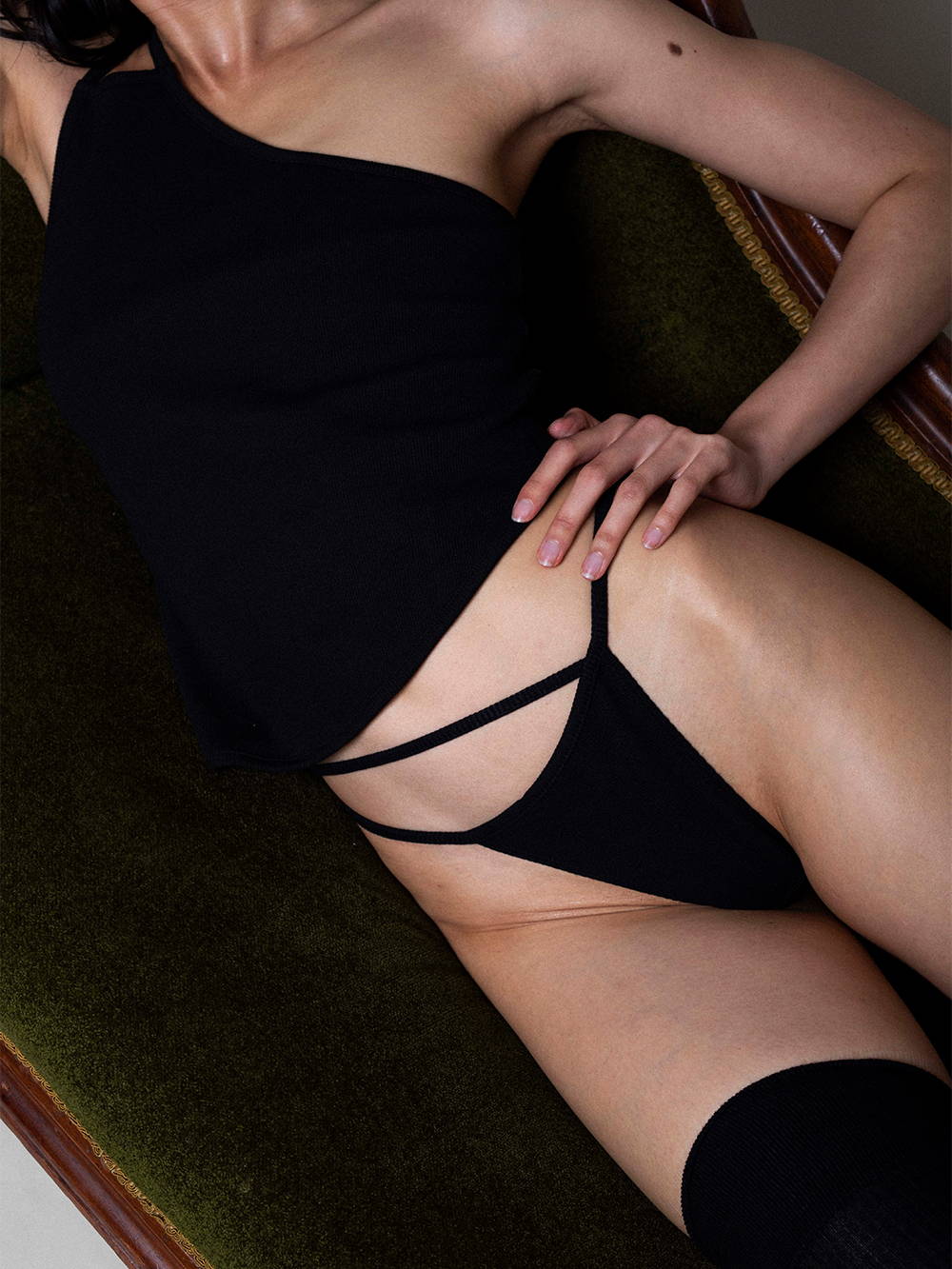 ---
---
GOODHOOD: Can you talk us through the origins of MARIEYAT, how did you start it, and why?
MARIA YEUNG: Growing up I have always been interested in researching and collecting lingerie. During one of the summer breaks from university, I joined a workshop on pattern cutting for lingerie and swimwear just to keep learning, that really inspired me to think about what kind of underwear could exist. There were many late-night conversations between myself and the women around me about lingerie too. It seems like we were looking for underwear that is fun and different but most importantly comfortable. Our first and most popular style 'G-Tang Thong', was a credit to one of our late-night sleepovers, my dear friend Gwyneth was wearing these very worn-out silk underwear, the ripped binding was at a perfect position and I tried to recreate that with our seamless cotton rib.
GH: You're all about subversive, sustainable, and comfortable underwear. How have you developed this over each collection?
MY: Gentle and uncompromising was our ethos from the start - Gentle means comforting and caring to the body, uncompromising is how it looks and makes you feel, how you can play with it. This is our guide as we go through the designs for each collection, making sure everything we make fits within this intention. We are working our hardest to be as sustainable as possible, in comes with its challenges but we hope the small steps we take can help make a bigger difference. For collection 7 we have introduced a biodegradable capsule with a new material that is biodegradable with anti-bacterial properties. Our goal is to introduce more innovative sustainable material for our underwear, swimwear & loungewear.
---
"THERE WERE MANY LATE-NIGHT CONVERSATIONS BETWEEN MYSELF AND THE WOMEN AROUND ME"
---
---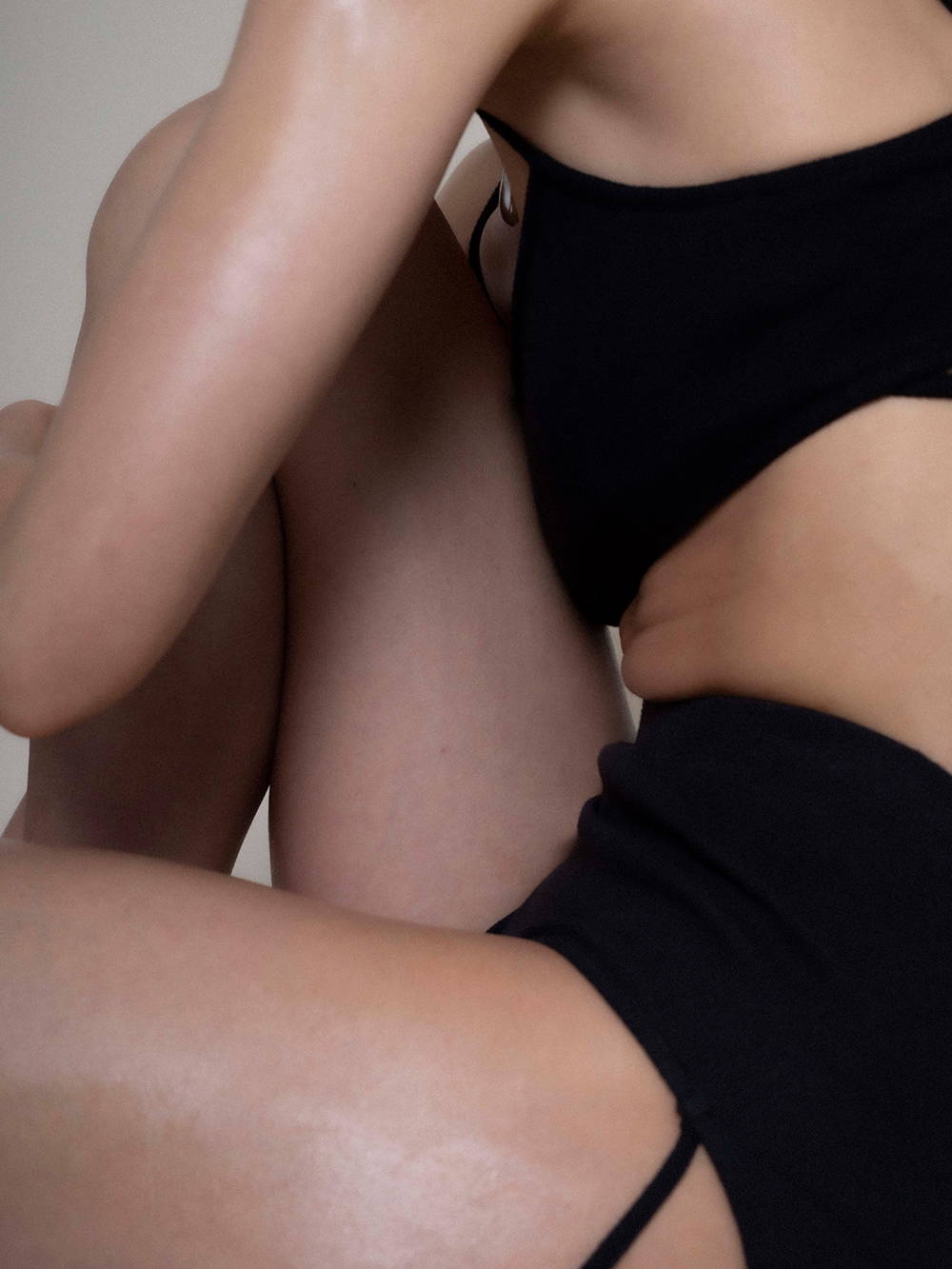 ---
---
GH: The title of this collection is "The Quiet Corner". Can you tell us a bit about this?
MY: "The Quiet Corner" - comes from a reflection and appreciation of the time being in solitude. We started working on this collection from 2020 so it was a timely theme to explore. There is always a strength, hope and inner resource that comes from moments of stillness.
GH: What does your creative process look like, how do you find your inspiration?
MY: My creative process starts from research and putting a story together before the designs. A lot of my inspiration comes from film, especially East Asian cinema that I grew up watching a lot of. I'm also inspired by different communities of women and their activities. Currently I'm reading a book called The Dancing Goddesses by Elizabeth Wayland Barber which is all about the origins of folk traditions in dance from Greece to Russia.
---
"There is always a strength, hope and inner resource that comes from moments of stillness"
---
---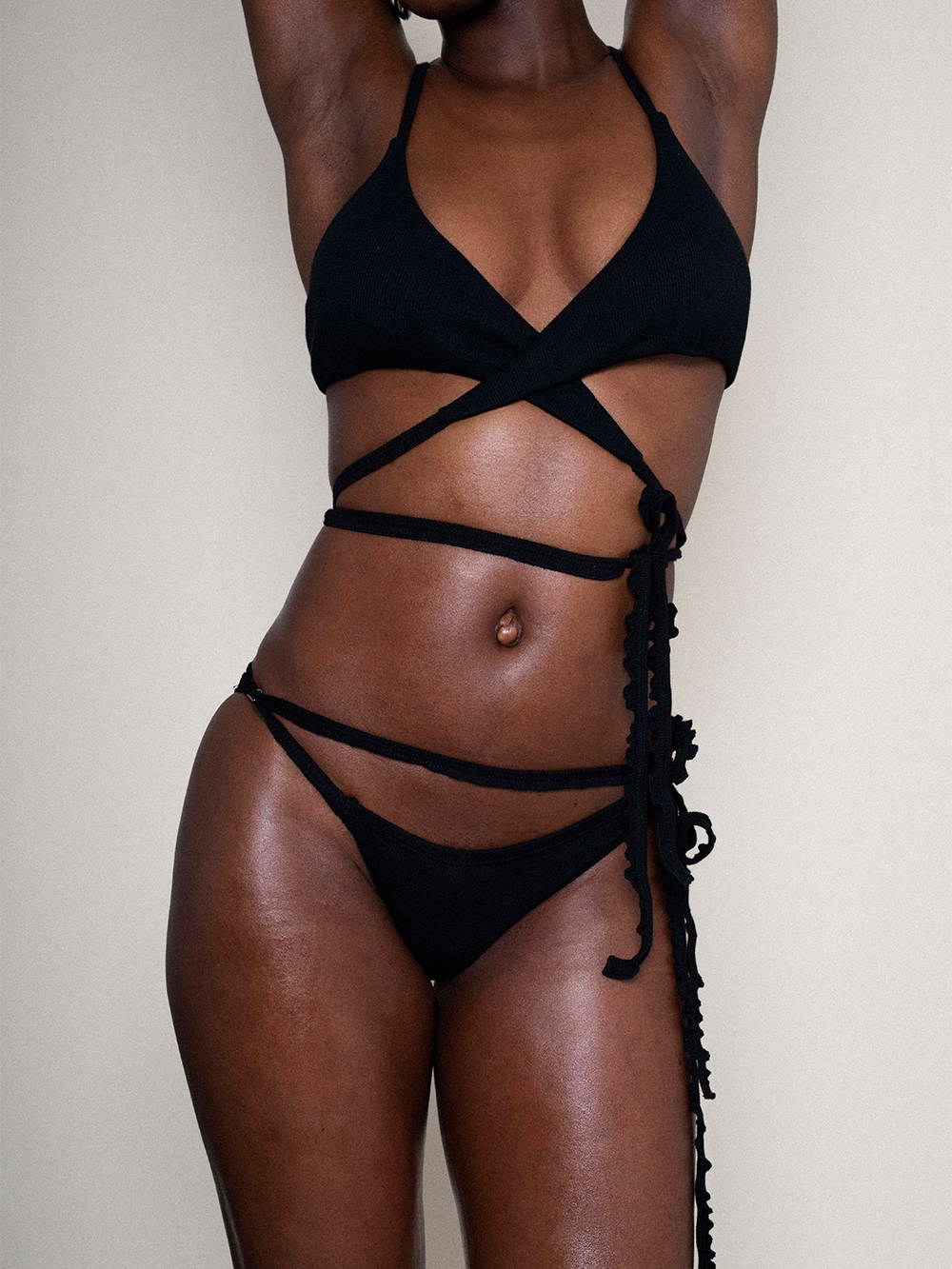 ---
GH: Favourite items of clothing you've bought this year, and why?
MY: I haven't bought any new clothes this year. I'll come checkout Goodhood.
GH: What are you listening to currently?
MY: A variety of things… I love listening to podcasts in recent years. One of them is 'The Naked Scientist' which I have been listening to religiously. When I'm working, I listen to Pandora's Jukebox's mixes on NTS radio because her mixes put me in a zone.
GH: Who are your design heroes?
MY: There are a few: Rei Kawakubo, Martin Margiela, Phoebe Philo. Jil Sander is the one I love the most - simplicity meets craft.
---
---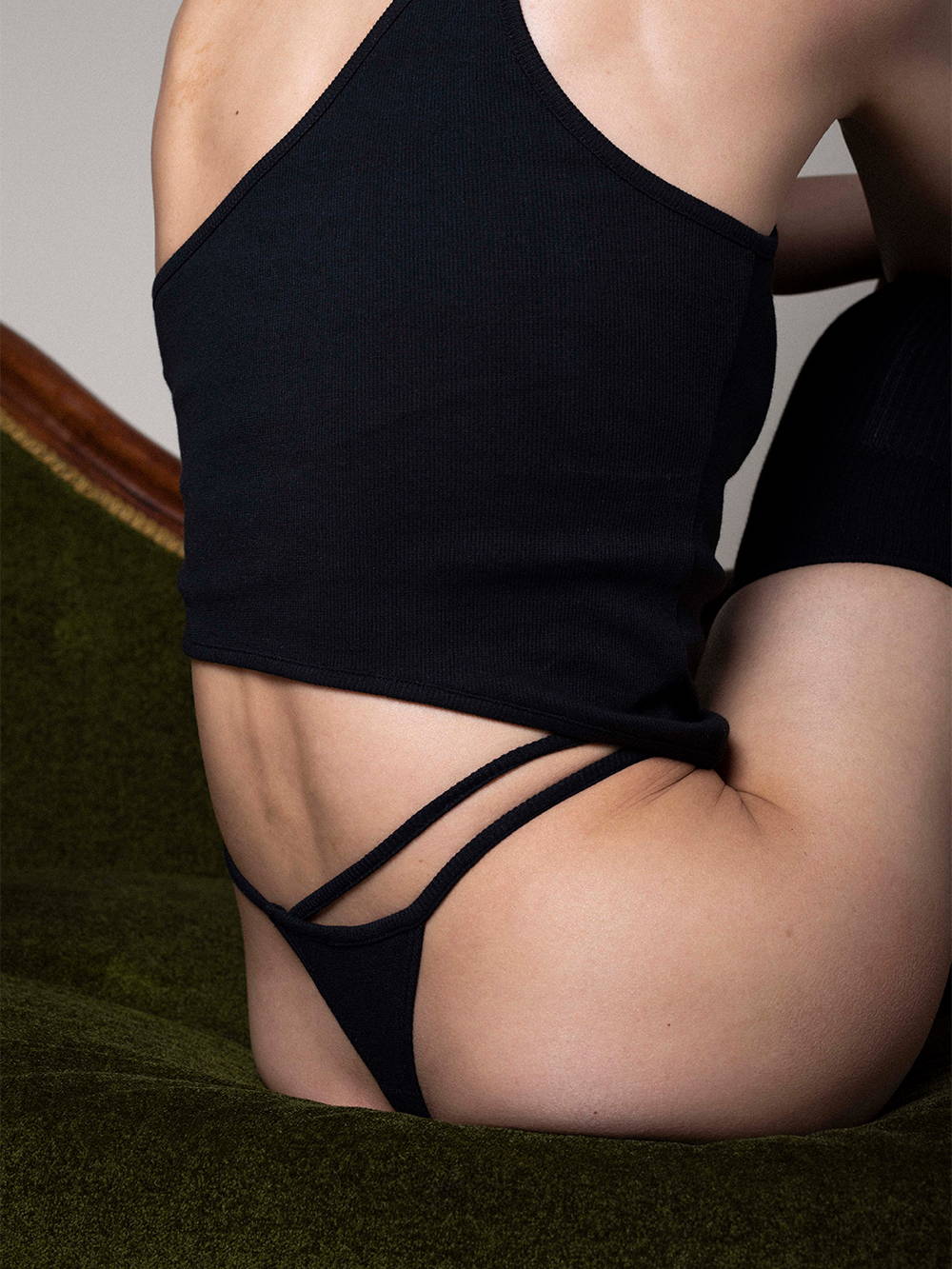 ---
---
GH: Best record you've bought this year?
MY: I haven't bought any new records this year, I have been playing HOLST - THE PLANETS a lot.
GH: Can you tell us about any projects in the works?
MY: There is something in development. It's still in its 'Waxing Moon' period so we will share more later.
GH: You've started producing men's underwear the last couple of years, what was the decision behind this?
MY: To be honest, that was an impulse I had back in 2018, that we need to pick up again. The design process was very different, normally I have first-hand feedback on the women's underwear because I can feel it, with men's underwear I can only go on the response from friends around me.
---
"I have first-hand feedback on the women's underwear because I can feel iT"
---
---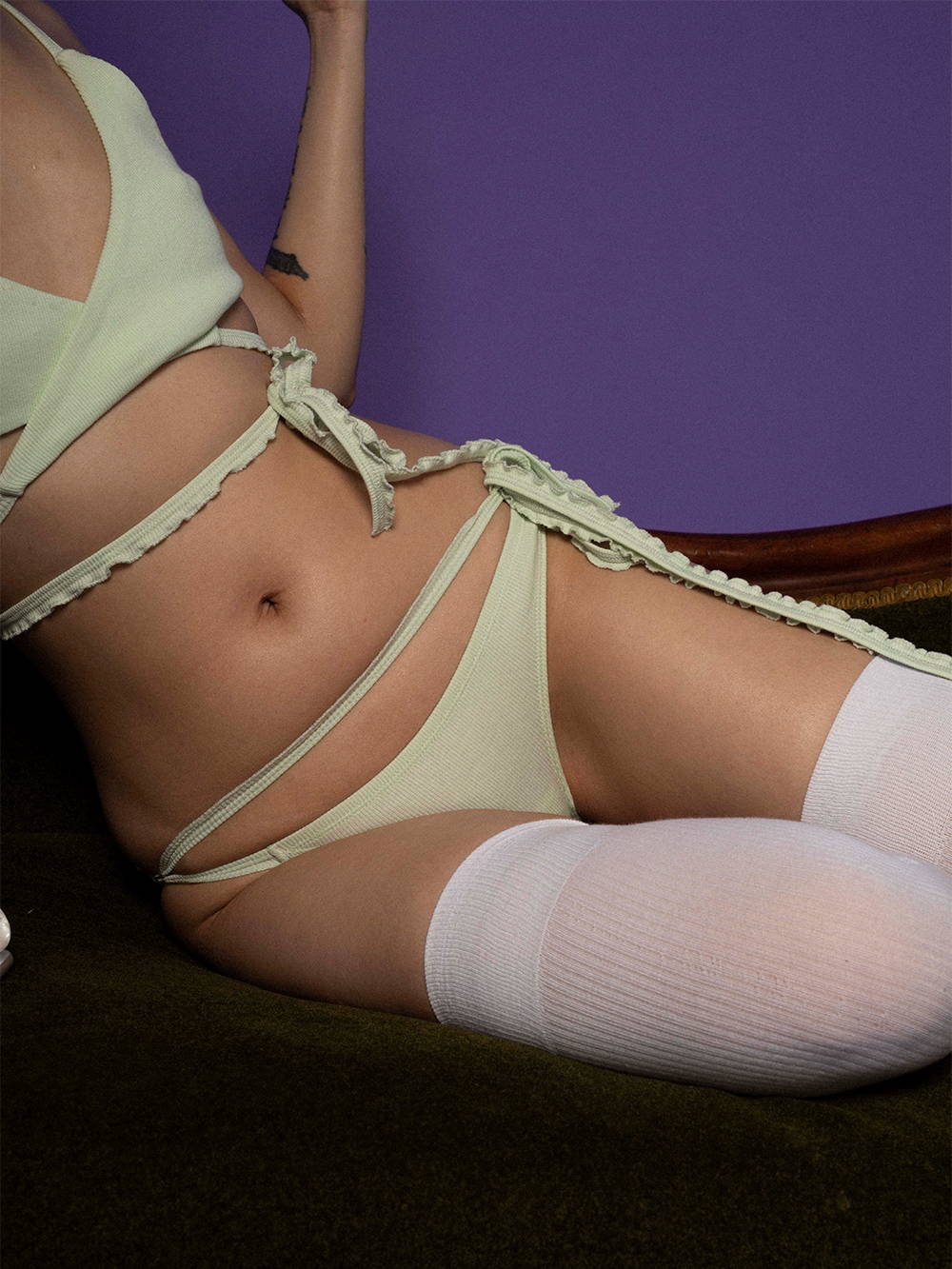 ---
GH: Biggest highlight of your career so far, what are you the proudest of?
MY: There are many highlights and lessons I am thankful for. I'm most proud of and grateful for the relationships that MARIEYAT has brought me. I feel so much love and support from people around. Especially when they say, 'I'm wearing you (MY underwear) today.' with a gesture of pulling a strap out of the waistband of their trousers.
GH: What's the best piece of advice you've been given as a creative?
MY: Listen to how you feel and what you need, sometimes too much advice from others can take away your focus. However, don't be afraid to ask for help when you really need it.
GH: What's next for MARIEYAT?
MY: We'd love to do something in real life in 2022!
---
---
---
---
---