Features
Life pre-Internet was a bit of a drag. Searching for elusive grail items from 12 seasons ago was…well, probably a lot more hassle than it was worth. A stark contrast to today where we have all the information we need at our fingertips - a win for our impatient, completist egos.
It was during this pre-internet era that a teenage Keizo Shimizu found happiness in a style catalogue – 1975s 'Made In USA' handbook. A fact-filled companion featuring 3,000 U.S. made products, such as clothing, work boots, sporting equipment, instruments and furniture. Shimizu soon swapped his daily uniform of a blazer and formal trousers for jeans and a relaxed flannel shirt - an early precursor to the Nepenthes aesthetic.
With time, Shimizu became more and more obsessed with American culture, building up an internal catalogue of stateside-based cultural nuances.
Japanese street style was transforming: looks were becoming more relaxed and casual, while style aficionados were becoming increasingly hungry for new workwear pieces.
Image credit: Nepenthes 'In Print'
FORGING RELATIONSHIP
When not dreaming of clothes, Shimizu would spend time learning his craft, eventually landing various retail jobs at his favourite brands and wholesalers, providing him with insight into supply, demand and customer service.
Shimizu worked his way to a managerial position at the popular Redwood store - a stockist of American workboots - it was here he met Daiki Suzuki, a fellow Americana obsessive. The two worked at the store and bonded over their love of American designers and the aforementioned Made In U.S.A. catalogue. A frequent visitor to the states, Suzuki would source exclusive vintage wear, looking for the highly-coveted 'Made In USA' tag, sewn into products from brands like Levis and Brooks Brothers. These items were in high demand in Japan, mainly because they developed 'imperfect character'; shrinking and bleeding when washed.
BORN IN 1958 IN YAMANASHI, JAPAN, KEIZO SHIMIZU LIVES IN SHIBUYA, TOKYO. HIS FAVOURITE PASTIME IS MOUNTAIN STREAM FISHING; SO MUCH SO THAT HE PLANS TO RELOCATE TO THE COUNTRYSIDE AT SOME POINT. SHIMIZU LOVES BEER AND LIKES TO CHASE HIS SPARKLING WINE WITH ICE CUBES. HIS FAVOURITE DRINK IS CURRENTLY LAMBRUSCO.
Image credit: Nepenthes 'In Print'
INDEPENDENT SPIRIT
When Suzuki brought these products back to Japan, they were snapped up in an instant by Americana-obsessed connoisseurs. It wasn't long before Redwood could no longer contain Shimizu and Suzuki, and after 5 successful years of running the Redwood store, Shimizu left to open Nepenthes in 1998.
The store opened in the residential area of Jingumae, a location not known for its fashion, but Shimizu was confident that people would travel for quality products. The store full of American products grew in popularity, while Shimizu would constantly travel to outlet stores, purchasing discounted items such as Ralph Lauren and New Balance.
Sticking with the concept of imported authentic American clothing, the 29-year-old Shimizu had a plan: to be independent by the age of 30. This forward-thinking attitude is the bed which the whole Nepenthes family lies on. It's also the same spirit that drove Suzuki to join Shimizu at his new store. The reduced factory products sold well, but they made a conscious decision to no longer sell discounted brands.
Suzuki & Shimizu would travel to the states around 4-5 times a year looking for local factories, sports stores and surplus stores to partner up with. Each visit would see them stumbling across a new and exciting find, using snippets of information to seek out unique treasure trove pieces, solidifying the Nepenthes aesthetic.
NEEDLES
When Keizo Shimizu saw a jacket worn by Miles Davis in the 1960s, he became so intrigued he decided to make a collection based on it. So Needles was born out of a need to fill a void, currently one of the most popular brands out - the Nepenthes subline has been around since 1988. An ongoing love story, marrying American and Japanese influences, Needles merges traditional styles with a modern, avant-garde outlook.
Their biggest selling point is arguably their rebuild series, a chopped & screwed take on garment re-appropriation - 7 shirts are better than 1. And let's not get started on their sweatpants, equal parts luxury and casual, they form a perfect union of unfussy and elegant. In short, sportswear elevated. Minimal fuss, maximum materials.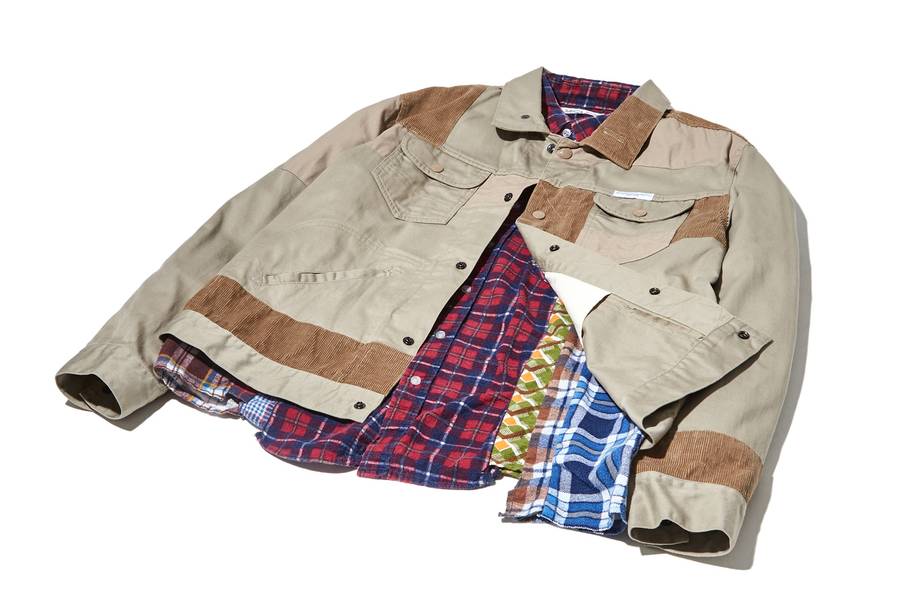 ENGINEERED GARMENTS
NY,1999. Operating out of Soho, another Nepenthes baby was born; the subline Engineered Garments, which launched with a single pair of pants.
EG was forged on Japanese avant-gardism, simplified into straightforward, quintessentially American workwear. Suzuki originally created his collections without seasonal themes, free from the constraints of structure, but past collections have centred around Travel & Safari, the colour grey and American Ivy league.
SUZUKI SAYS OF HIS WORK, "I TRY TO CHOOSE GOOD DYNAMIC DESIGNS WITH PATTERNS THAT CAN BE MODIFIED FOR TODAY'S USE. USUALLY I RE-WORK THE FITS AS LIGHTLY AS POSSIBLE, BEING CAREFUL NOT TO RE-PRODUCE VINTAGE DESIGNS—ADDING SOME THINGS AND TAKING SOME OFF, BALANCING IT OUT TO MAKE IT LOOK NEW.".
In 2011, the Nepenthes store and Suzuki moved to NY's garment district on 38th Street, downstairs from one of his most important factory partners - which just so happened to be in the same building as his office - solidifying his relationships with the cutting rooms and trim shops that provided EG with their character-driven constructions.
The discount area location was a strange one, far from the stylish hustle and bustle, and not somewhere you'd expect to find $250 checked shirts. Forget passing trade, anyone who visited the store was a dedicated follower, keen to experience their unique factory-to-table fashion experience. The proof was undoubtedly in the pudding, as people travelled from all over the world to find it.
So Suzuki's overactive mind was provided with the perfect surroundings for his Intricately made garments; pieces that sometimes required 4 or 5 sewing machines alone to produce one item. Suzuki is super hands-on, he actually purchases the machines with the factories he's working with – his way of keeping working relationship intimate and personal, going above and beyond the average brand/factory relationship.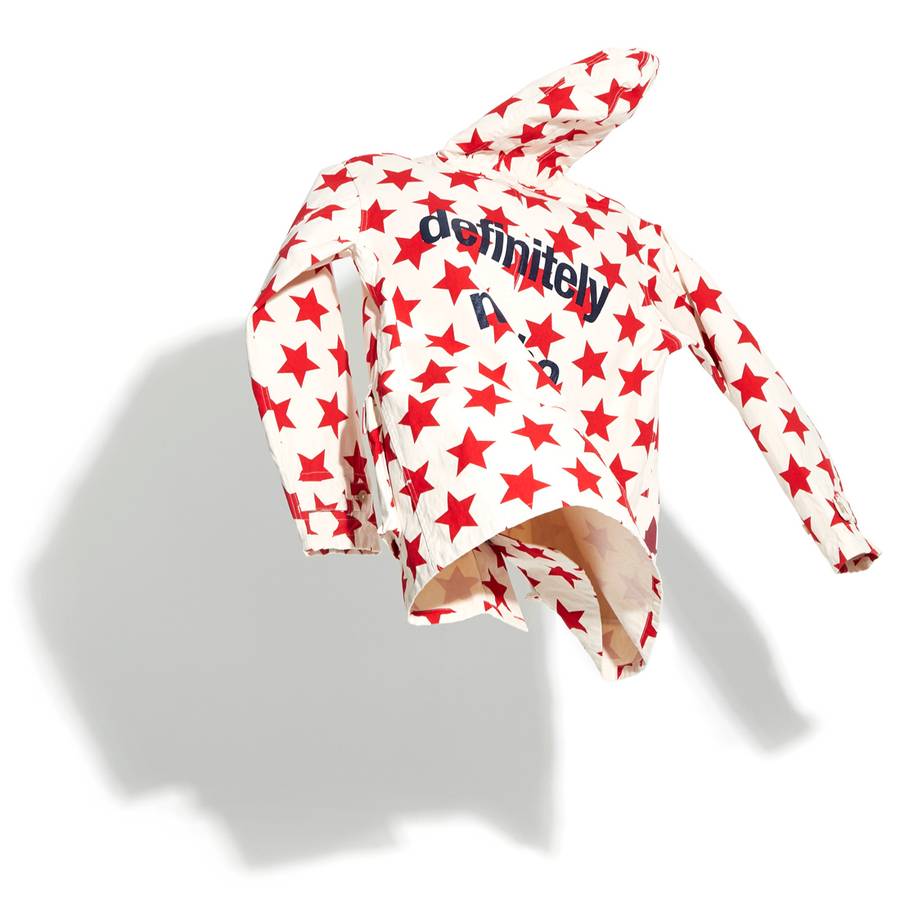 AÏE
Independence inspires independence, and in 2017 Daiki Suzuki's design assistant Kenta Miyamoto founded his own brand AïE, which stands for Arts in Education. Fusing British and NY subcultures of old, creating something new, adventurous and vibrant. The bright new brand charges forward with bold prints, super interesting silhouettes and rich textures: an ongoing mix of flavours, patterns and styles, with just the right amount braggadocio. A baby in the Nepenthes family, what AïE lacks in age, they make up for in confidence. A maverick-like attitude and free-flowing fluidity carry their overriding aesthetic - but don't try and pin down AïE's influences, Kenta Miyamoto's brand juggles punk and skate culture nods, bouncing between styles like an ambiguous game of ping-pong.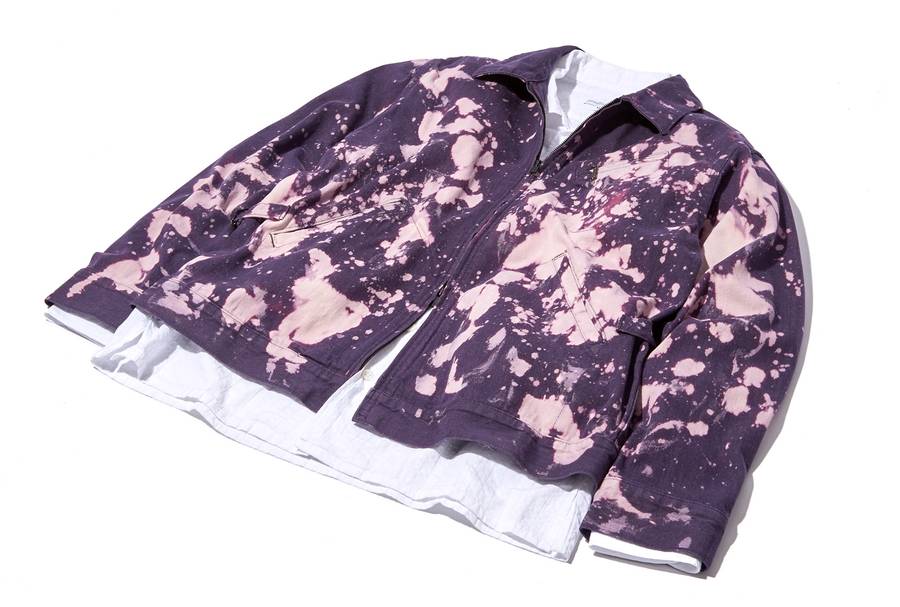 CREAM ALWAYS RISES
As Nepenthes goes from strength to strength with stores located globally, the once cult brand has grown into a style powerhouse, collaborating with brands like Reebok and Vans.
Celebrating their 30th Anniversary this year, the UK division of Nepenthes recently opened in London and more and more people are discovering the Nepenthes family tree. Here's to 30 more years of independence.