Features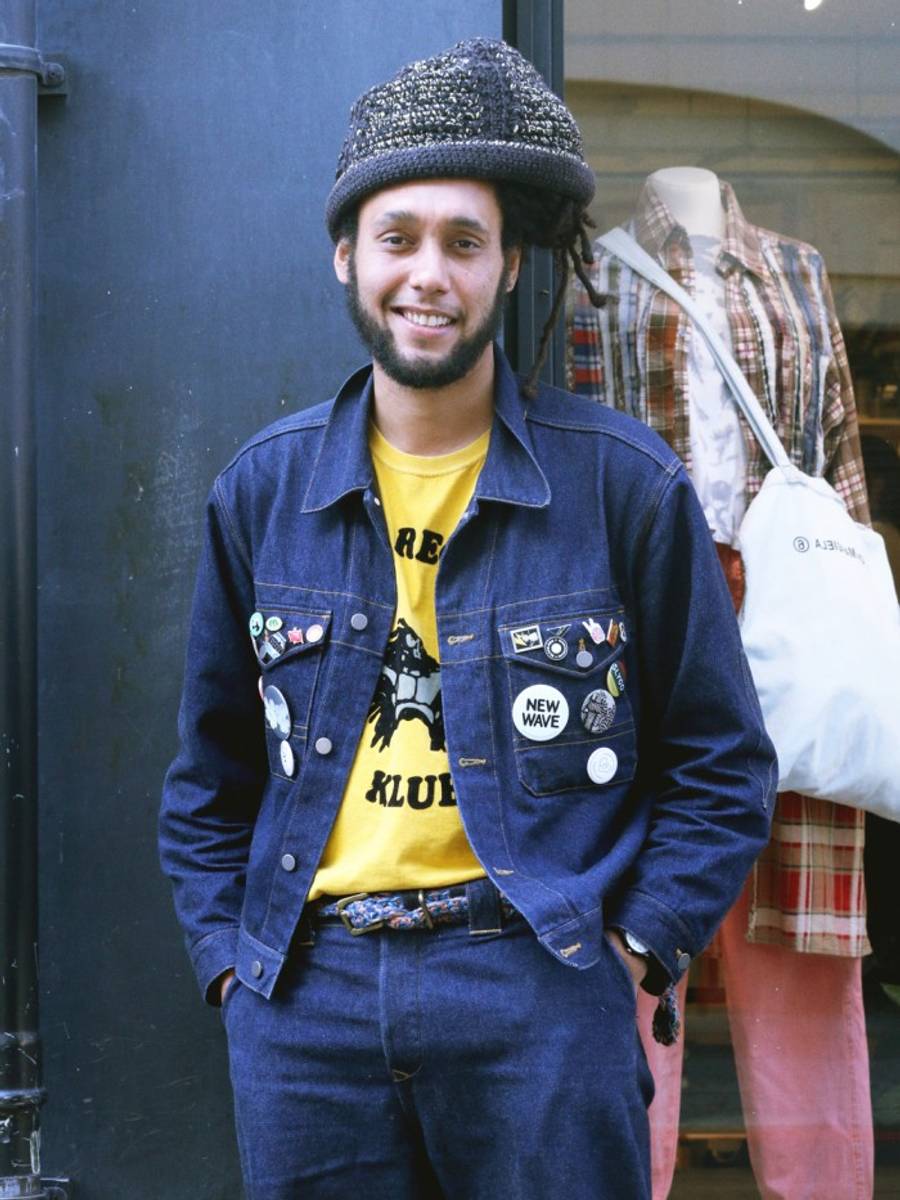 In your words, tell us about your new collection - the vibe, the energy - how do you want it to make people feel?
To try to create The Perfect Storm, that's basically it really. To bring together all these different, personal influences, even my Mum and Dad, the Reggae Club, it was nice to reference that in my stories.
You presented the Black Ark collection at the Bethnal Green Working Men's Club. Can you talk us through the direction of the show? What made you choose that venue?
With working men's clubs, or social clubs, in Britain, historically, these clubs or community centres were the only place Joy Division or Bob Marley and all those bands could play, because they weren't allowed to play in big clubs as they weren't established enough (at the time). I guess even now, with British music and sub-cultures, a lot of it starts in those types of spaces.
That club has been open for about a hundred years, so it's got a great history, the space and the bands that played there, that's the reason we picked it out. Even the gold and the tinsel, it's all a bit kind ad hoc, a bit ,smelly. I was just like, "Just leave everything alone. Nobody change anything. Just get some more gold and just put it on."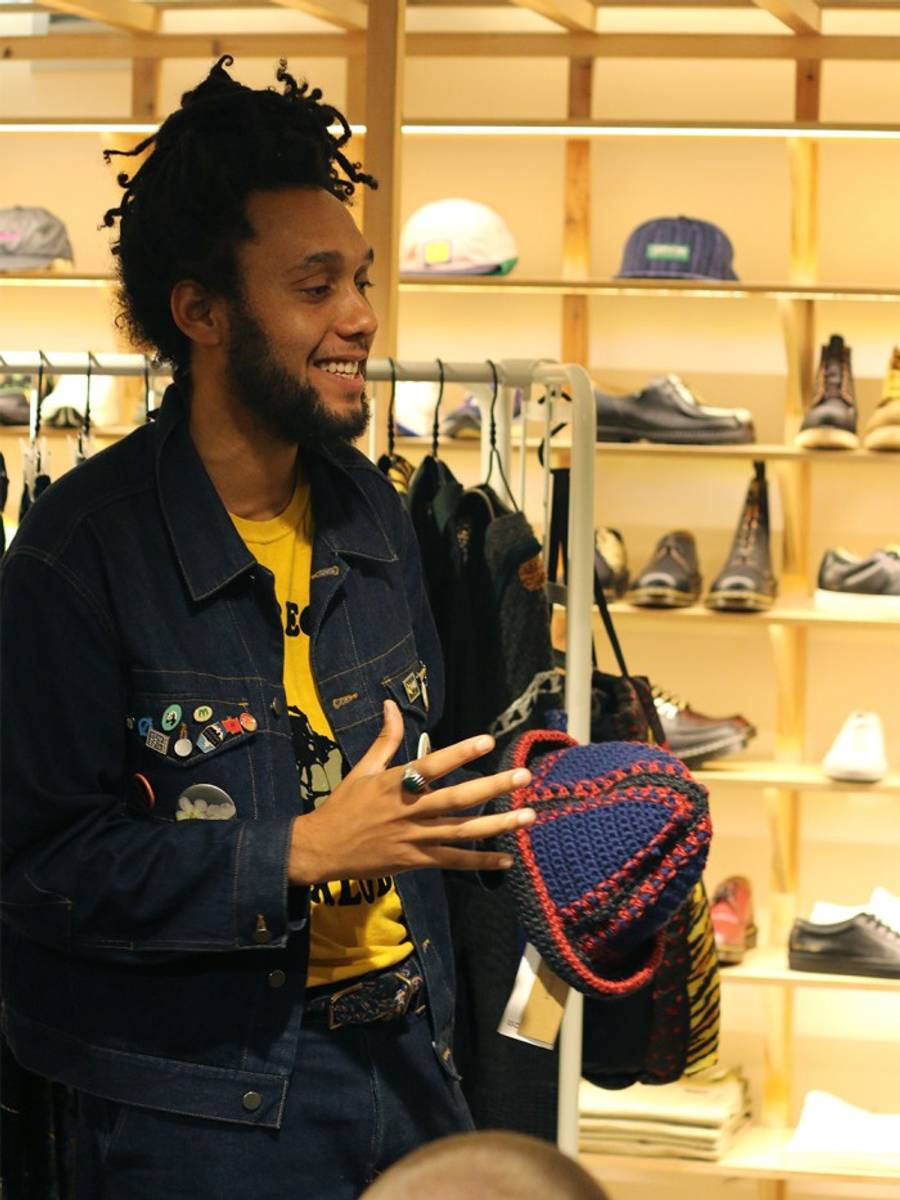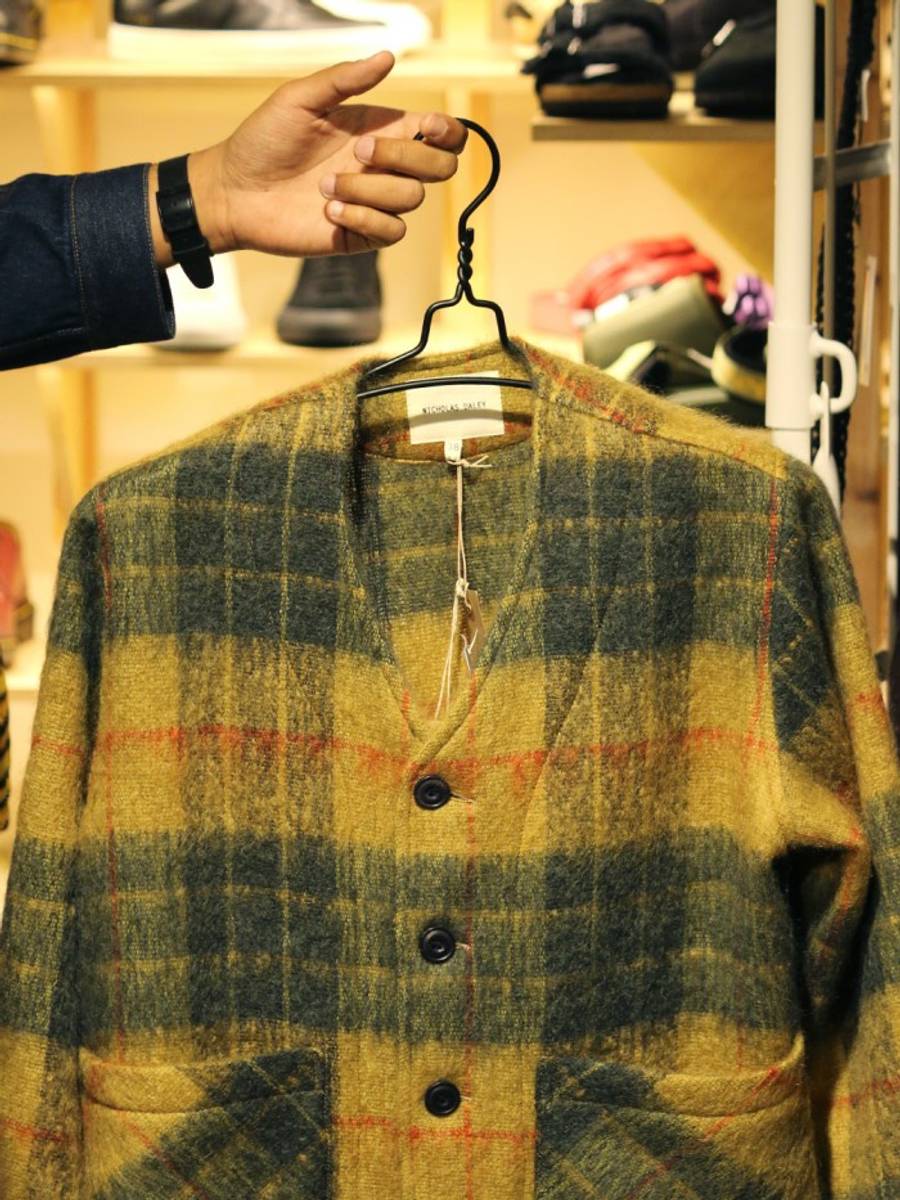 This is also the first season you've incorporated a runway show, why the change of heart?
I felt like this would be another way to engage with my audience. The casting was a mishmash of various friends and the models, friends and almost family, almost. I was just trying to create that sense of community and family, almost.
The catwalk then sort of turned into a gig, Puma Blue were playing and then we had Dennis Bovell, the dub master. It was really good to have him involved because my parents tried to book him for their reggae club, 30 years ago, so then when I told my dad, he was stunned. I just said, "I had to finish off what you started."
Backstage and my parents were there, talking to Dennis, chatting away and reminiscing on old times, it was cool because obviously that's what I want to do as well!
We carried this vibe into the Astro Black (SS20 Show), even the British Fashion Council were like, "Oh shit, wow." Sarah was dancing, Steve from I-D was like, "Mate, you just killed it!" All the feedback was really positive, because it was so different, like seeing a tuba on Vogue Runway, everyone was like, "What!??" which is cool. You have to know the system to know how to not break it. People like a bit of drama. That's what I've worked out.
"YOU HAVE TO KNOW THE SYSTEM TO KNOW HOW TO NOT BREAK IT. PEOPLE LIKE A BIT OF DRAMA."
The pieces are amazing, can you tell us more about the production process and the materials used? Does this have an impact on the price point?
I've been doing a lot of U.K. manufacturing, we've got wool/mohair mixes, developed in Scotland. It's an oversized check with burgundy, navy, greys and beiges. All the fabrics which we work on, every season they're developed from scratch. I spend hours going across Scotland or Yorkshire, sending yarn cards out and trying to develop from zero, or taking something from their archive and giving it a new twist or a new feeling.
I've done a moleskin cotton, again, the moleskin is from the UK. Then you've got the Yussef jacket, done in wool mix mohair with Halley Stevenson wax cotton so again, it's all British fabrics, all made in the UK. The buttons are also from Gloucestershire, from a very last original button makers.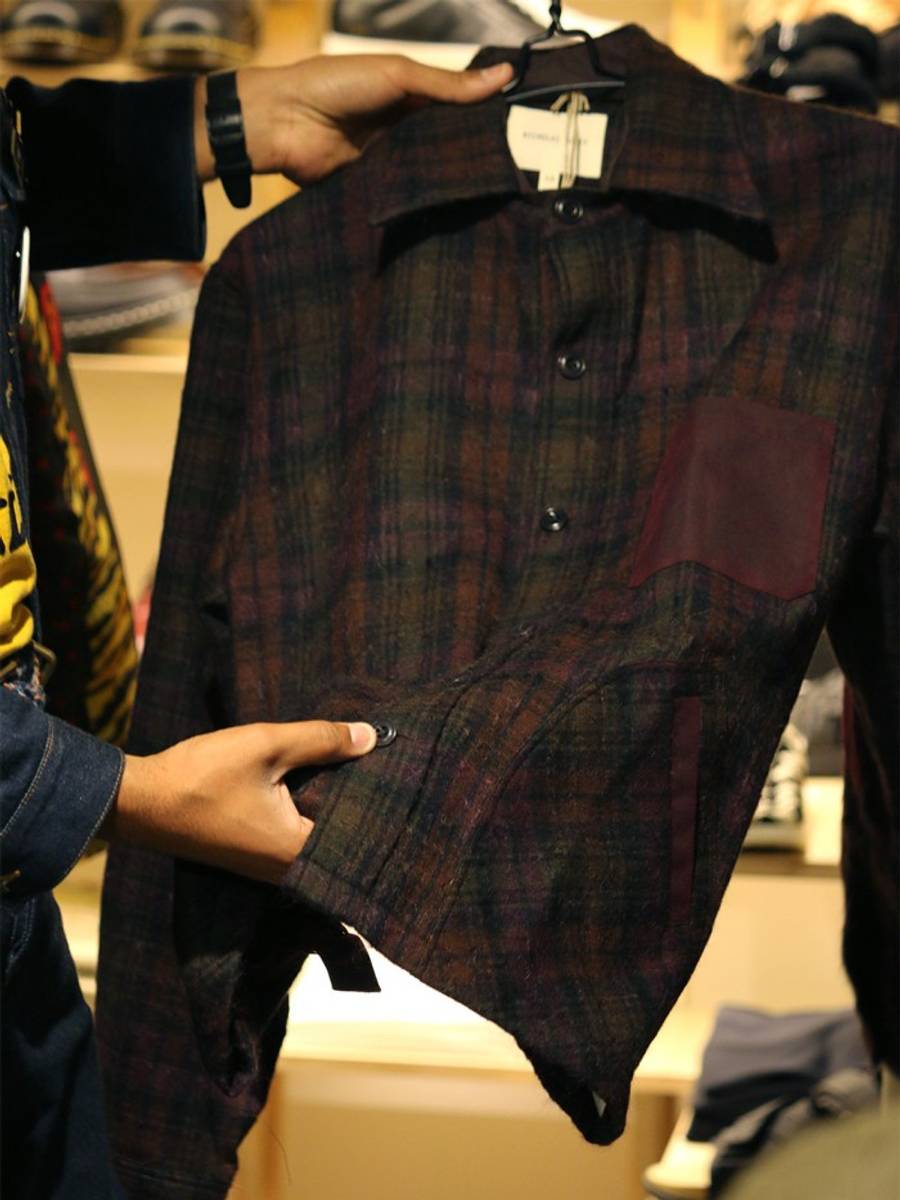 Talk us through the inspiration for 'Black Ark'... It was named after the Jamaican musician Lee "Scratch" Perry, how was Perry's music channelled into the collection?
The third season is inspired by Lee "Scratch" Perry, but not just him as a person, but the whole feeling around what he does as a producer, innovator, pioneer lead to me calling the collection Black Ark, after his studio in Jamaica. Muscially, it's more about the intersection between dub, reggae, electronic, as well as like post-punk and pop music, that was what I was exploring, trying to look that little bit deeper into the interchange between music, characters and style.
I'd say his studio was almost a starting point and then so much came off it, like reverb and delay and all these heavy baselines. Even bands like Joy Division or Bauhaus, it all still goes back to this little studio in Jamaica. But then he set it alight and burnt it all down because he thought there was devils there, all this type of stuff. There are some really interesting books and stuff online to look into Lee's history about Black Ark... So yes, where the name came from and of course, the feeling.
"THE MAIN THING FOR ME, IS ALLOWING OTHER CREATIVES TO COME INTO THE SPACE AND I CAN SHINE LIGHTS ON THEM."
Do you feel like you've grown creatively since your last collection? How would you say Black Ark differs from AW18's 'Red Clay' collection?
I think the main thing for me has been allowing other creatives to come into the space, and I can shine lights on them. That, or the shows, if you come to my show, it's not just a complete fashion crowd, you've got different people from different creative communities. That's what I've always wanted. So it's not just feeling saturated with a certain group of people.
I think I'll always do something which has a cultural narrative to it, and obviously the music thing is just a great way to put that together.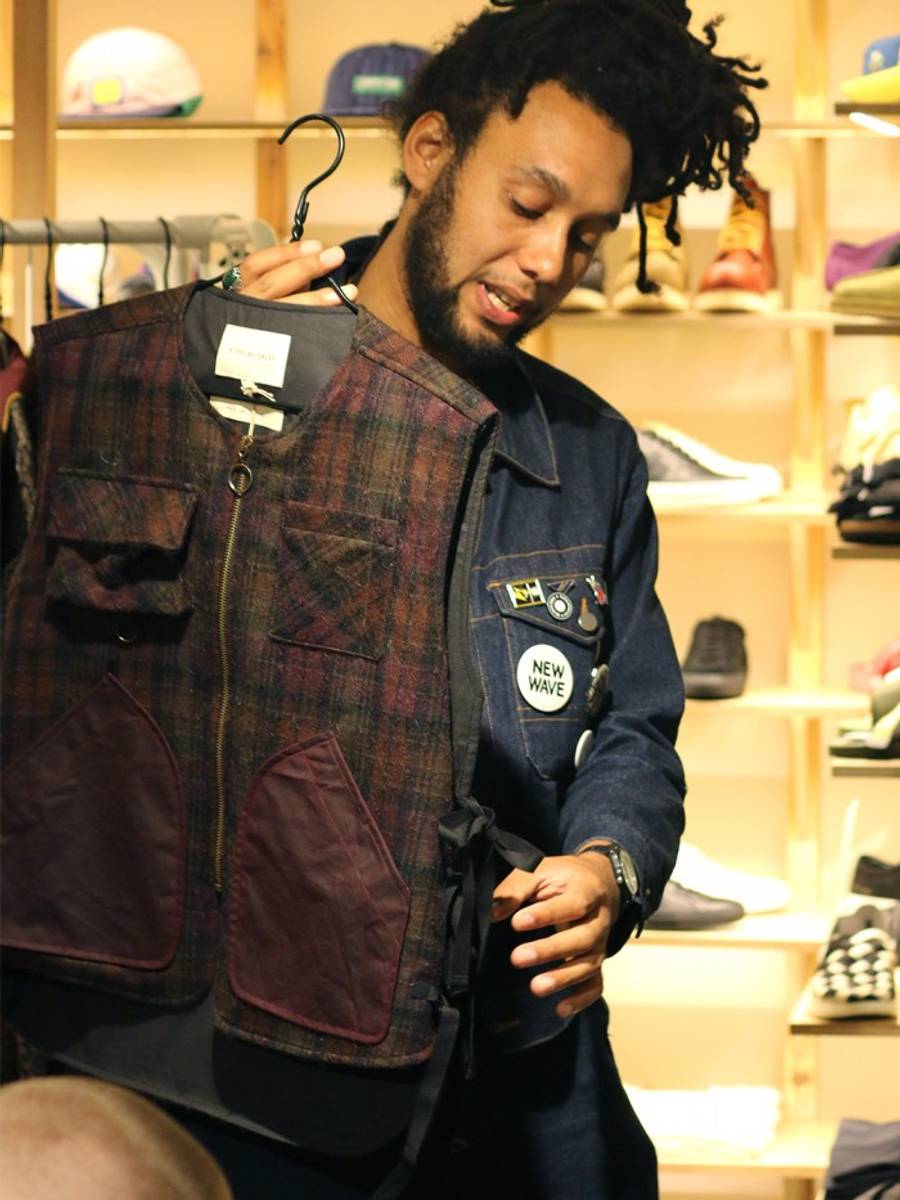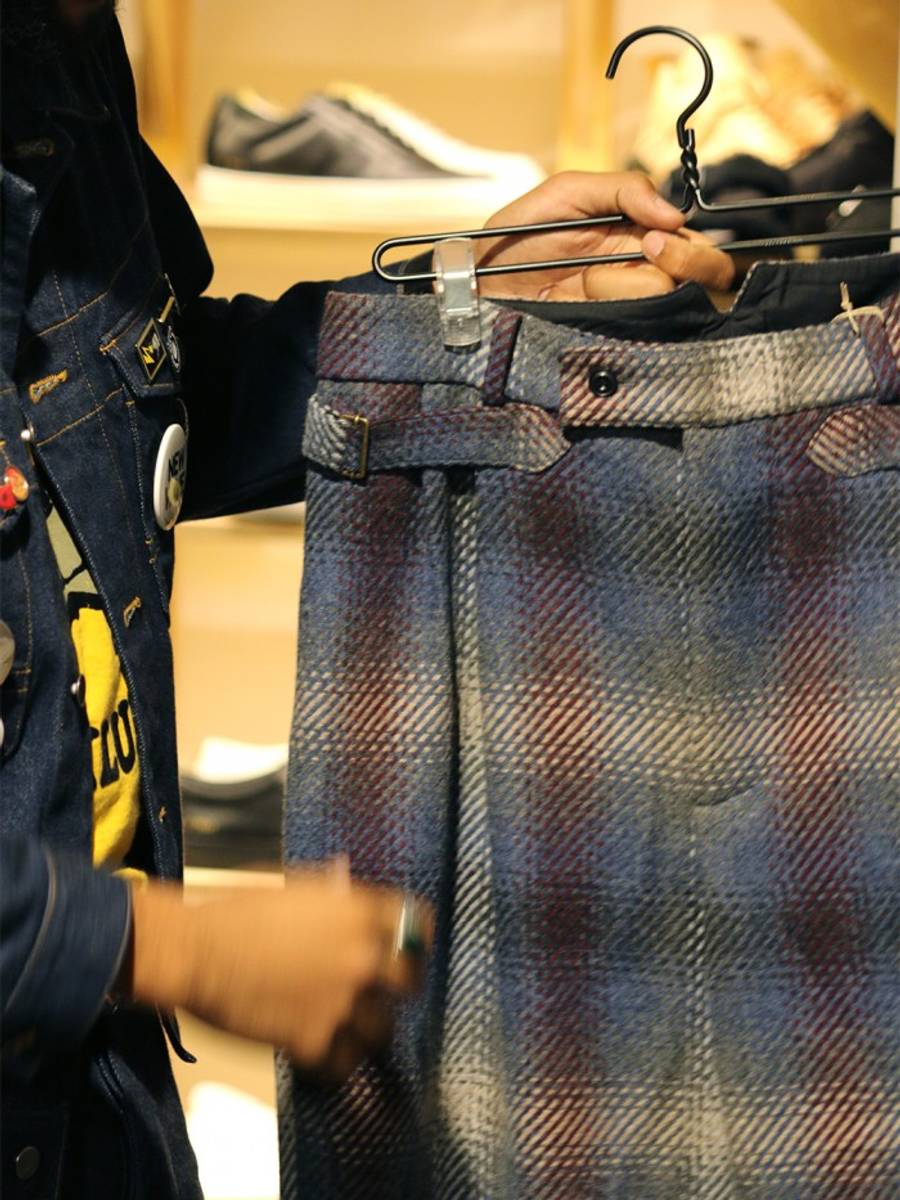 Do you feel pressure to always create?
No, I just love fashion, I love clothing, I love designing it and I love working with people like Goodhood. That's what makes me keep pushing forward, there's more to it than just the cloth. There are so many reasons, like how this garment came about, where the references come from or what it's trying to say. I think that's what I've come to realise, I'm doing this brand but I want to say something, I feel like within this industry things can get lost or mistranslated, so I'm just trying to do it in a good way.
Can you talk us through your inspirations. Why did they have a big impact on you?
I worked with Shabaka (Hutchings) and some of the UK jazz scene (including Yussef Dayes, Mansur Brown and Alfa Mist). It wasn't just jazz musicians I collaborated with, we had those conversations on how we can cross over as creatives.
The music thing isn't going to go away, it's something that I love and I'm very passionate about, in terms of listening, supporting and incorporating it into my work. I'm not going to say "hey there could be a collection which is on something completely different!", but for now, I think it's a nice formula and I think people see that about my brand.
Why do you think music and clothing are so closely connected?
I think with what I'm doing, it's isn't like it's not been done before. Music and fashion, brands doing stuff connected to that, but I just think maybe the way I'm approaching it is just comes from a very authentic way, trying to do it how I would want to see it. Maybe I'm just doing it in a slightly different way than other brands, but I think fashion and music, it's just so interlinked.
If I'm looking at a Miles Davis photo, Miles was a great trumpet player, but he had mad styles. If you look at his whole timeline, from tailored Brooks Brothers suiting right up to like Bitches Brew, and he's got crazy flares and the big glasses and they're sort of Jerry curl thing going on.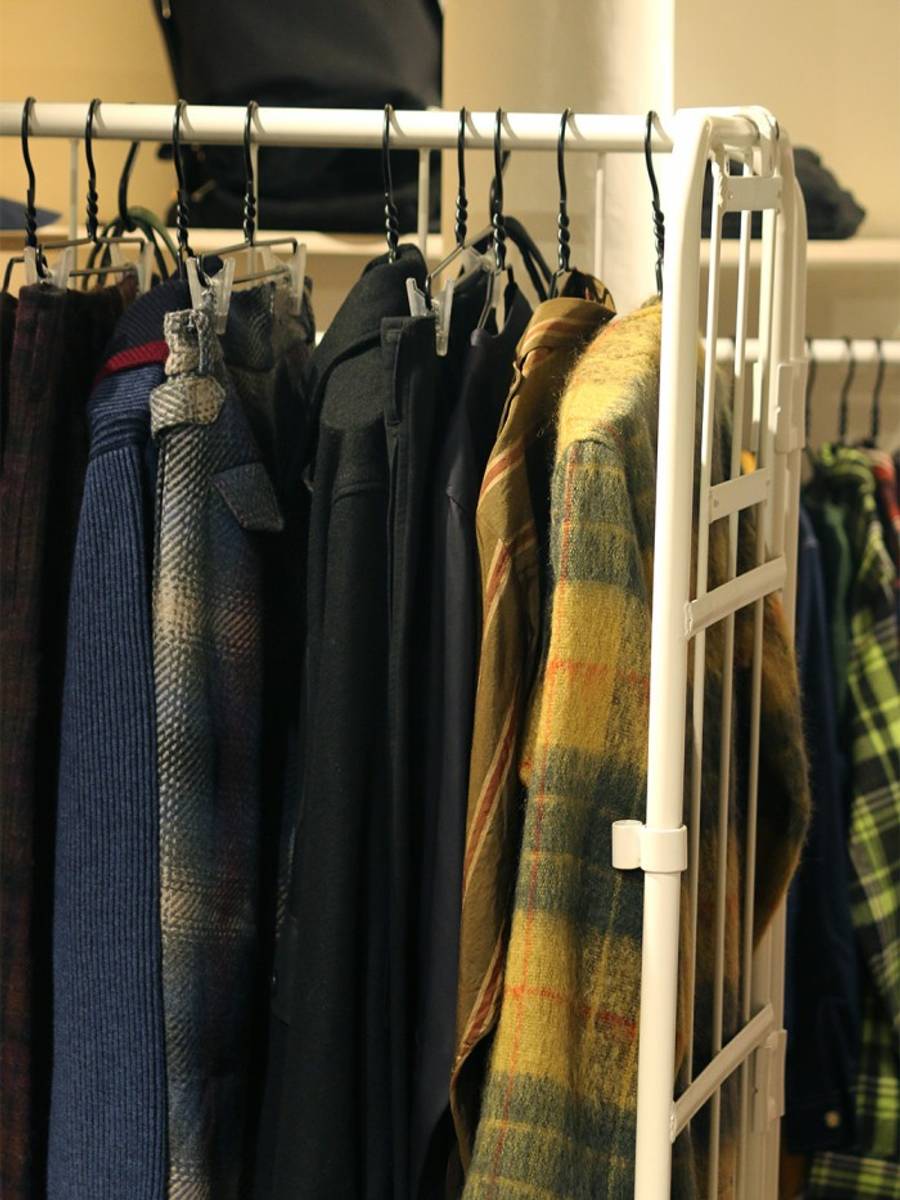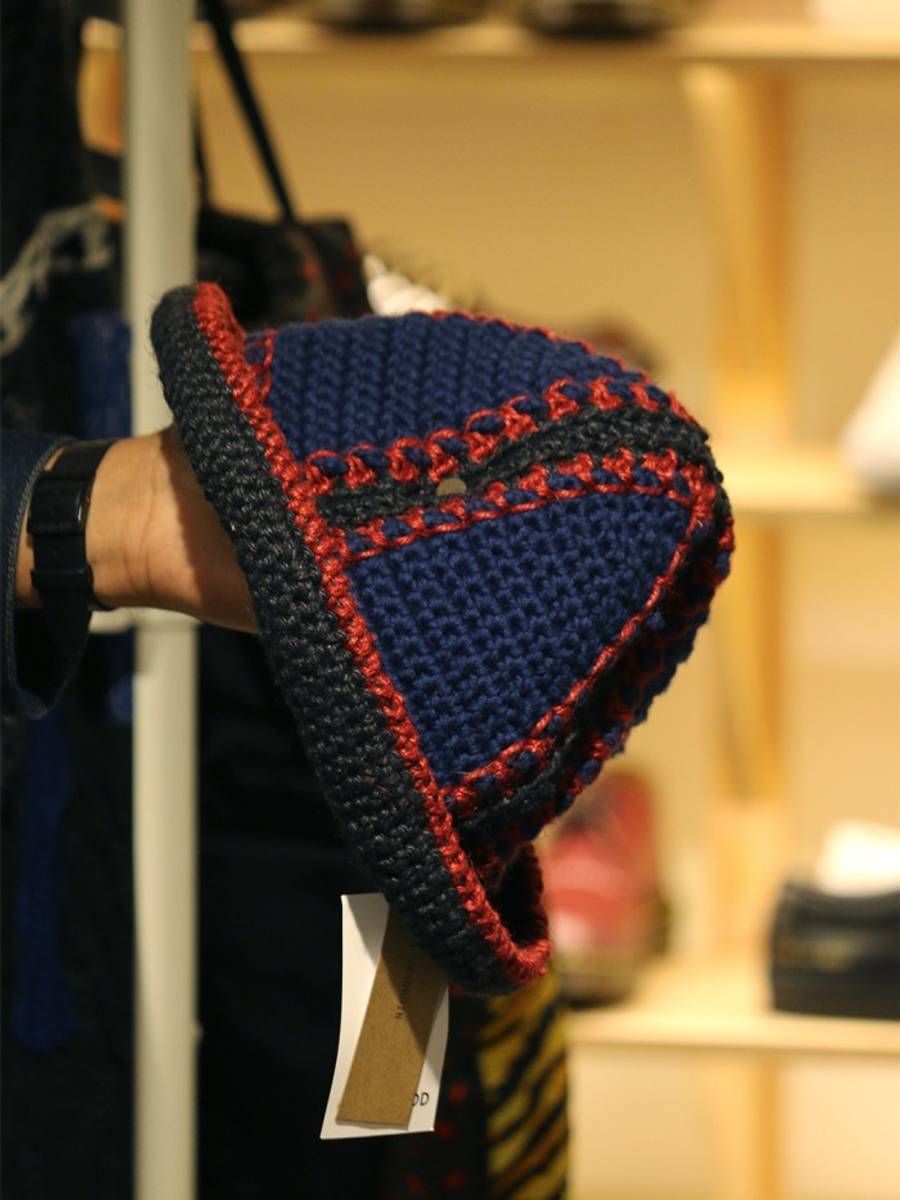 The SS20 show featured Adidas shoes and Sun Buddies, is this a hint at possible future collabs/projects?
There's a conversation with Adidas, we're working on the first collaboration item, which will be a baker boy hat which you've seen it in the show. That's still in the process of being developed, but I think it's going to drop in November, that's the first product. After that, there still a few things I'm working out internally. Normally, Adidas have their collaborations set up years in advance, and, I'm just like, "Hey." We want to make it happen but I respect what they're saying.
The relationship's growing, with everything it just takes a bit of time for everyone to fully align. They're really big fans and the whole global team are really interested and supportive. For me, it's about diversifying my clothing and reaching out to a broader audience, adding in styles which might not have been there before. It's just slowly building and working with the right companies and the right people who really understand and want to cultivate or nurture what I'm doing.
What are your plans for the future, how do you see the label growing?
I'm doing a made in Japan collection, using traditional techniques, such as tie-dye from Kyoto, and the graphic tees are coming back for SS20.
I'm also working with the V&A in Dundee, because that's where my Mum's from. The V&A opened a museum there, and it had a One year anniversary this September so they've asked me to create an exhibition on all my work as part of that.
Half of my collection uses Scottish made fabrics, so obviously it's good to highlight that, but I do it for my mum really, that's my main reason. You know, keep the family happy.