Features
Skip to 1989: MTV debuted a new show called Unplugged. The idea - a raw and uncut live performance from your favourite act, with nothing behind them but live instruments, giving popular albums and artists an acoustic shot of energy. The first acts billed were Squeeze, Syd Straw, and Elliot Easton. These shows were so successful, they convinced bigger acts to sign on; and thus, the seminal live series was born.
An era-defining show, we delve into some of our favourite performances, exploring what went down behind the scenes during the seminal live tapings.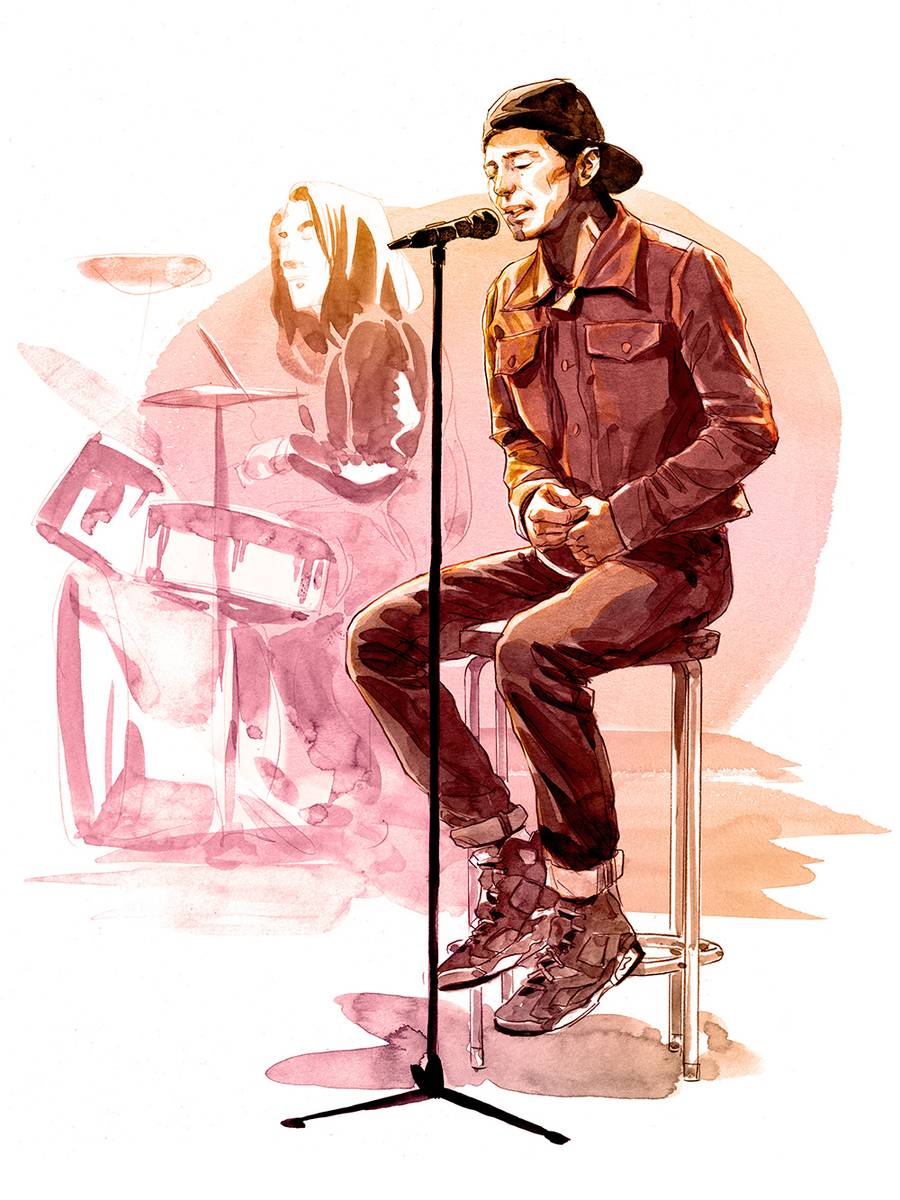 PEARL JAM
(1992)
Pearl Jam: the mainstream accessible ying to Nirvana's yang. They caused a seismic shift in the sound of modern Top-40 rock - a warm and comfortable audio-cardigan, clothing the wounded aggression of their moodier Grunge contemporaries. David Grohl was quoted as saying: 'I've always hated that band' when asked about Pearl Jam.
Their major selling point was lead vocalist Eddie Vedder. His enunciated vocals were imitated by many, with varying degrees of success. Jumping through various sounds, Pearl jam's aural aesthetic experimented with classic rock, punk and grunge - a possible reason for their wide fanbase.
They also had one of the highest selling rock albums ever, their 1991 debut Ten. Despite being ridiculously popular, the band were unable to tour for most of the '90s due to a protracted lawsuit against Ticketmaster.
Eddie hit the Unplugged stage with a contemporary classic meets hip- hop look: a back to front cap, a pair of black and red Jordans, skinny black trousers and a fitted button-up jacket.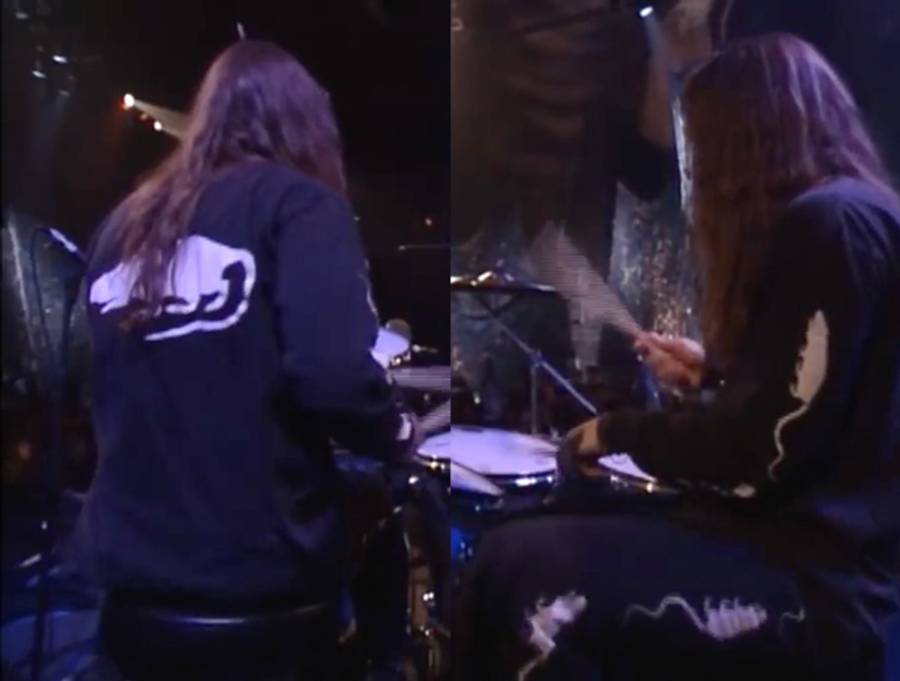 RAT SOUND SYSTEMS
PEARL JAM DRUMMER, DAVE ABBRUZZESE, FAMOUSLY WORE A BLACK TWO-PIECE WITH WHITE PRINTED RAT DETAILS. ORIGINALLY PRODUCED BY RAT SOUND SYSTEMS, WHICH IS AN EQUIPMENT PROVIDER OF TOURING SOUND REINFORCEMENT EQUIPMENT AND SERVICES TO THE CONCERT TOURING INDUSTRY, BASED IN CAMARILLO, CALIFORNIA. THIS RAT REFERENCE HAS FOUND ITS WAY IN FOLKLORE HISTORY. OG SWAG LORDS..
EDDIE VEDDER STYLE
Culture Clash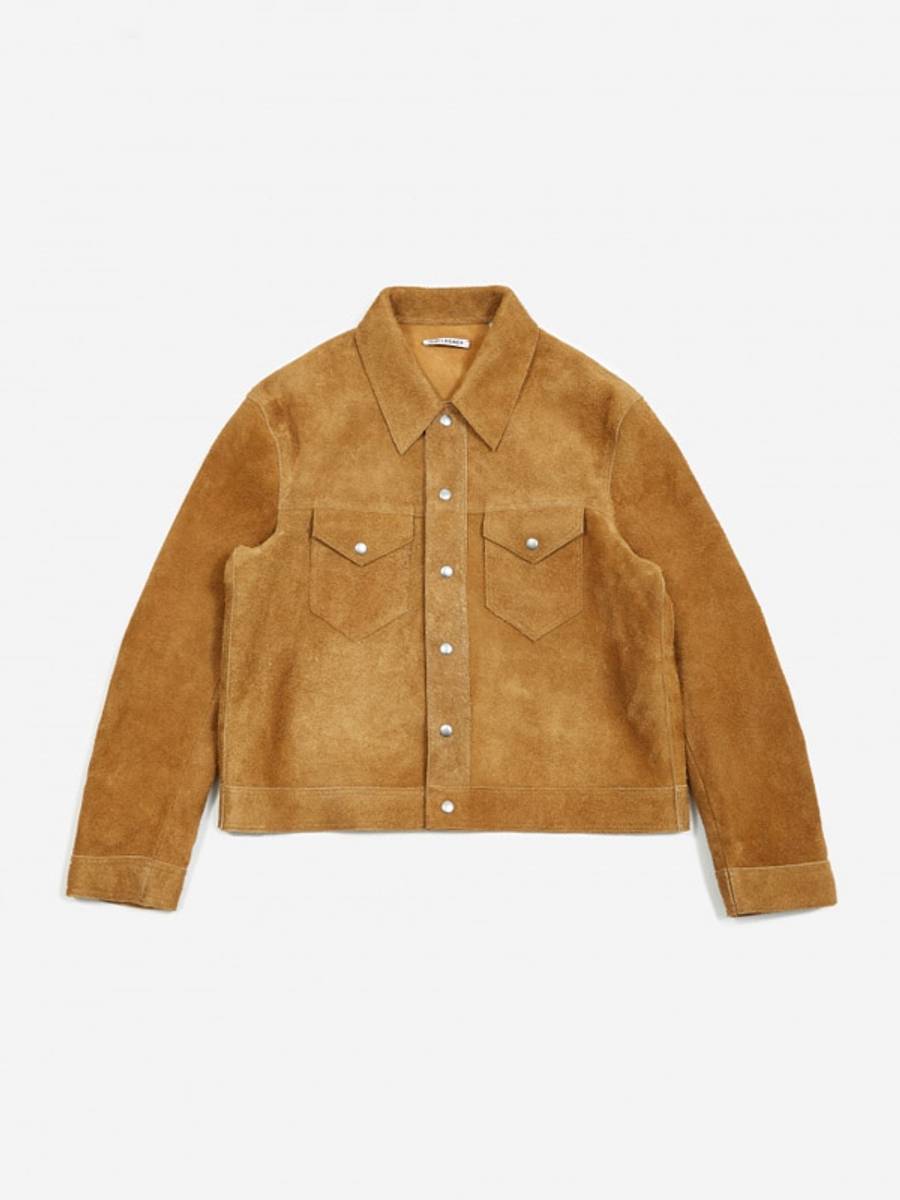 Our Legacy - Blacksmith Jacket
Our Legacy - Blacksmith Jacket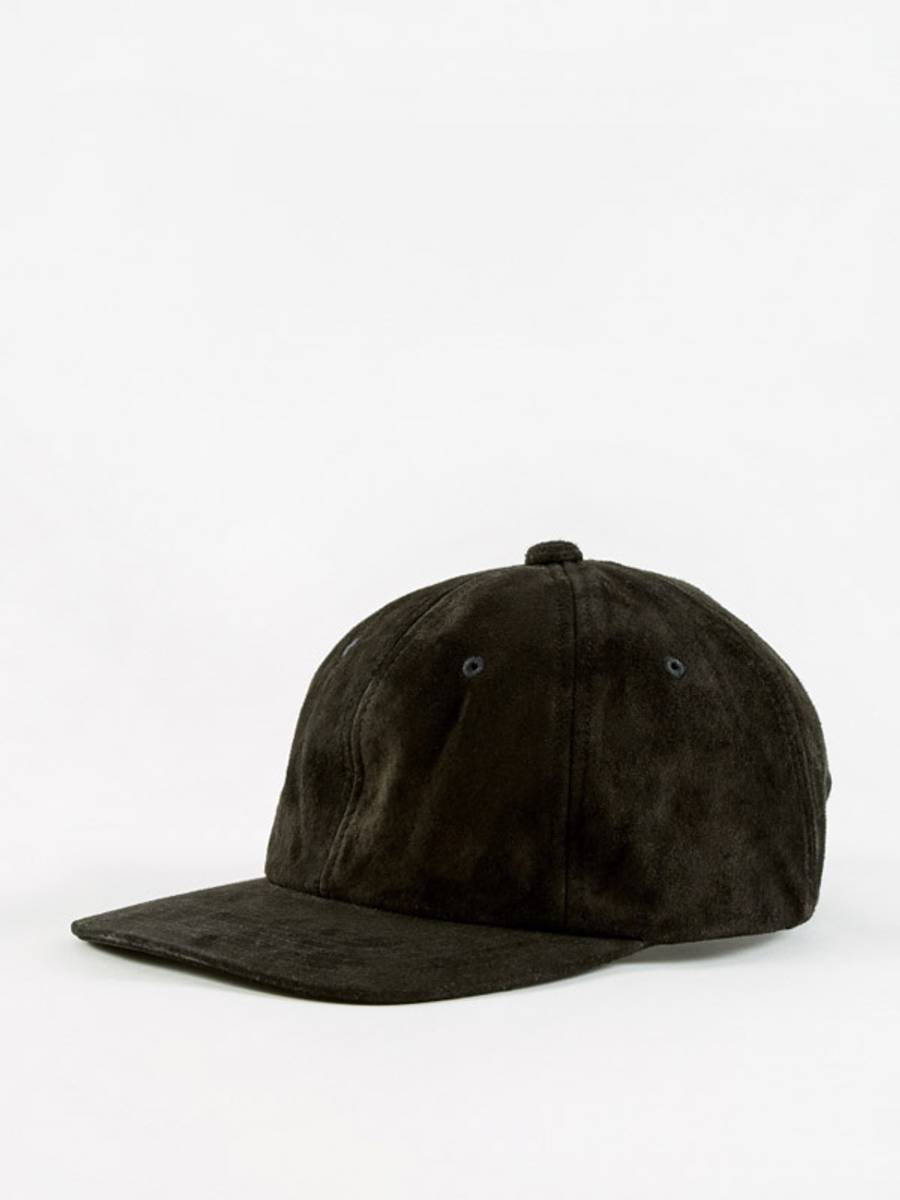 Beams Plus - 6 Panel Suede Cap
Beams Plus - 6 Panel Suede Cap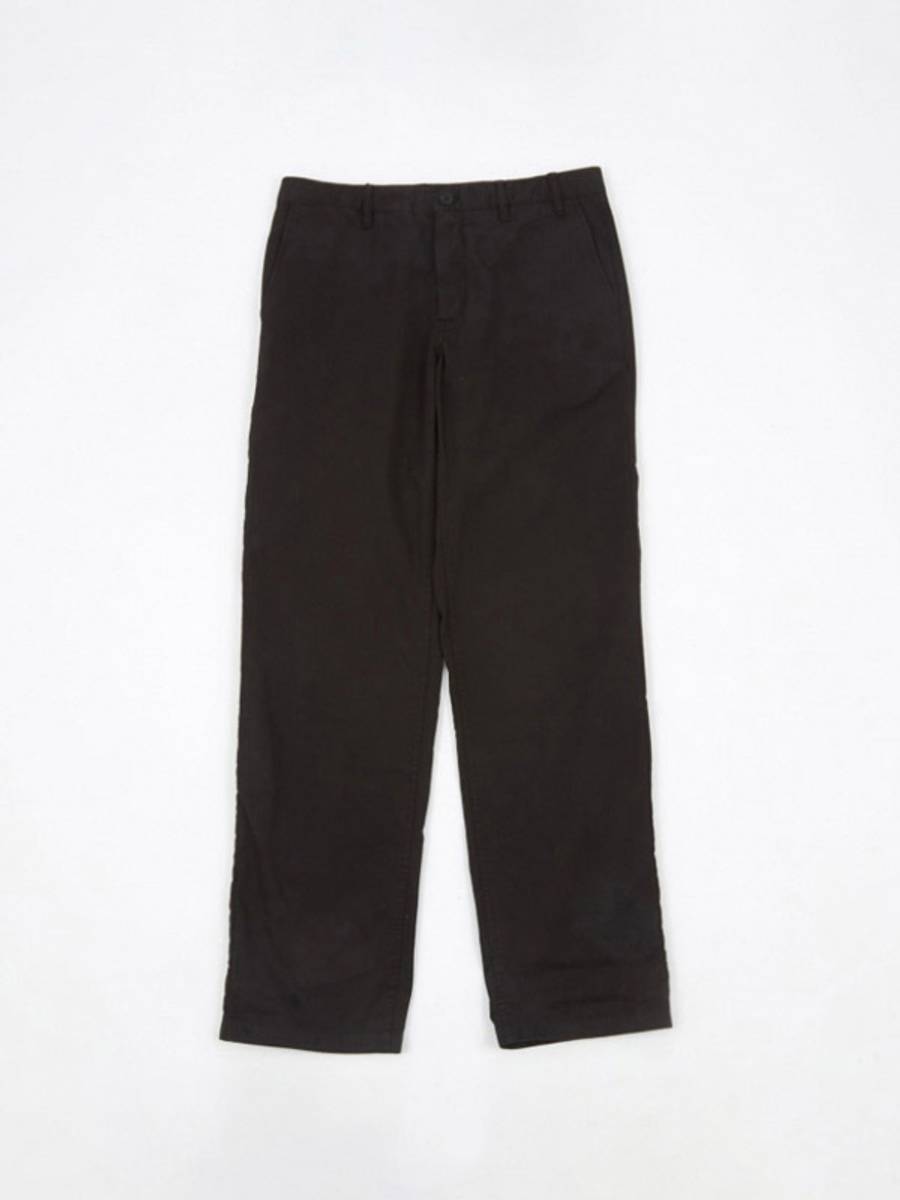 Norse Projects - Aros Light Twill Trouser
Norse Projects - Aros Light Twill Trouser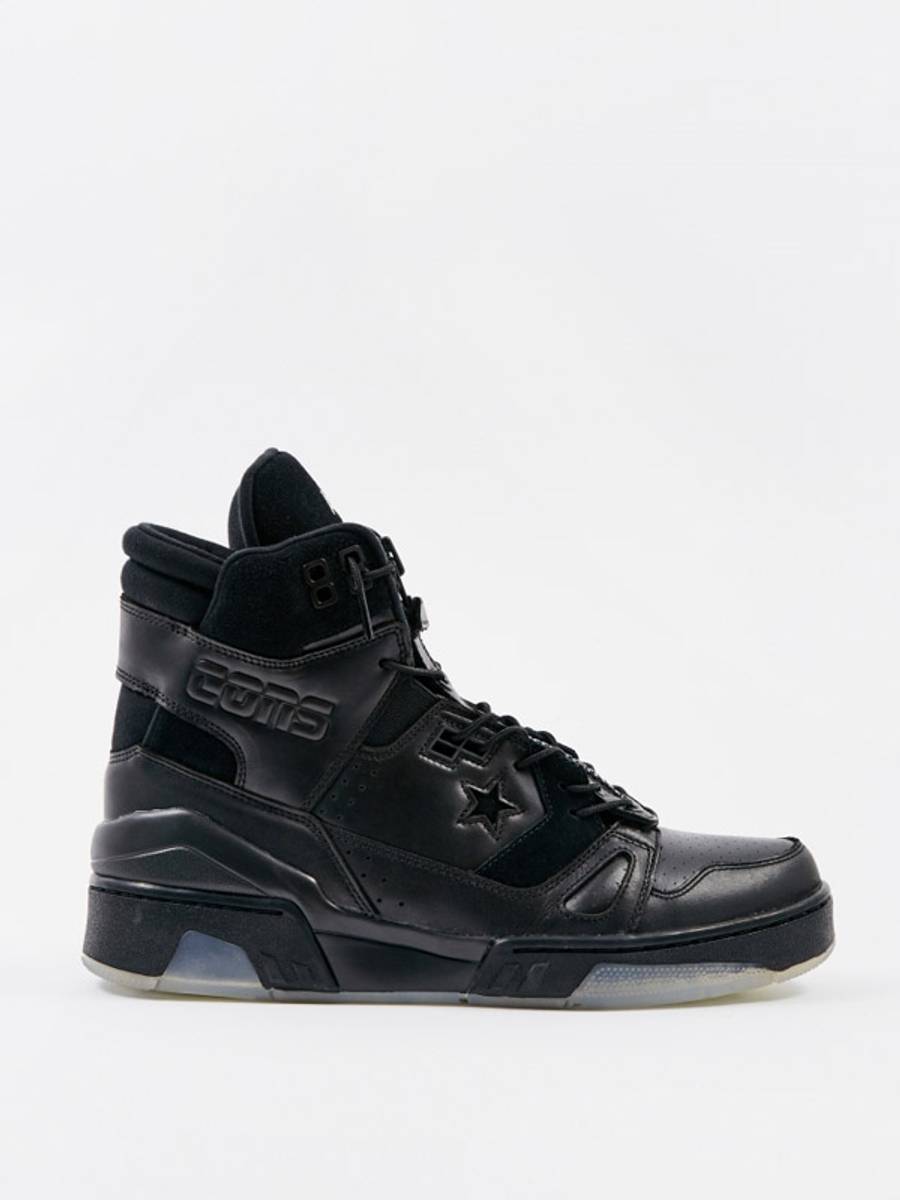 Converse - X The Soloist ERX 260
Converse - X The Soloist ERX 260
DE LA SOUL (YO! UNPLUGGED RAP)
(1991)
MTV liked to shake things up. 2 years in, while the show was still in its infancy, their next move was to dedicate an entire episode to hip-hop. Yo! Unplugged Rap was 60 minutes of rap laid over a sound bed of live instruments, relayed by Pop Cool Love, an LA funk-metal band. The art form known for rocking two turntables and a microphone had gone against the norm.
Headlined by the hood heartthrob who never left home without a hat, the muscular Queens rapper LL COOL J sweated through his performance, climaxing with a pounding, high energy rendition of 'Mama Said Knock You Out'. The shirtless LL famously had the remains of his white roll-on deodorant visible on his underarms. He's still teased about it to this day - his retort: 'It was raw! It was nasty! At least you know I wasn't stinking."
LL proved that hip-hop and live instruments could co-exist without the boom and the bap normally provided by heavy speakers and a DJ. His set ended with a chant of 'leave that crack alone', co-signing the drug epidemic that was prevalent at the time. LL was so amped, he managed to blow out his mic during the performance.
De La Soul were part of hip-hop's hippie movement - more peace and flowers, than the aggressive posturing of their peers. A branch of the Native Tounges family tree, which included like-minded artists like A Tribe Called Quest and the Jungle Brothers, each act was known for their eclectic, hippie-like dress sense and jazz-influenced beats.
De La were decked in oversized pieces, the overarching style trend for the hip-hop community during that era. Jeans were washed out to varying degrees, tucked into larger than life basketball trainers with bold, chubby silhouettes. Top layers were bright: effervescent pattern-print polo tops and long sleeve tees with multicoloured panels, tucked-in at the waist. Collegiate branding was also popular, emblazoned on sweaters and baseball caps. Accessories came in the shape of oversized frames, which included sunglasses and clear-framed lenses.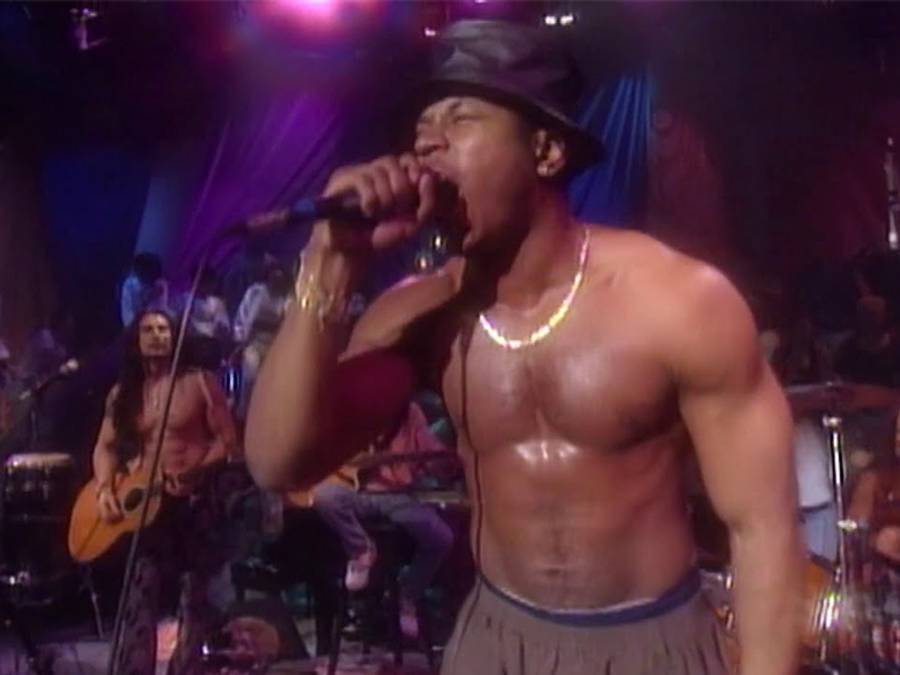 LL COOL J HAD NEVER WORKED WITH A LIVE BAND BEFORE
THE FIRST UNPLUGGED FEATURING RAP ARTISTS TOOK PLACE IN 1991. POP'S COOL LOVE BACKED LL COOL J, MC LYTE, DE LA SOUL, AND A TRIBE CALLED QUEST. BUT LL SEEMED ABLE TO ADAPT. THEY REHEARSED THE NIGHT BEFORE AND LL COOL J HAD NEVER WORKED WITH A LIVE BAND, AND BEFORE LONG, HE WAS CALLING THE SHOTS LIKE HE'D BEEN DOING IT HIS WHOLE LIFE
DE LA SOUL STYLE
Oversized & Block Colours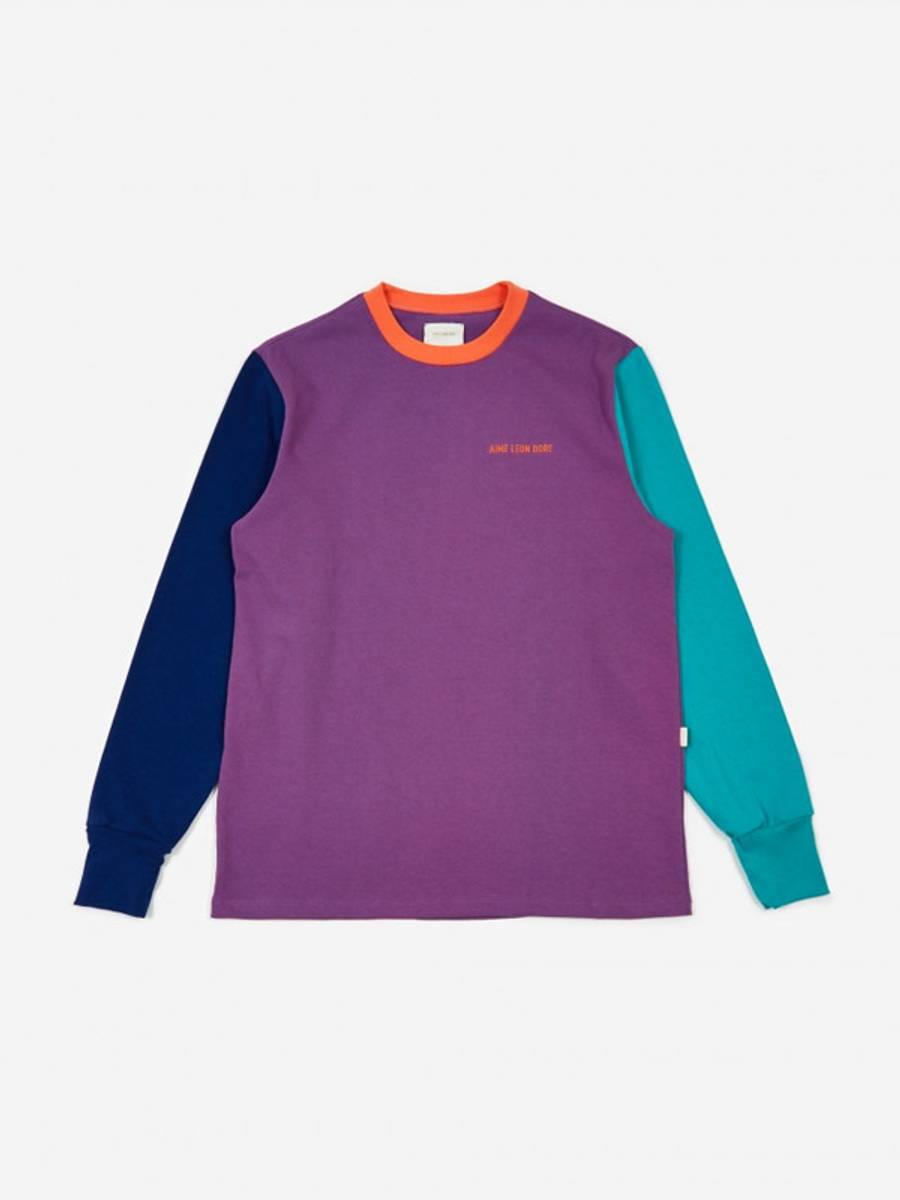 Aime Leon Dore - Colour Blocked Longsleeve T-Shirt
Aime Leon Dore - Colour Blocked Longsleeve T-Shirt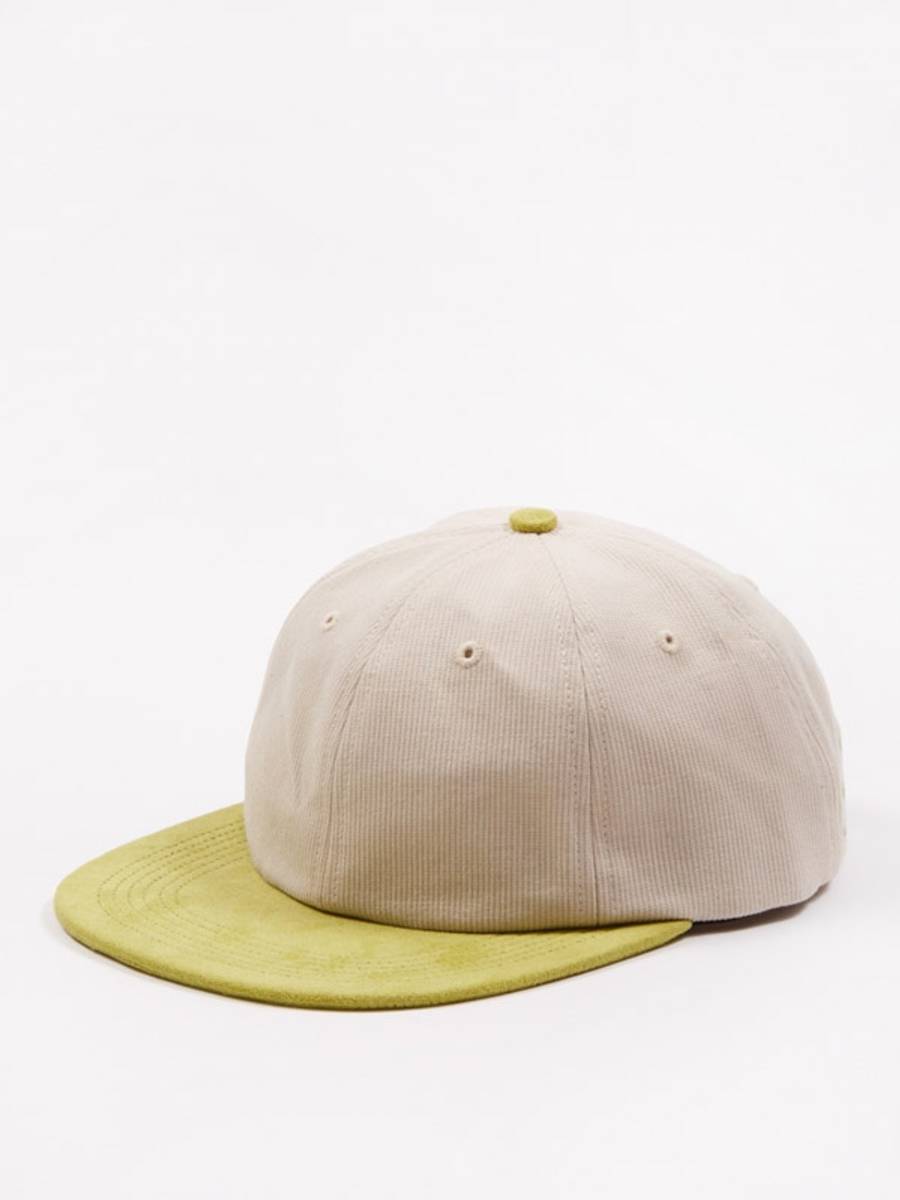 Pop Trading Company - Six Panel Hat
Pop Trading Company - Six Panel Hat
Sasquatch Fabrics - Nanpou Docan Pant
Sasquatch Fabrics - Nanpou Docan Pant
Cutler & Gross - 1277-03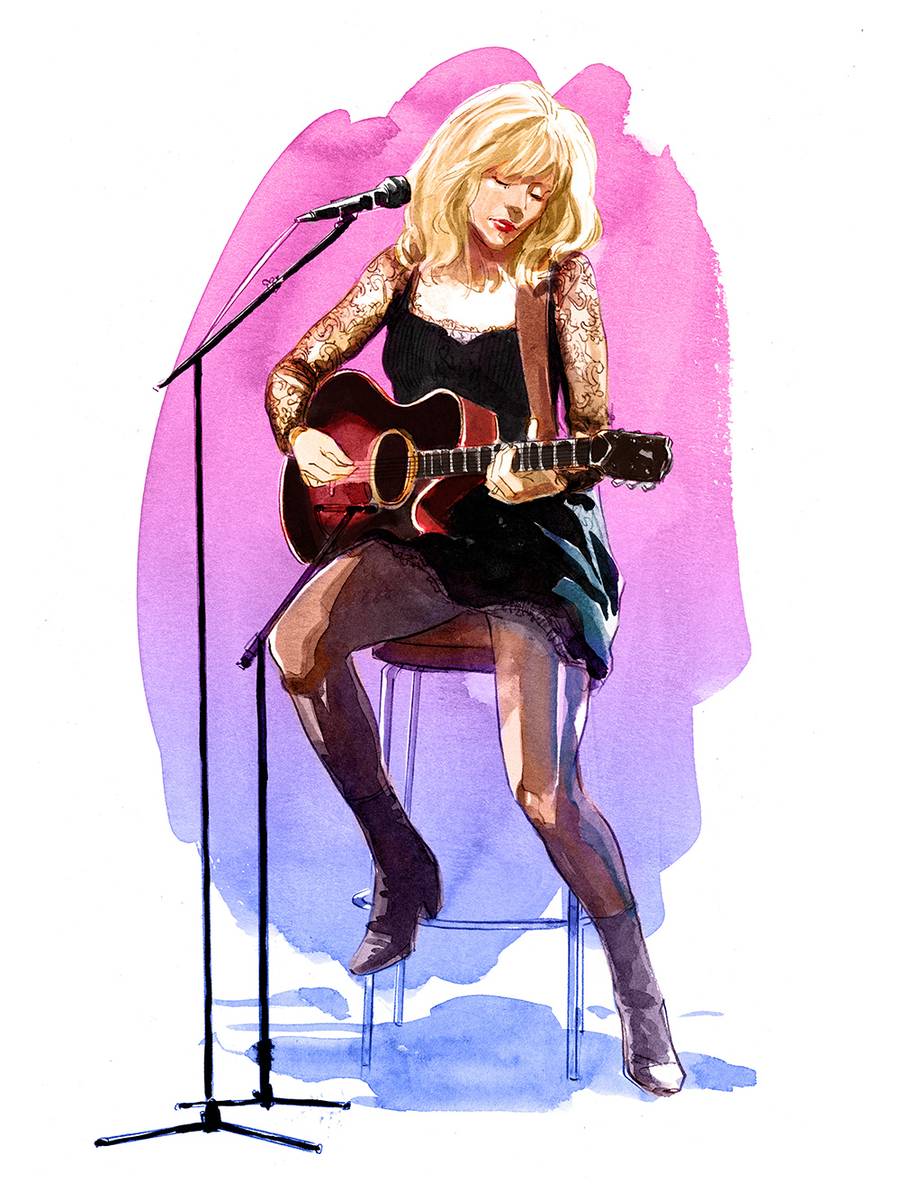 HOLE (COURTNEY LOVE)
(1995)
The wild woman of a rock and a polarizing voice, pretty much everyone had a Courtney Love story - which usually revolved around copious amounts of alcohol, drugs, sex and/or profanity. But industry gossip aside, we can't overlook Courtney's snarling audio tour de force: Live Through This. Twelve jagged little tracks of dishevelled baby doll dresses, smeared lipstick and attitude. The album was more refined than it's subversively sloppy 'just tumbled out of bed with a bottle of Vodka' younger sister Pretty On The Inside – which many people described as unlistenable. Spiky riffs and vitriolic vocals tied both albums together.
Courtney appeared on Unplugged less than a year after Kurt Cobain committed suicide. Playing songs from Live Through This - which many people accredit Kurt for writing, much to the denial of Courtney - she also covered the Nirvana track 'You Know You're Right', changing the words to 'You've Got No Right'. Courtney appeared equally vulnerable and aggressive on stage, delivering her signature off-kilter vocals in all-black lace, striking blond hair and heeled boots. A stripped down look from her usual rebelliously flamboyant attire, her performance displayed controlled rage and grief.
COURTNEY LOVE STYLE
Trashy Elegance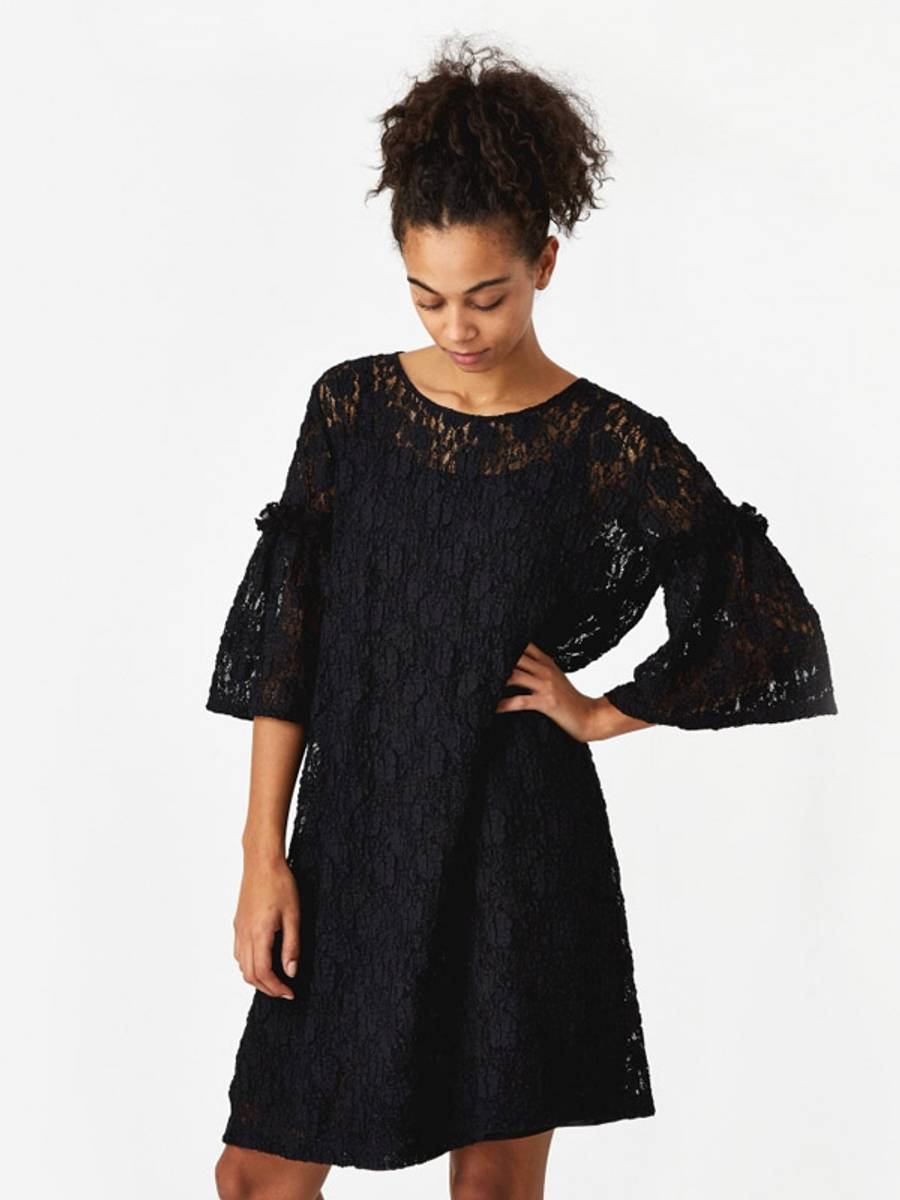 MM6 Maison Margiela - Lace Dress
MM6 Maison Margiela - Lace Dress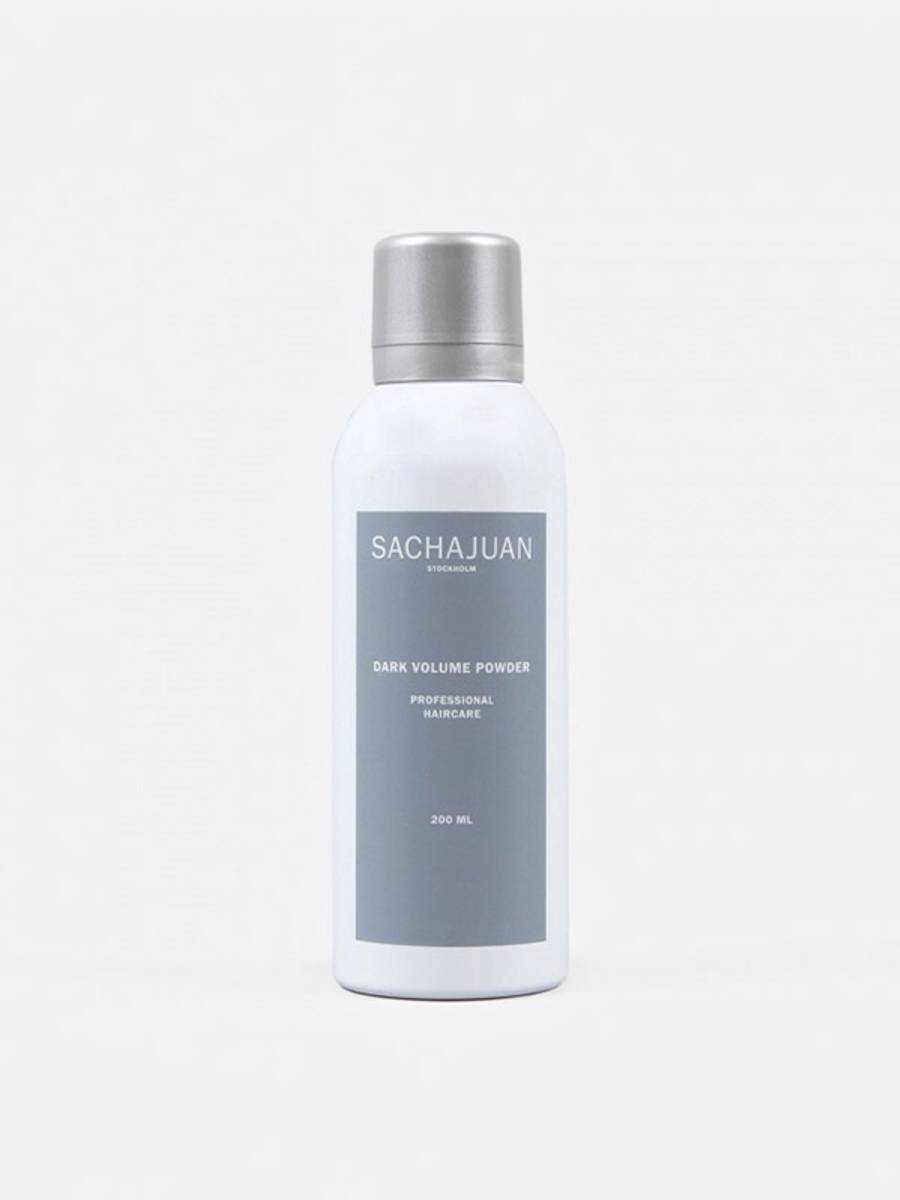 Sachajuan - Dark Volume Powder
Sachajuan - Dark Volume Powder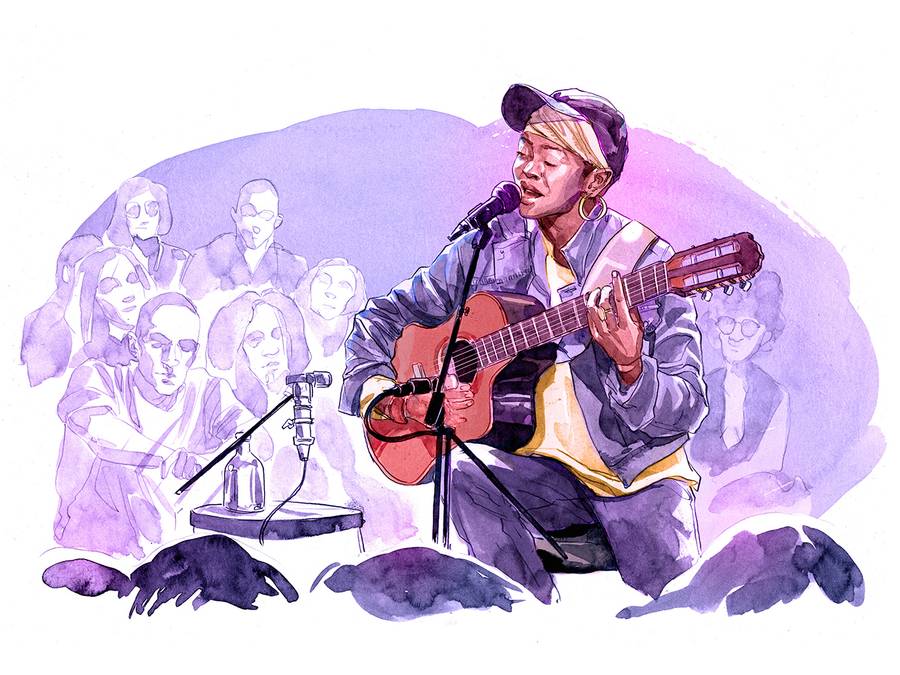 LAURYN HILL (
2001)
The '90s saw a huge sexual awakening in the form of Lil Kim and Foxy Brown. Two sexually charged females doused in rhymes about coke deals, menage a trois and shoe boxes full of money. A stark contrast to the conscious raps and introspective ballads that Lauryn Hill would introduce. One-third of the Fugees, Lauryn was hip hop's musical painkiller, soothing the materialistic headache brought on by '90s champagne excess. Three years after her Grammy award-winning LP The Miseducation of Lauryn Hill, Lauryn was still coming to grips with how to play the guitar, using only three cords on every track during her performance. It was amateurish, and many felt that Lauryn was in no position to play the show. But despite Lauryn's shredded throat and incompetent guitar playing, her label was desperate for new music, prompting them to release her performance as a double album.
Lauryn was decked in double distressed denim for her performance. With a headscarf wrapped over her hair, which sat underneath a baseball hat perched casually upon her head. She layered-up with a loose fitting ribbed yellow sweater over a white shirt. Statement jewellery came in the form of XL gold earrings.
LAURYN HILL STYLE
Scaled Down Excess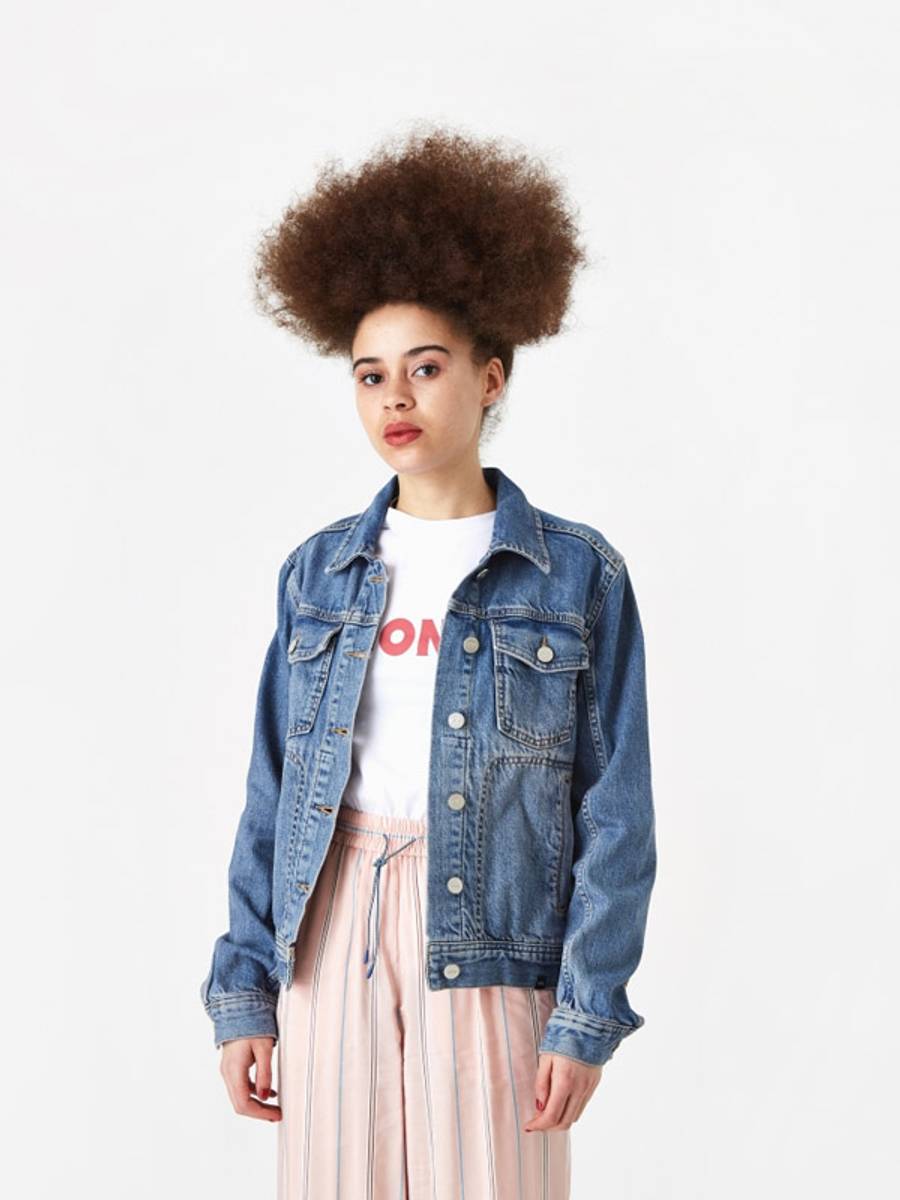 Wood Wood - June Jacket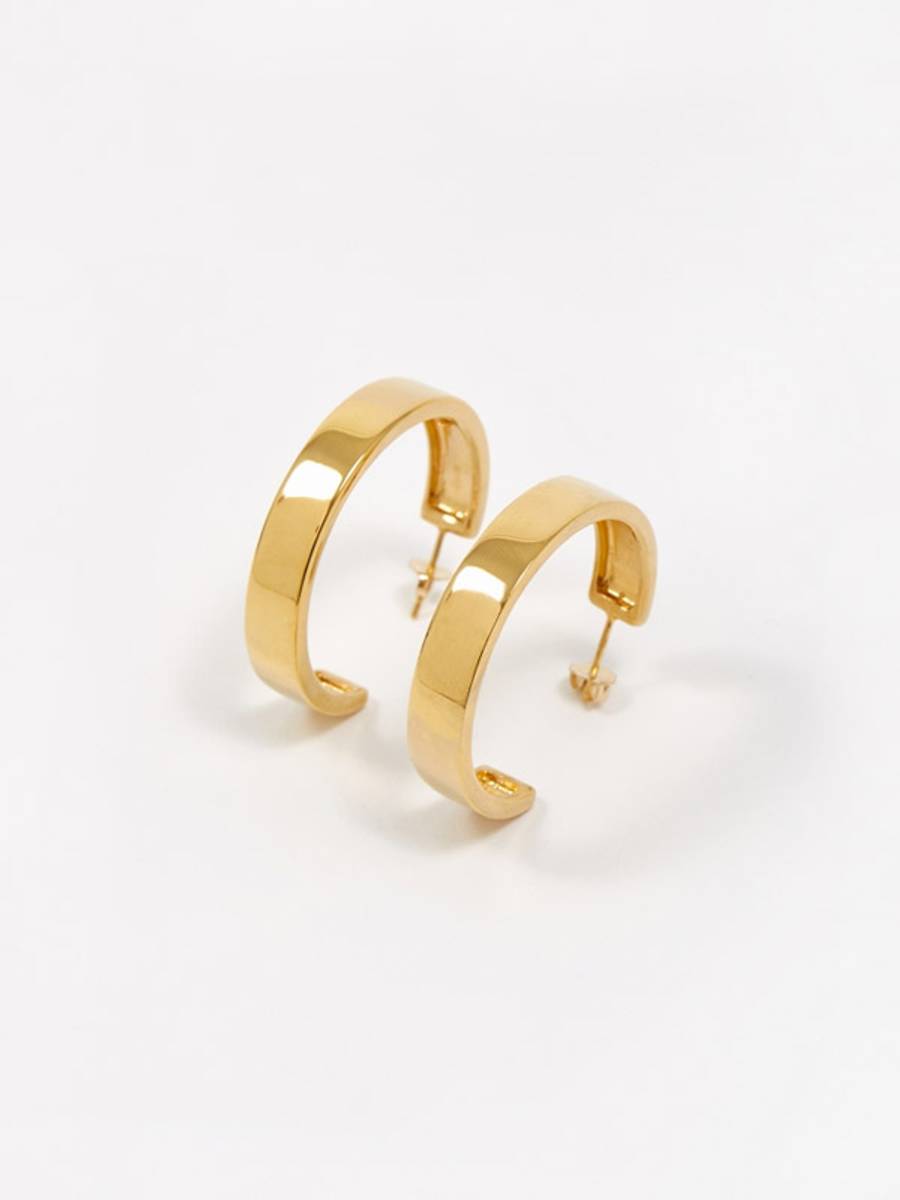 Agmes - Large Modernist Hoop Earrings
Agmes - Large Modernist Hoop Earrings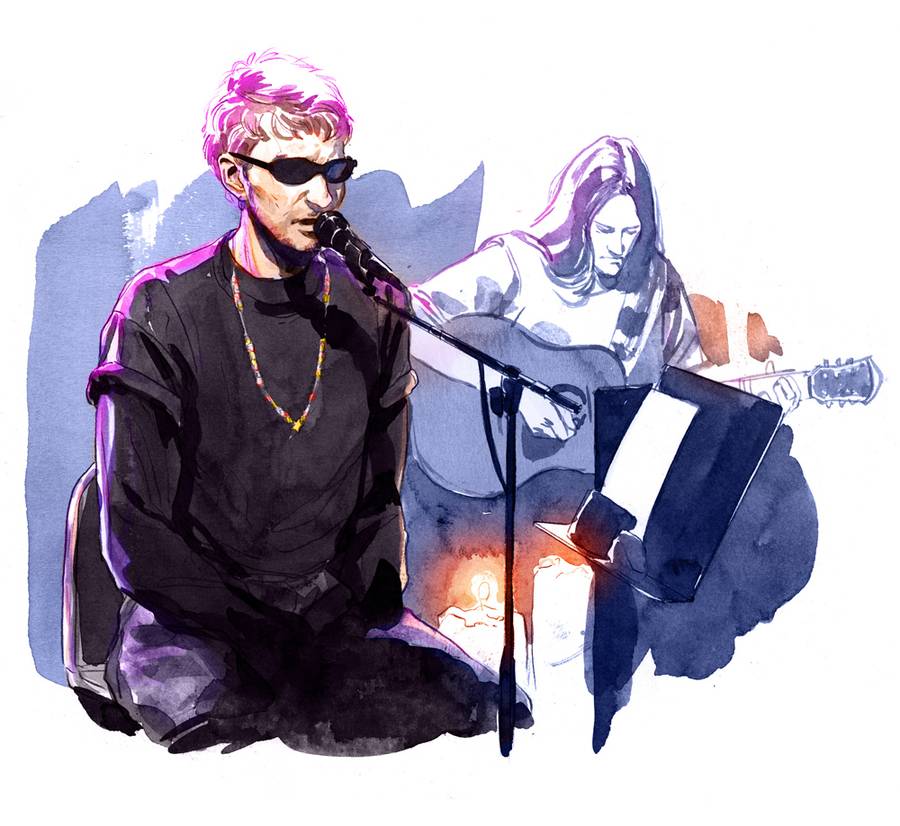 ALICE IN CHAINS (1996
)
Alice in Chains were all about heavy metal riffs and pessimistic vocals that brought about bleak imagery. Along with similar bands like Soundgarden and Mother Love Bone, AIC brought about their own sound which pre-dated Grunge. After three full-length albums and two acoustic EPs their lead vocalist Layne Staley died of drug-related issues in 2002. Their Unplugged performance was their first show in two and a half years, as the band were on a touring hiatus due to Staley's addiction to Heroin.
Strangely enough, it was guitarist Jerry Cantrell who was having a rough time during the performance – he'd eaten some bad hot dogs beforehand, so was fighting off a bad case of food poisoning.
With a dark colour palette of blacks and greys, the bands aesthetic could be summed up in one word: moody. Wearing a double long sleeve t-shirt with the arms rolled up and black sunglasses, Layne was the epitome of brooding. Luckily, he had pink hair and a colourful necklace to balance it out.
FRIENDS DON'T LET FRIENDS GET FRIENDS HAIRCUTS
JERRY CANTRELL HAS ATTESTED TO BEING FAIRLY ILL DURING THE PERFORMANCE AS A RESULT OF FOOD POISONING FROM A HOT DOG CONSUMED BEFORE THE GIG. MIKE INEZ'S BASS HAD THE PHRASE "FRIENDS DON'T LET FRIENDS GET FRIENDS HAIRCUTS..." WRITTEN ON IT, DIRECTED AT THE MEMBERS OF METALLICA WHO WERE IN THE AUDIENCE AND HAD RECENTLY CUT THEIR HAIR SHORT…
ALICE IN CHAINS
Layer-Noir
Goods by Goodhood - Classic T-Shirt - Black
Goods by Goodhood - Classic T-Shirt - Black
Mikia - Multi Beads Necklace
Mikia - Multi Beads Necklace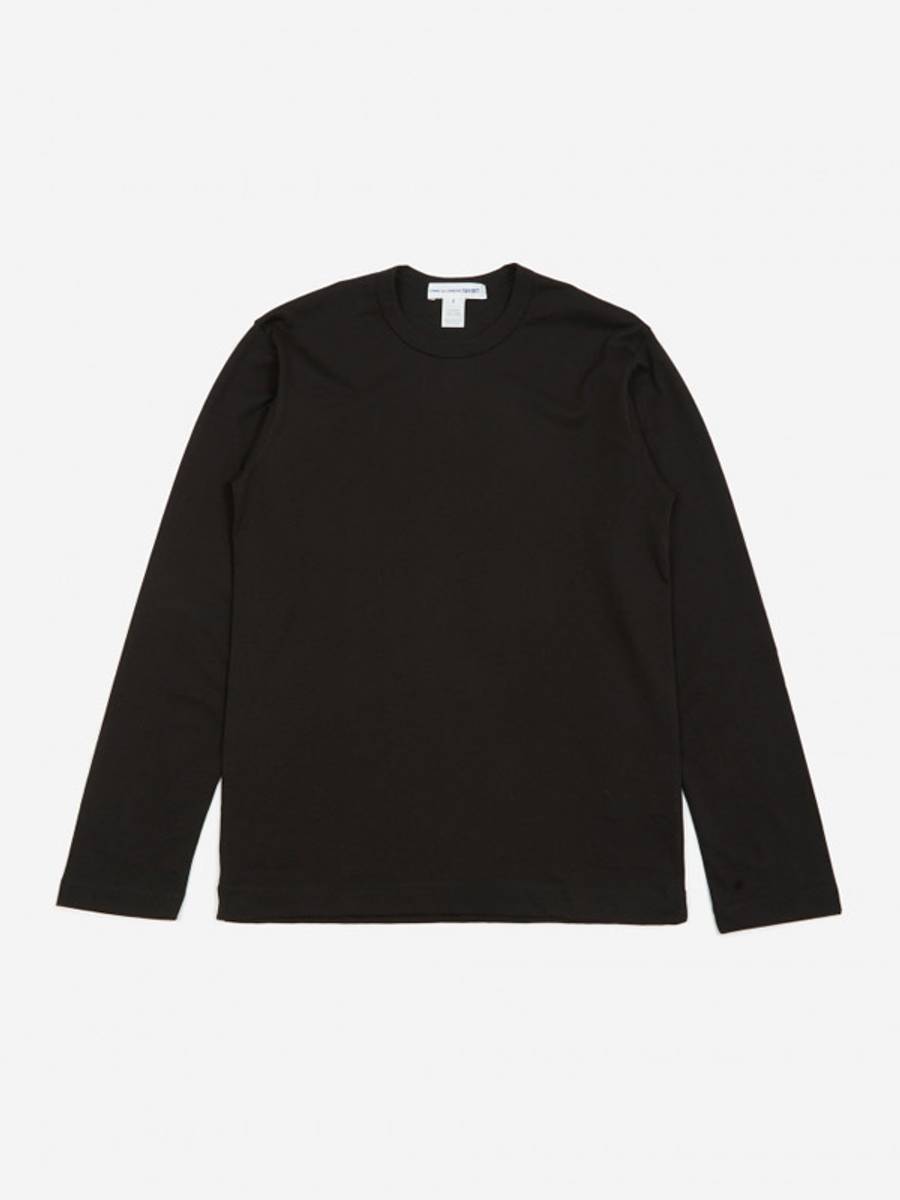 Comme Des Garcons - Logo Longsleeve T-shirt
Comme Des Garcons - Logo Longsleeve T-shirt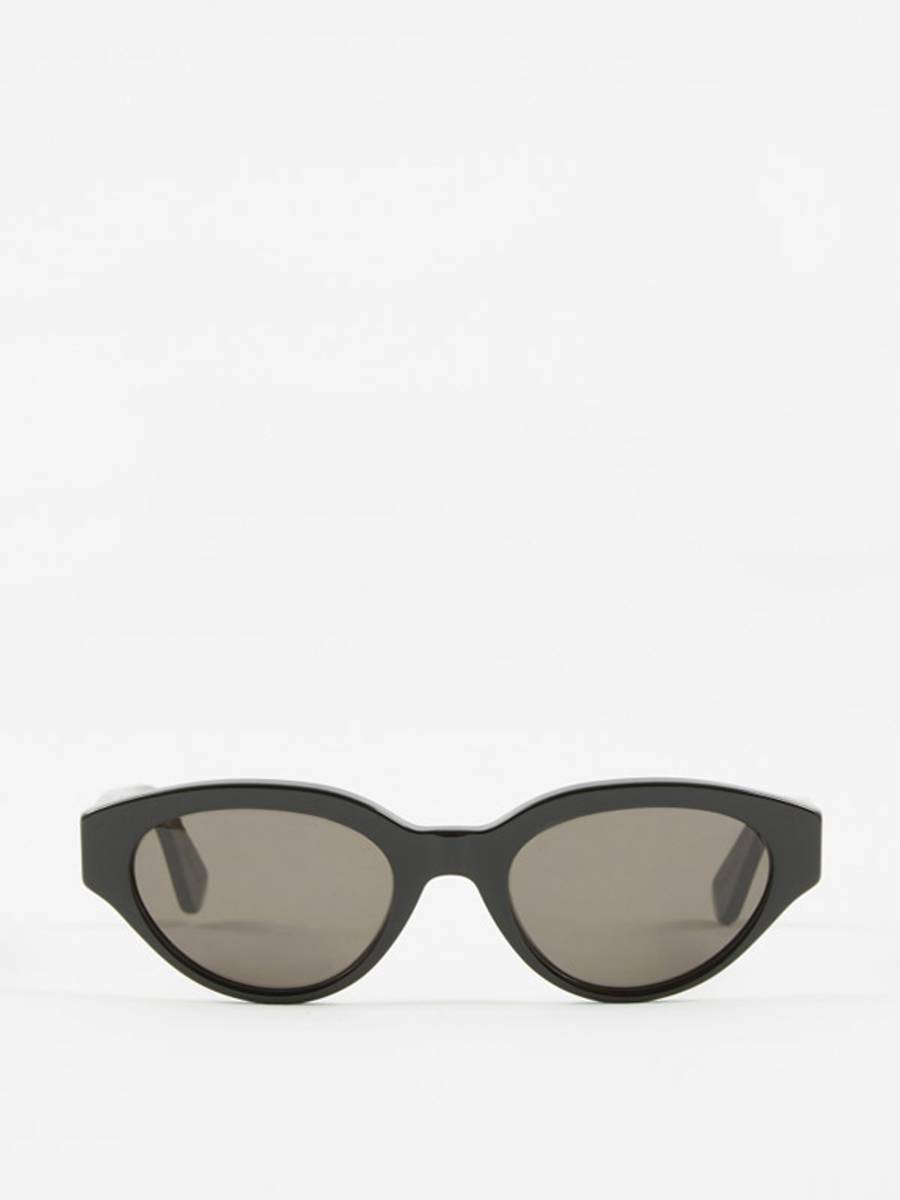 Super - Drew Sunglasses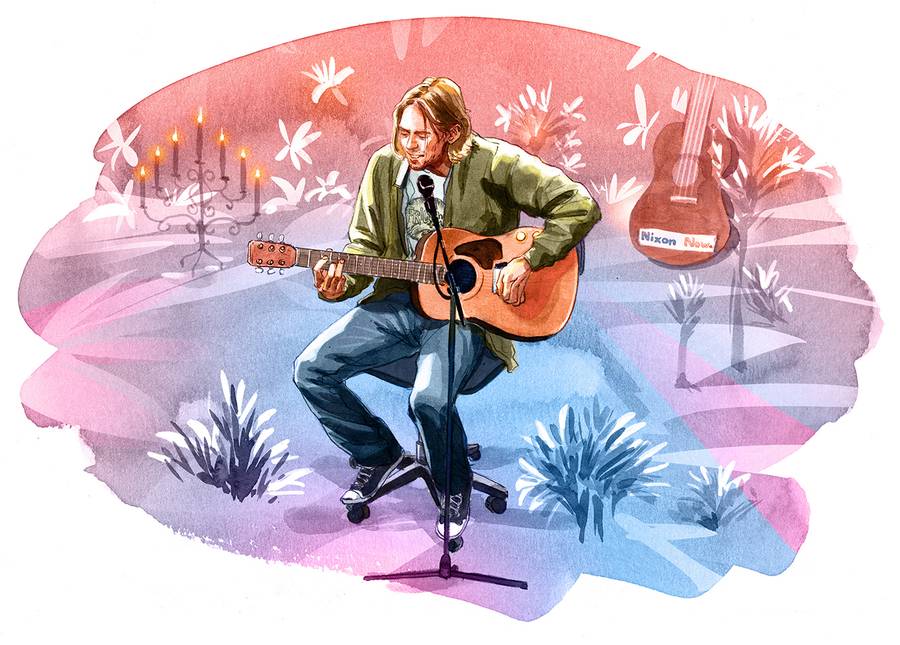 NIRVANA (1993
)
November 1993: One of the loudest bands on the planet gave an intimately hypnotic performance on MTV's Unplugged stage in New York City. Seattle's greatest export were arguably at the peak of their popularity; Kurt Cobain was a demi-God. The set resembled a funeral - Kurt insisted that the venue included stargazer lilies and black candles. After the performance, Cobain commented on how quiet the crowd was. An MTV rep explained it was because the audience worshipped him - 'they think you're Jesus' she stated. Their set consisted 6 cover songs; Kurt had the artistic foresight to forgo the Unplugged template of playing stripped down hits, opting for a cover-filled set while wearing a fuzzy mohair cardigan, a tee from Frightwig - an all-female feminist punk bad - and a pair of Jack Purcells. Dave Grohl rocked a turtle-neck and a ponytail.
Kurt's performance was accredited to him wanting to prove to himself that he could move into a quieter musical direction. The band had seen other Unplugged performances and didn't want to imitate them by: 'playing their hits like it was Madison Square Garden, except with acoustic guitars.'
So history was made, the loudest band in the world brought the quiet noise. Shortly after the performance, Kurt made an ostentatious purchase: a slick all black Lexus. He returned the vehicle within a day - why? He felt like an asshole; a pauper in ballers' clothing. Fittingly, Kurt's iconic cardigan sold for $137,500 at an auction years later and Nirvana's Unplugged performance went on to become an integral part of the band's career.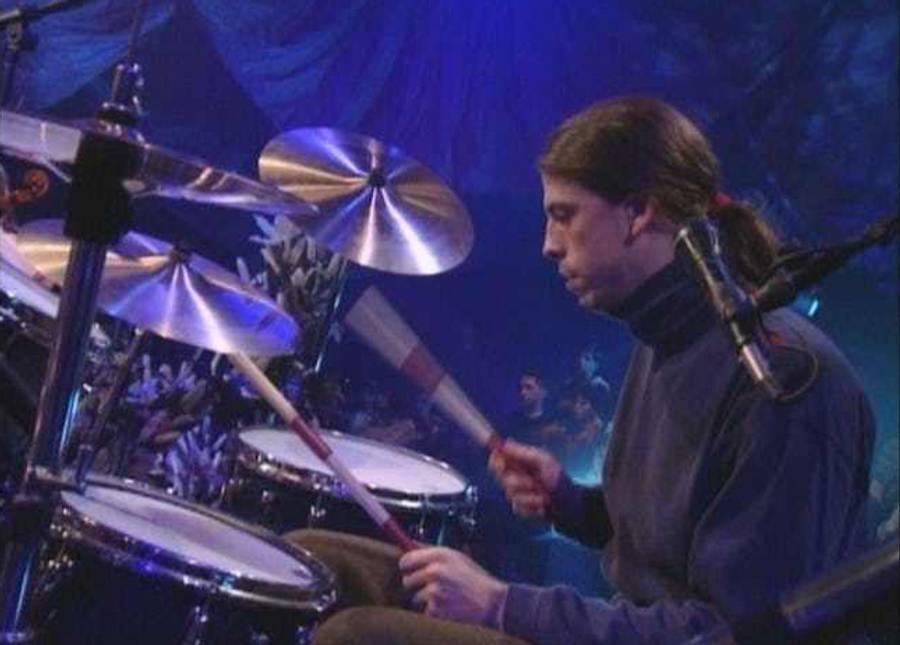 DAVE NEARLY GOT THE BOOT
COBAIN WAS THINKING OF REPLACING GROHL FOR THE SHOW, OR MAYBE NOT USING A DRUMMER AT ALL. "WHAT I DIDN'T KNOW WAS UP UNTIL THE DAY [OF THE UNPLUGGED PERFORMANCE], THERE WAS TALK OF DAVE [GROHL] NOT PLAYING AT ALL IN THE SHOW," THE MTV PRODUCER [ALEX COLETTI] REVEALED IN 2014. "KURT WASN'T HAPPY WITH THE WAY REHEARSALS WERE GOING; HE DIDN'T LIKE THE WAY DAVE SOUNDED PLAYING DRUMS WITH STICKS."
KURT COBAIN STYLE
Dishevelled Casual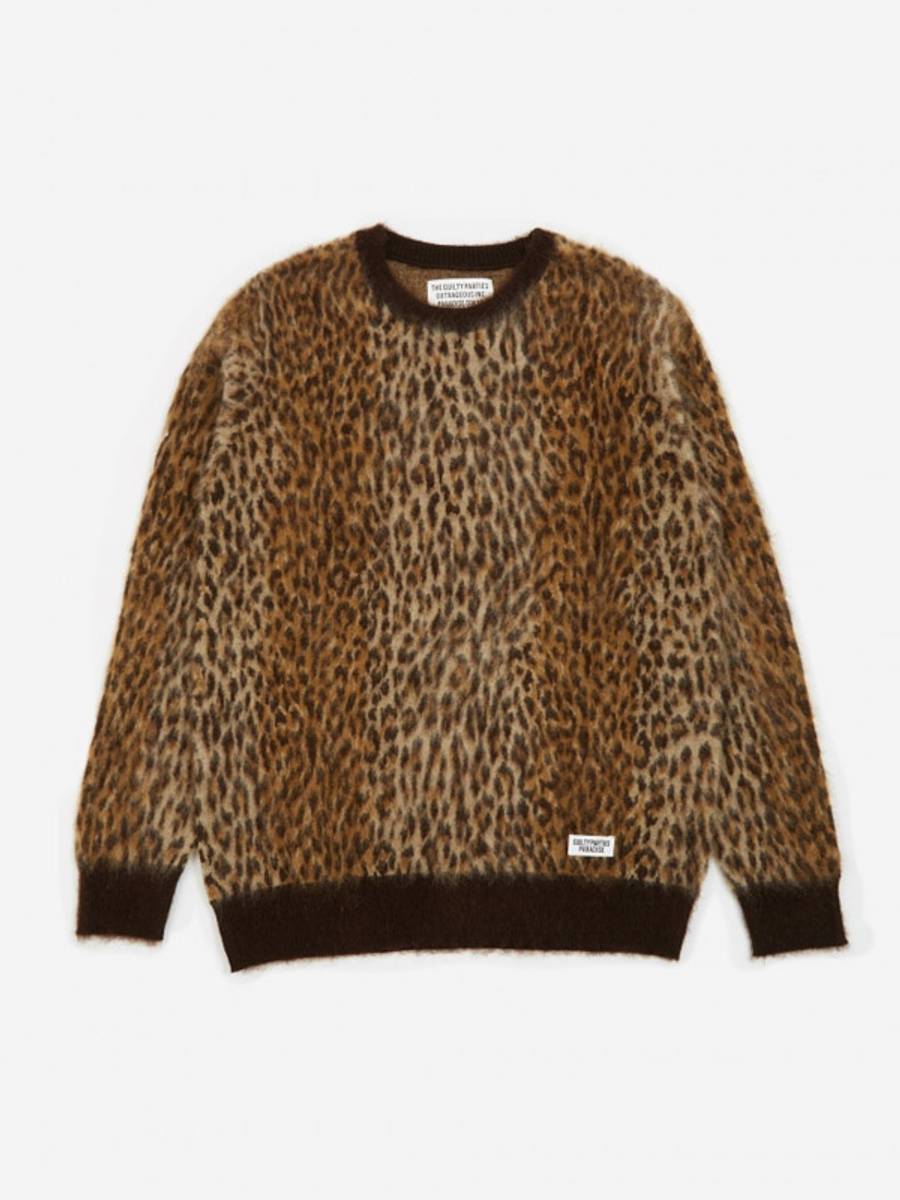 Wacko Maria - Leopard Mohair Sweater
Wacko Maria - Leopard Mohair Sweater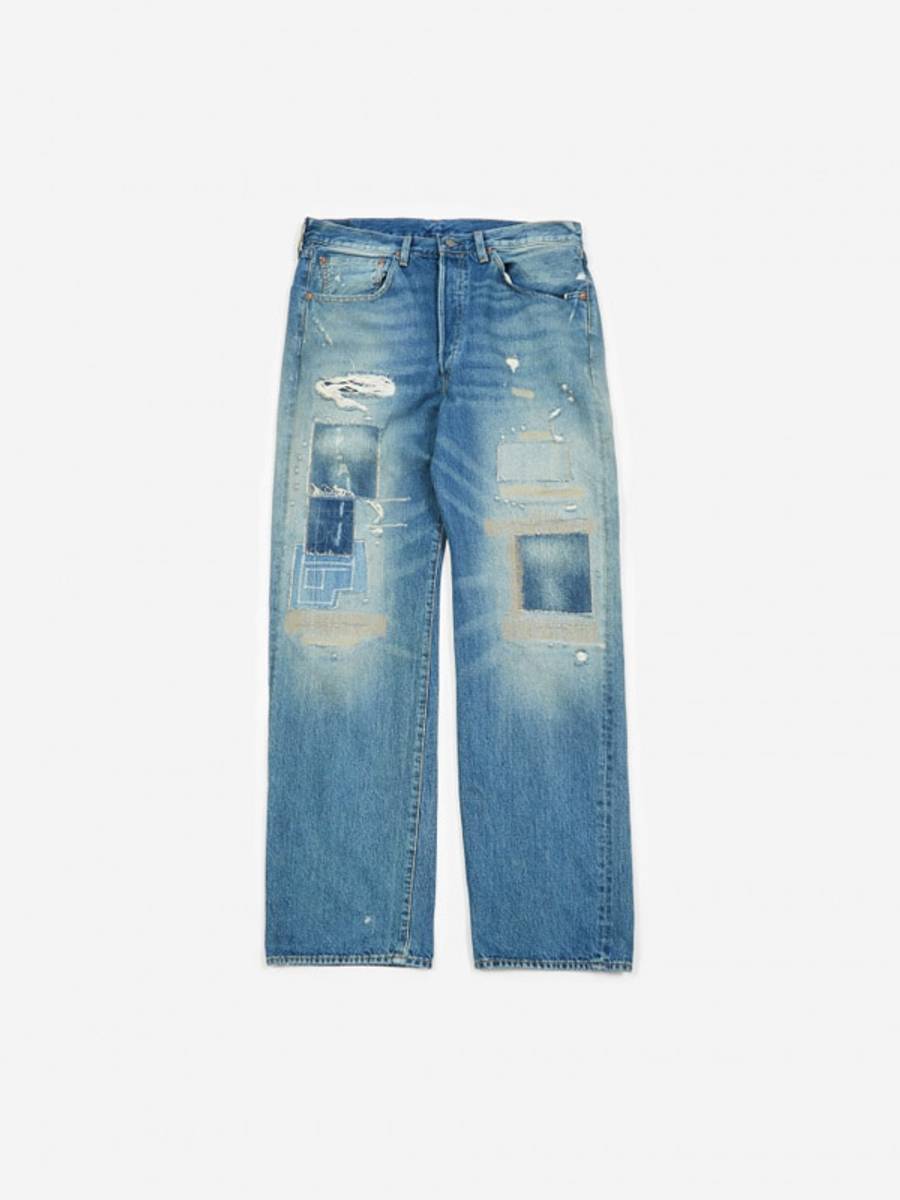 Levi's Vintage Clothing - 1955 501 Jeans
Levi's Vintage Clothing - 1955 501 Jeans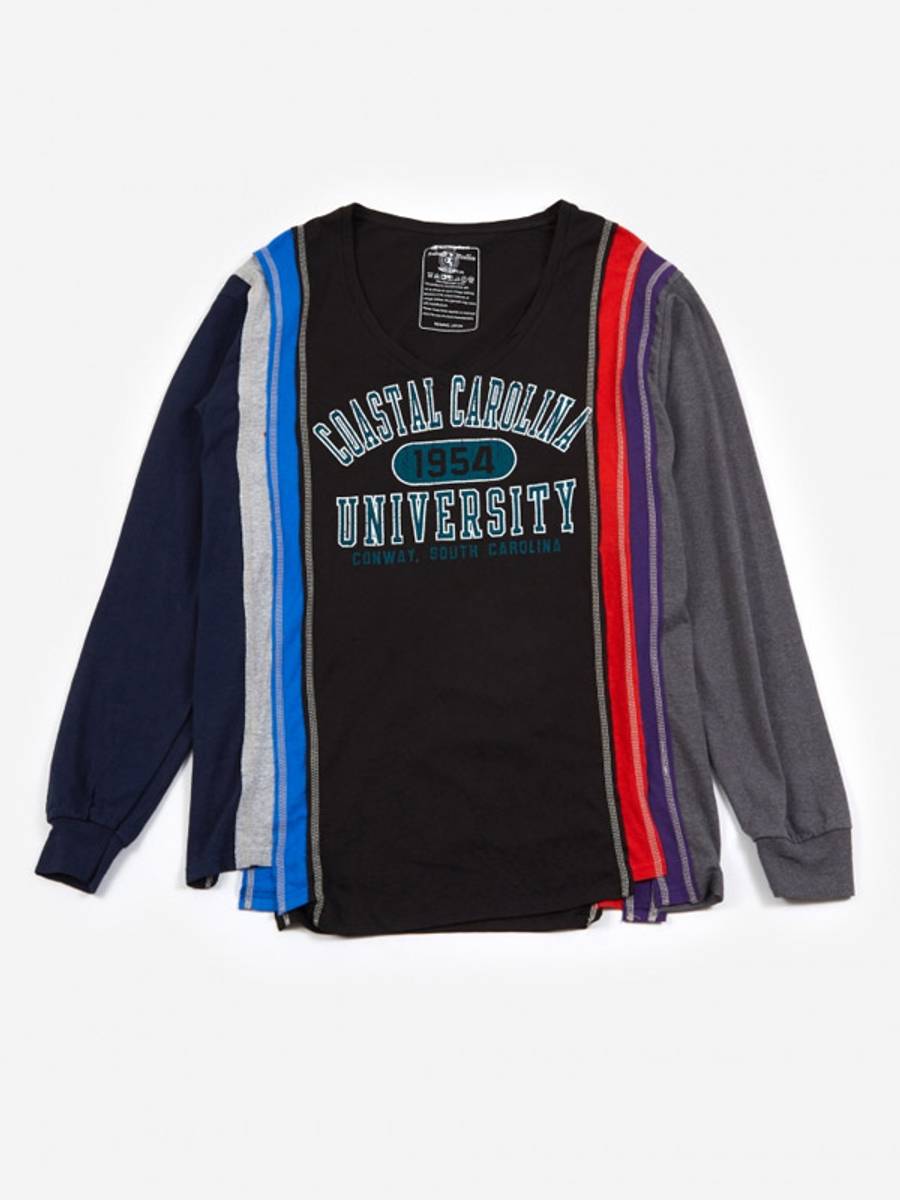 Needles - 7 Cuts Longsleeve College T-shirt
Needles - 7 Cuts Longsleeve College T-shirt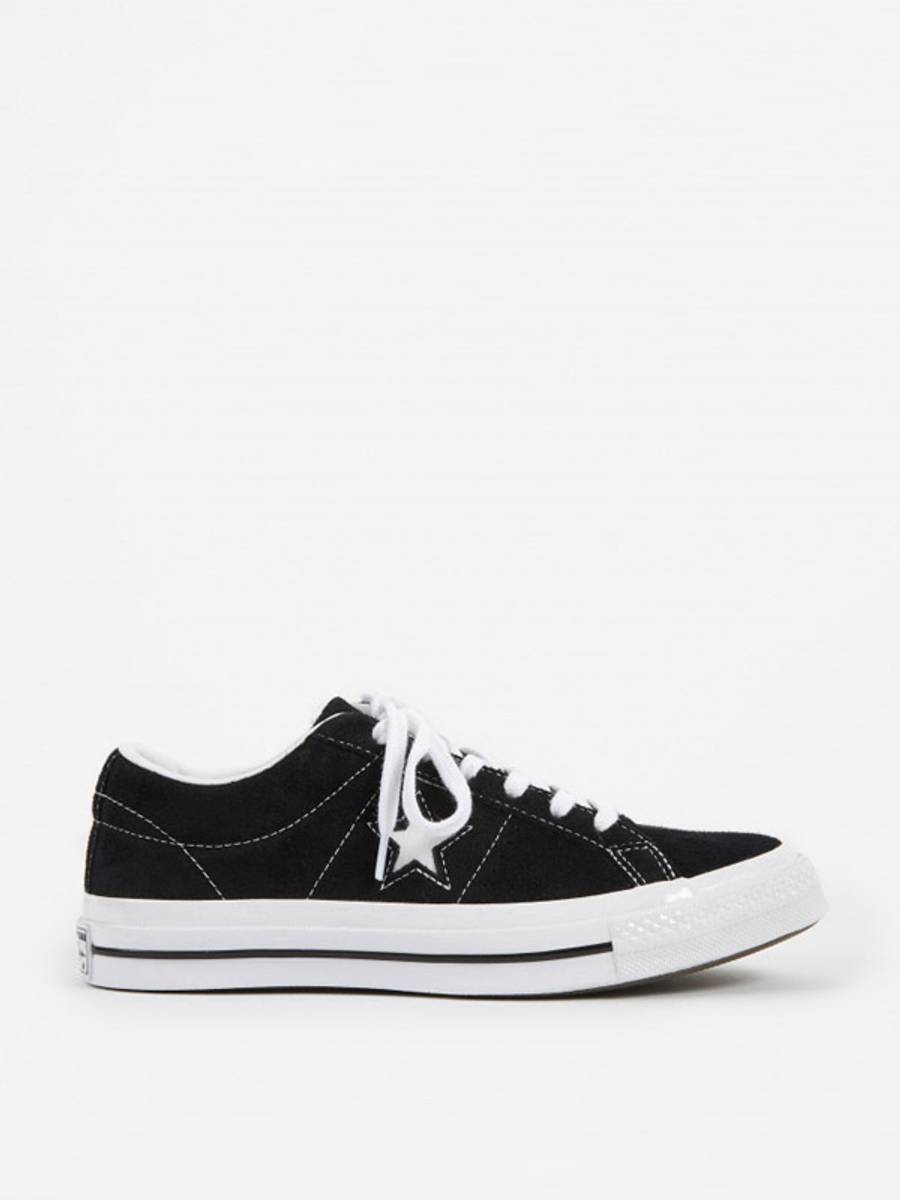 Converse - One Star Ox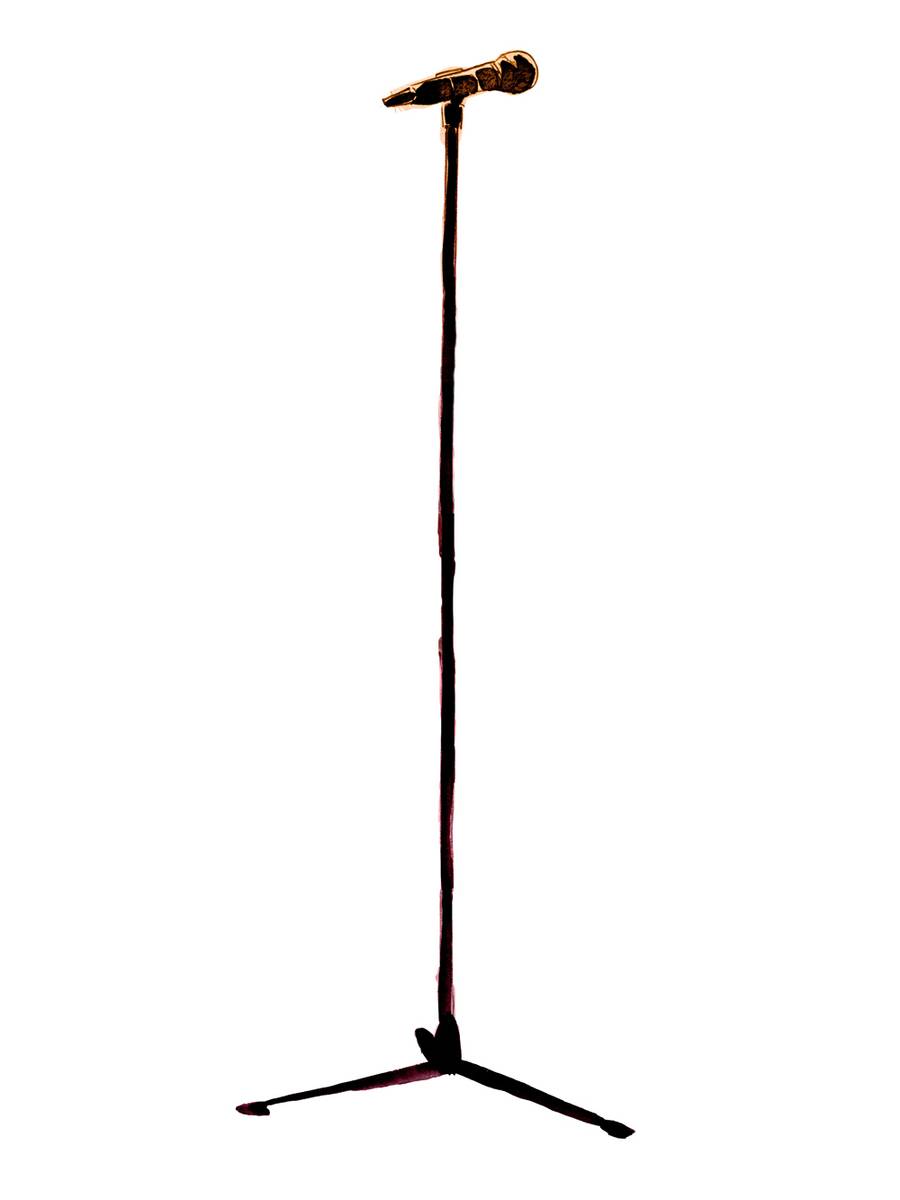 MTV NOW
MTV debuted with the words 'Video Killed The Radio Star', but we now have access to every artist in the world via our ever-so intelligent phones. Ironically, mobiles have killed the video shows. Unplugged still serves as a brilliant time capsule, a snapshot to a gentler time, when people sat down to watch TV all at the same time and zeitgeist moments were viewed in unison. MTV is a shadow of its former trendsetting self, but nostalgia means the music powerhouse will always be relevant...