Features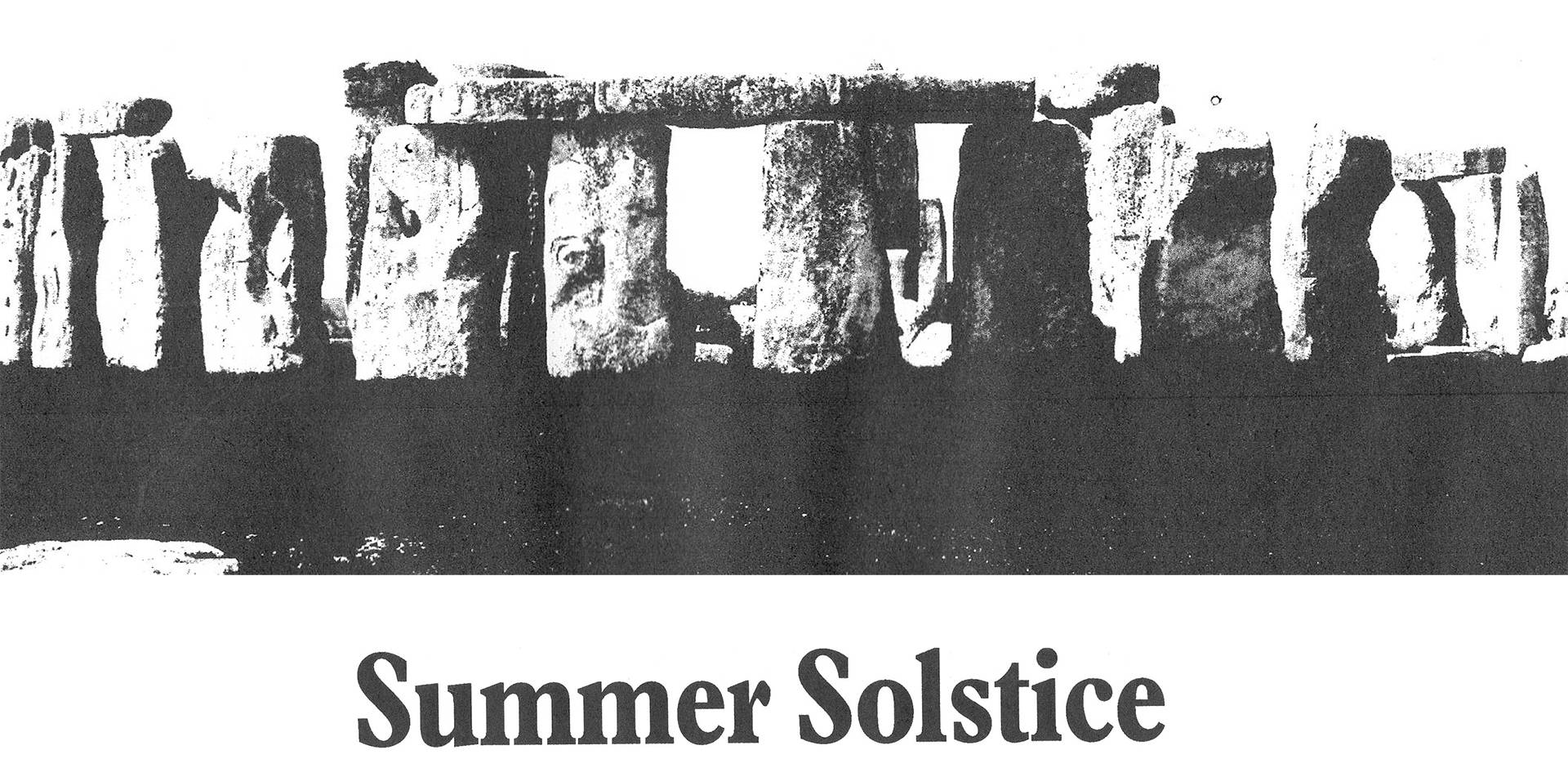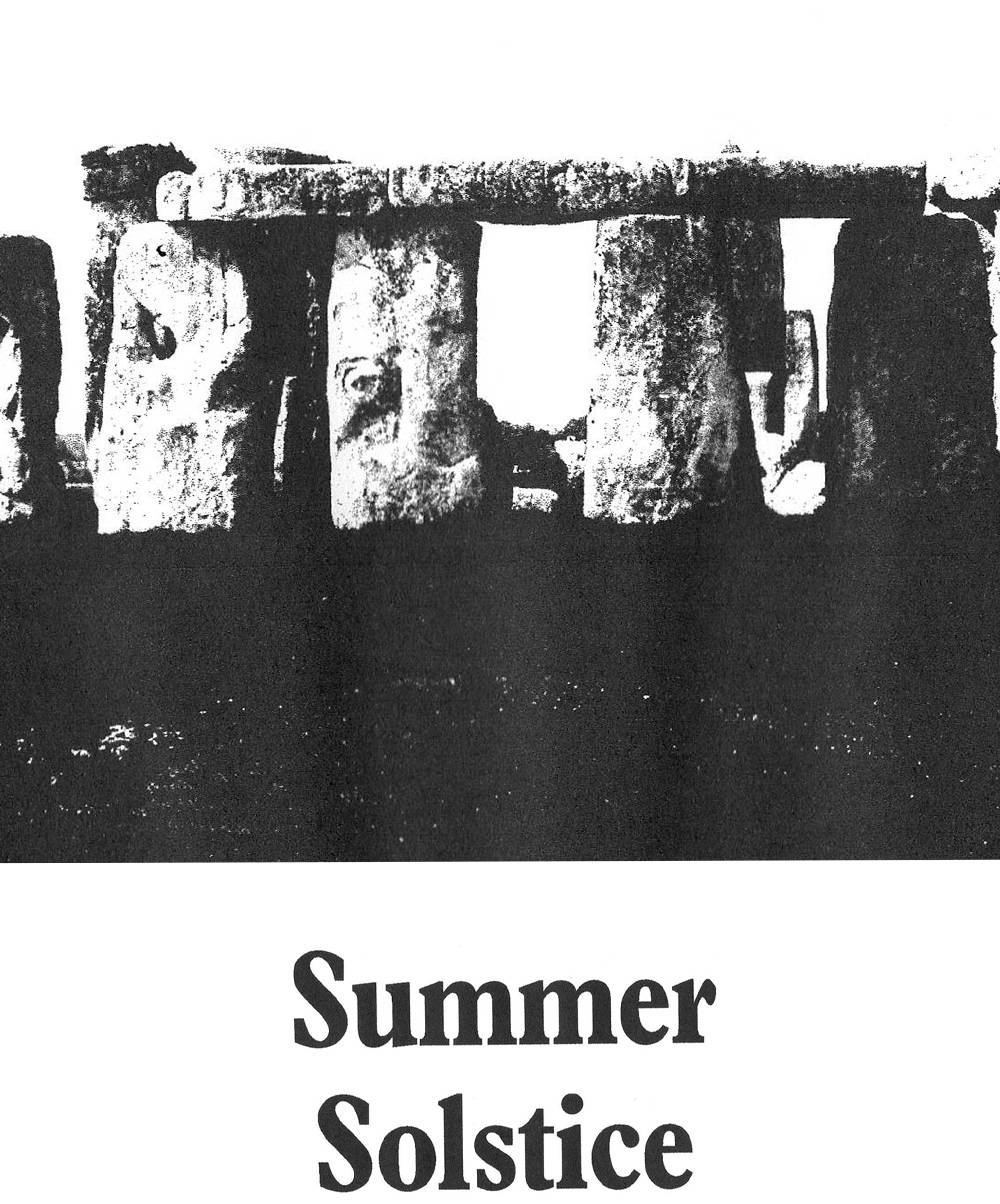 Summer Solstice happens every June. The sun reaches the highest point in the sky, which gives us the longest and brightest day of year. Stonehenge has become synonymous with the celebration of Summer Solstice - each year on the 21st June, the sun rises and hits the centre of the stones and illuminates each rock in the circle. Just as the sun aligns in Stonehenge, we are reminded to celebrate the light within, to grow and evolve. Perfect day to set intention and express gratitude, as we all move into the next phase of the year.
---
---

---

Mama Moon dream up and create everything in Hackney, East London. Every product has a passionate story translated into unique scent profiles - that create special moments or fulfil wishes and visions for your life. Mama Moon take inspiration from ancient traditions, combined with a mystical connection to the moon, sun and universe. In celebration of introducing Mama Moon to the Goodhood Lifestore, we went to Hackney to visit founder Semra Haksever's shop and candle making HQ, to talk all things magic...  
---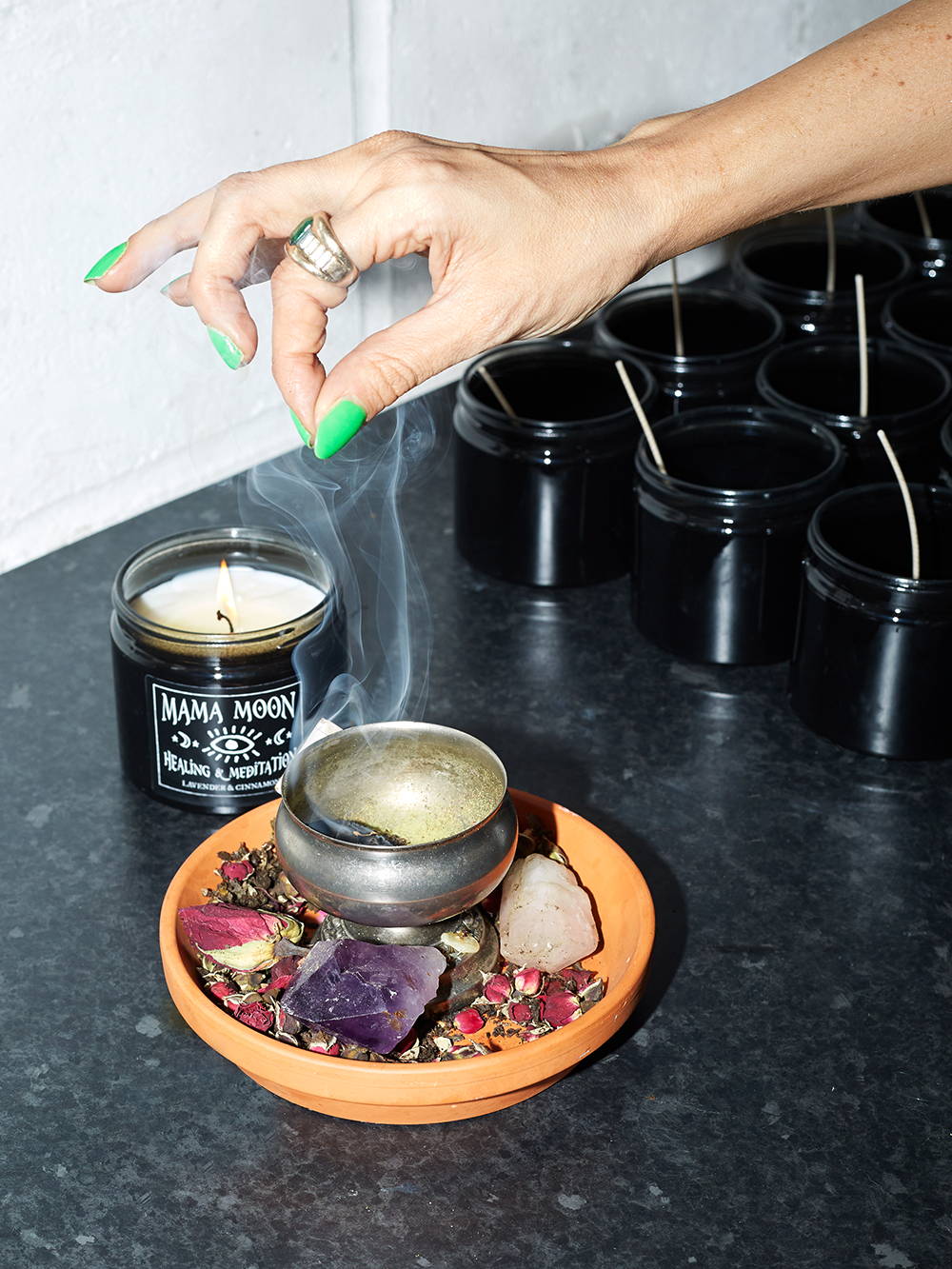 ---
---
---
GOODHOOD: For the people who aren't familiar with Mama Moon, please introduce your brand in three words.
SEMRA HAKSEVER: Magic, manifestations and honouring the moon.
GH: How did Mama Moon come about?
SH: Mama Moon came about with the intention of wanting to create manifesting tools to make magic accessible to everyone. I have been fascinated with all things metaphysical for as long as I can remember and I love how the power of scent can inspire, empower and transform your mood, combined with the mystical belief of sending out scents as offerings to the universe.I had always blended my own oils, herbs and dressed candles for my own personal rituals but had never seen anything which combined the power of scent as a ritual in a candle.
---
GH: Your book, "Everyday Magic: Rituals, Spells and Potions to Live Your Best Life" introduces readers to everyday magic and rituals, and how they can be used as tools to encourage self-love and a fulfilled life. Can you tell us more about this?
SH: I have written my books with the same intention that I had when I created Mama Moon, to make magic accessible to all. I wanted to make a magic book that you could just dive right into and start making spells, similar to a cook-book, as I often feel like there is a crossover with cooking and spell casting. So much about magic and creating rituals is about self care. When you set up a ritual for yourself, you are consciously setting aside time to do something positive for yourself, whilst focusing on a desired outcome, you are taking a leap of faith in the universe, which is empowering in itself.
GH: You describe yourself as an 'eclectic witch'. What does it mean to be a witch in 2021?
SH: Being a witch in 2021 means stepping into your power and being a badass, honouring energetic frequencies and recognising you have the power to shift energy. it is about saying fuck you to the patriarchy and celebrating nature every single day!
---

---
---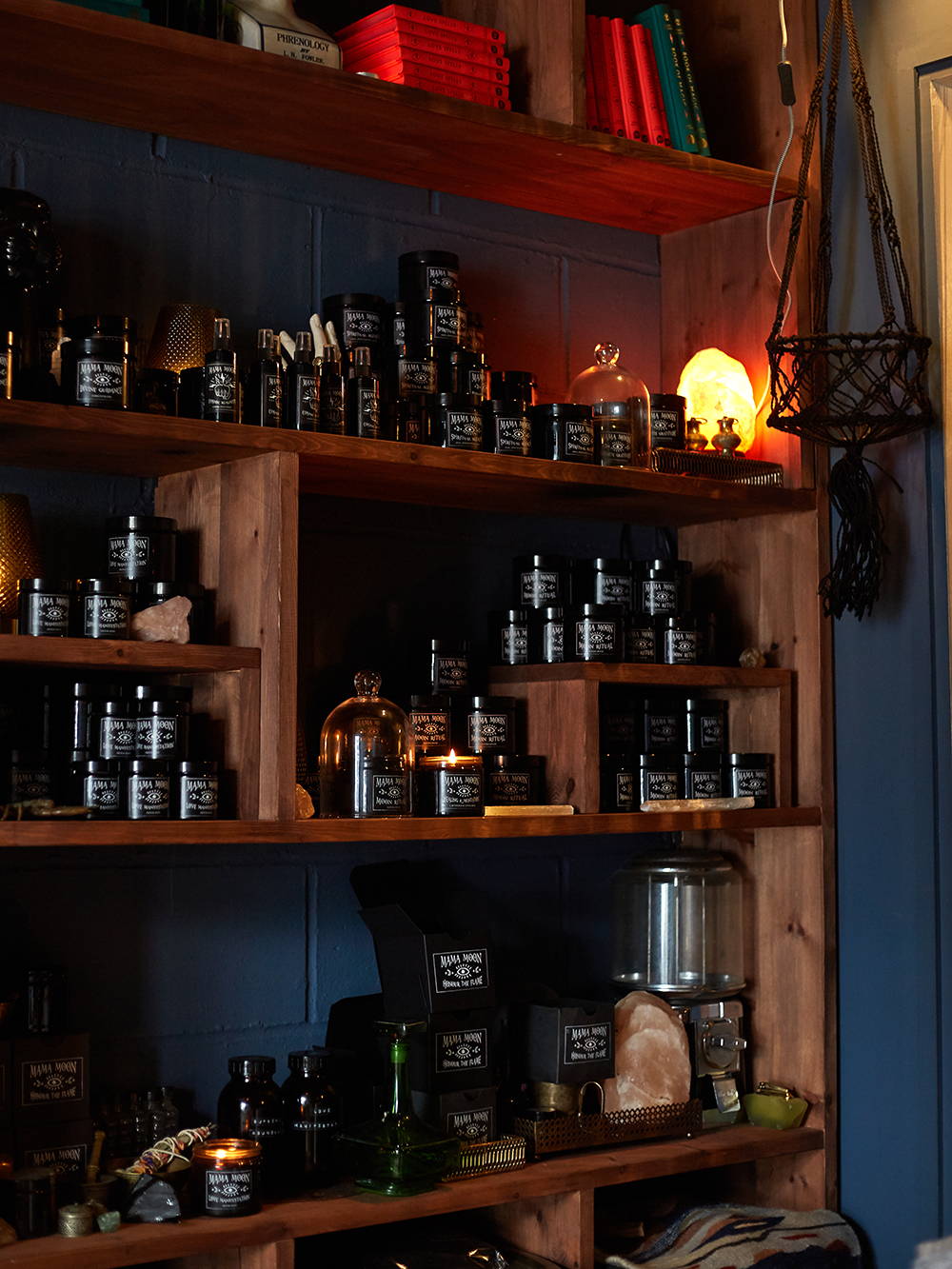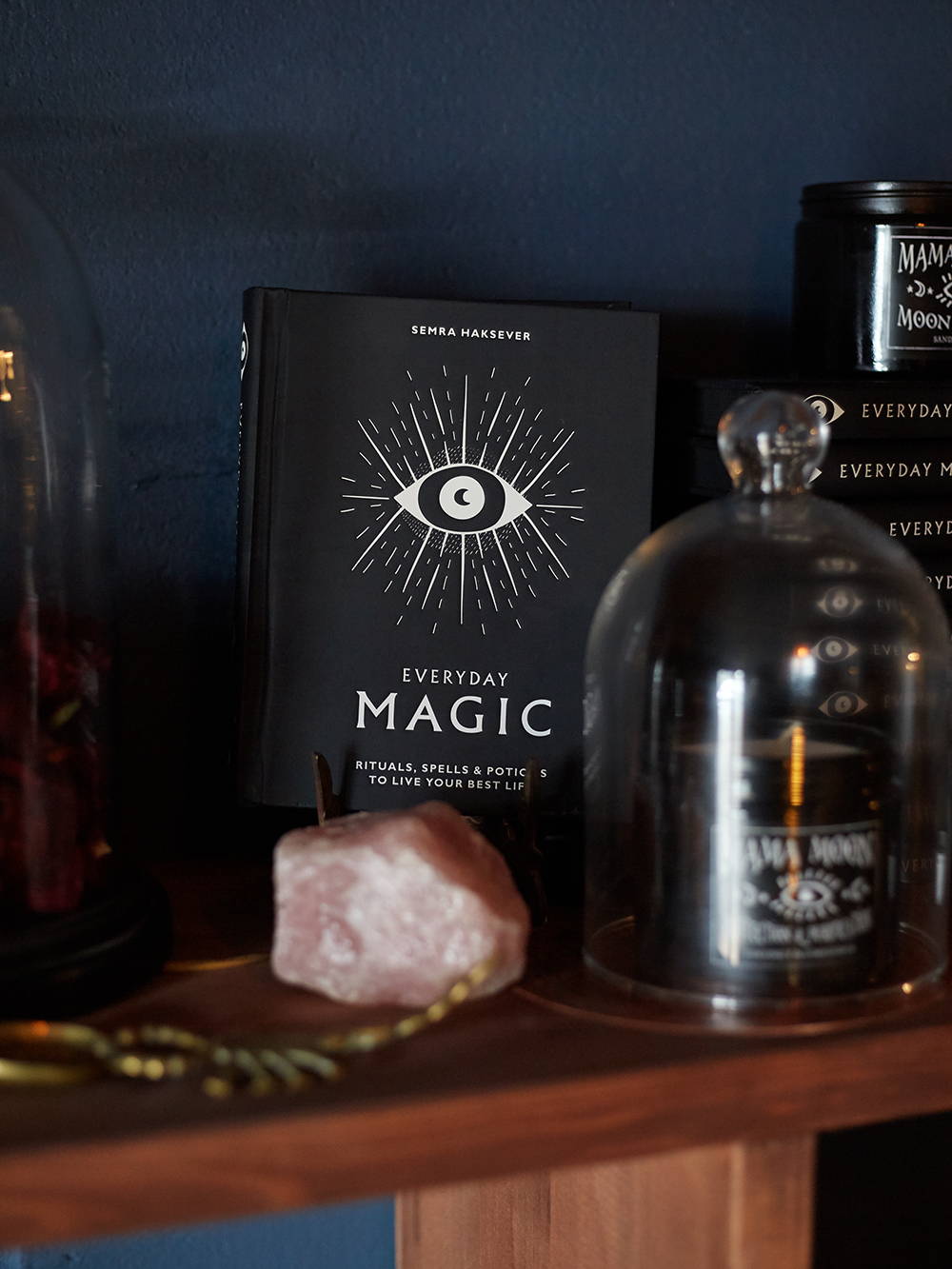 ---
---
GH: All of your candles are hand-poured within a protective circle. Can you talk us through this?
SH: I like to set the scene when I make candles, creating the right energy in my workshop and my mind before I make them is vital. I usually burn some purifying herbs and cleanse my workshop, I ring my ritual bell and call in my spirit guides, I ask them to bring protection and good vibes to everything I am making. While I am stirring and pouring I am always acknowledging that I am creating magical tools that will be used to either assist people with their manifestations or to simply be used to lift vibrations. I am always honoured to think that they will be lit in peoples homes and sacred spaces and want the energy I put into them to be of the best frequency possible, so I usually have an empowering podcast on (usually Oprah!) or some house or disco on to keep the vibrations high. Once the candles are poured, I bless them with a herbal incense that is relevant to the spell. My assistants also bless their hands and take a moment to connect with them before labelling them too.
GH: Have you ever made products that have never made it onto the shop floor?
SH: Oh soooo many! … I feel like the spells I put out there always seem to have some kind of connection to what is either going on in my own life or in the world and sometimes certain products lose their relevance. That has happened quite a lot over through the pandemic.
---

---
---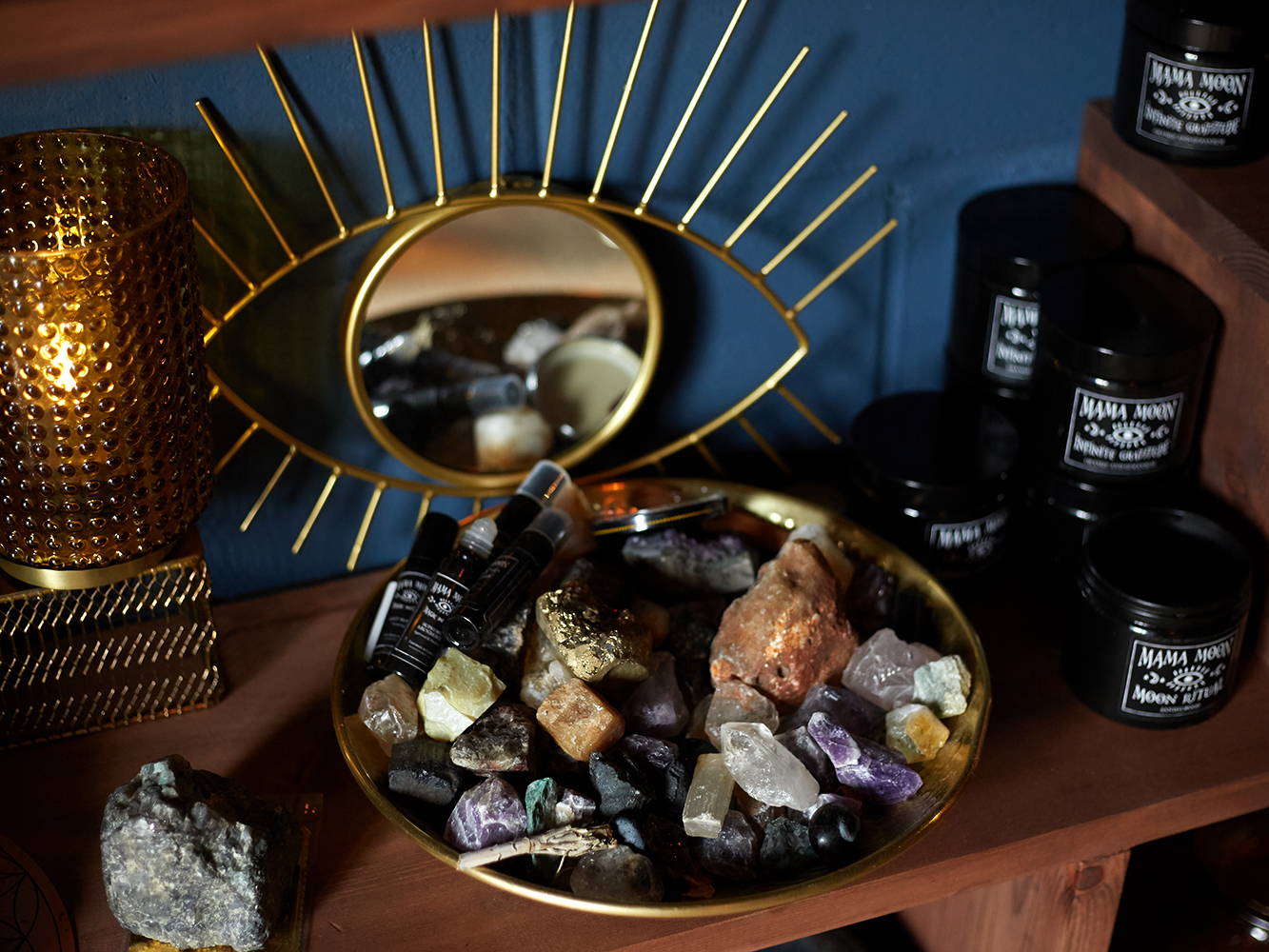 ---
---
GH: For anyone who doesn't know, what is the summer solstice and why is it important?
SH: Summer solstice is the day when the sun is at its most powerful. It marks the longest day of the year. Up until this point many of us have been hibernating and looking inwards, the summer solstice invites us to soak up the sun's blessings, feel energised, awake and inspired. Sun energy brings abundance, it is the perfect time to set intentions and plant seeds for the year ahead. Solstices and equinoxes are always great times to observe the pure beauty of nature, allow yourself to be reminded that just as the seasons change, so do we.
GH: What are you doing to celebrate?
SH: I will be going to Stone-Henge to watch the sun rise.
---
---
---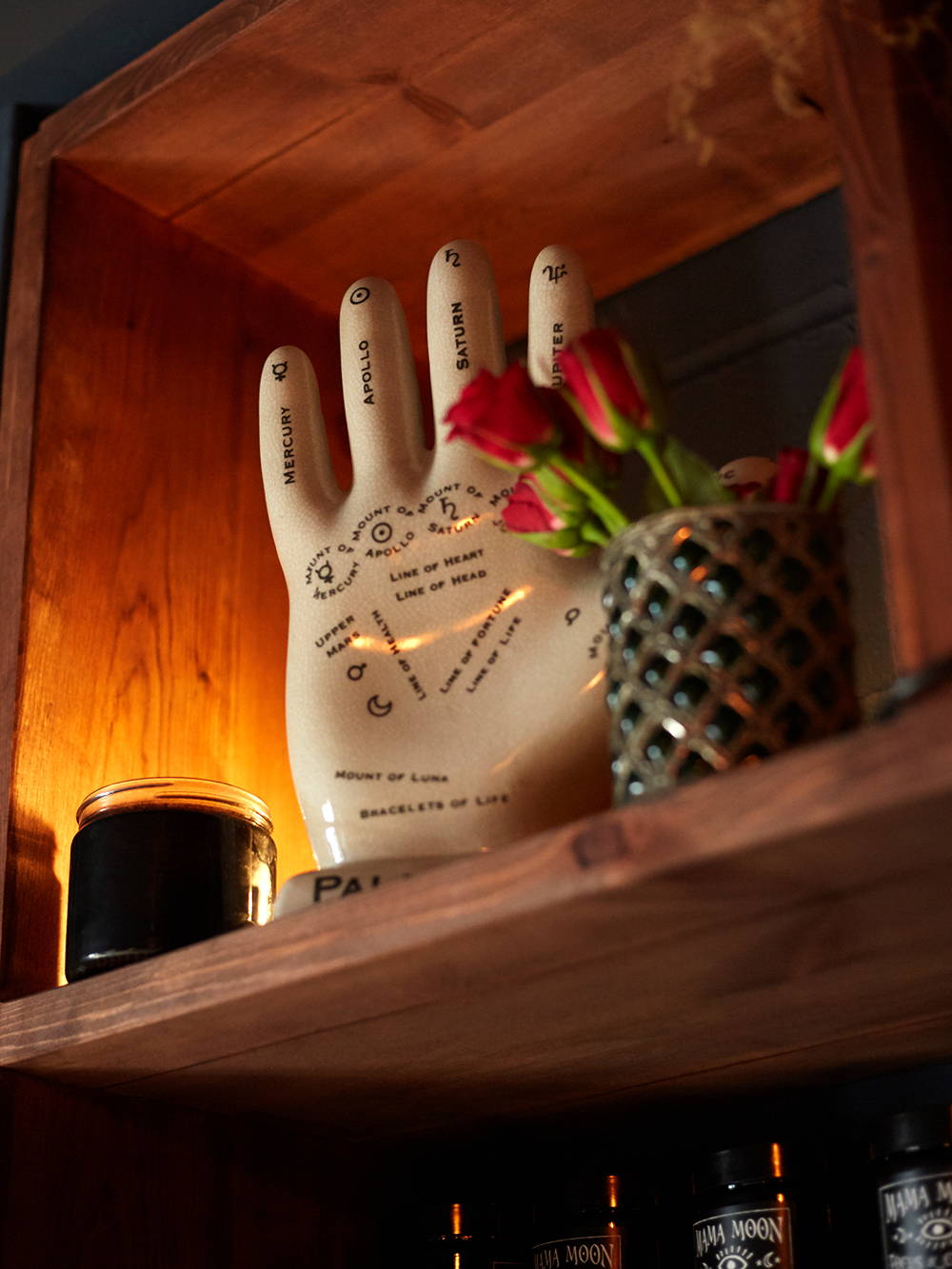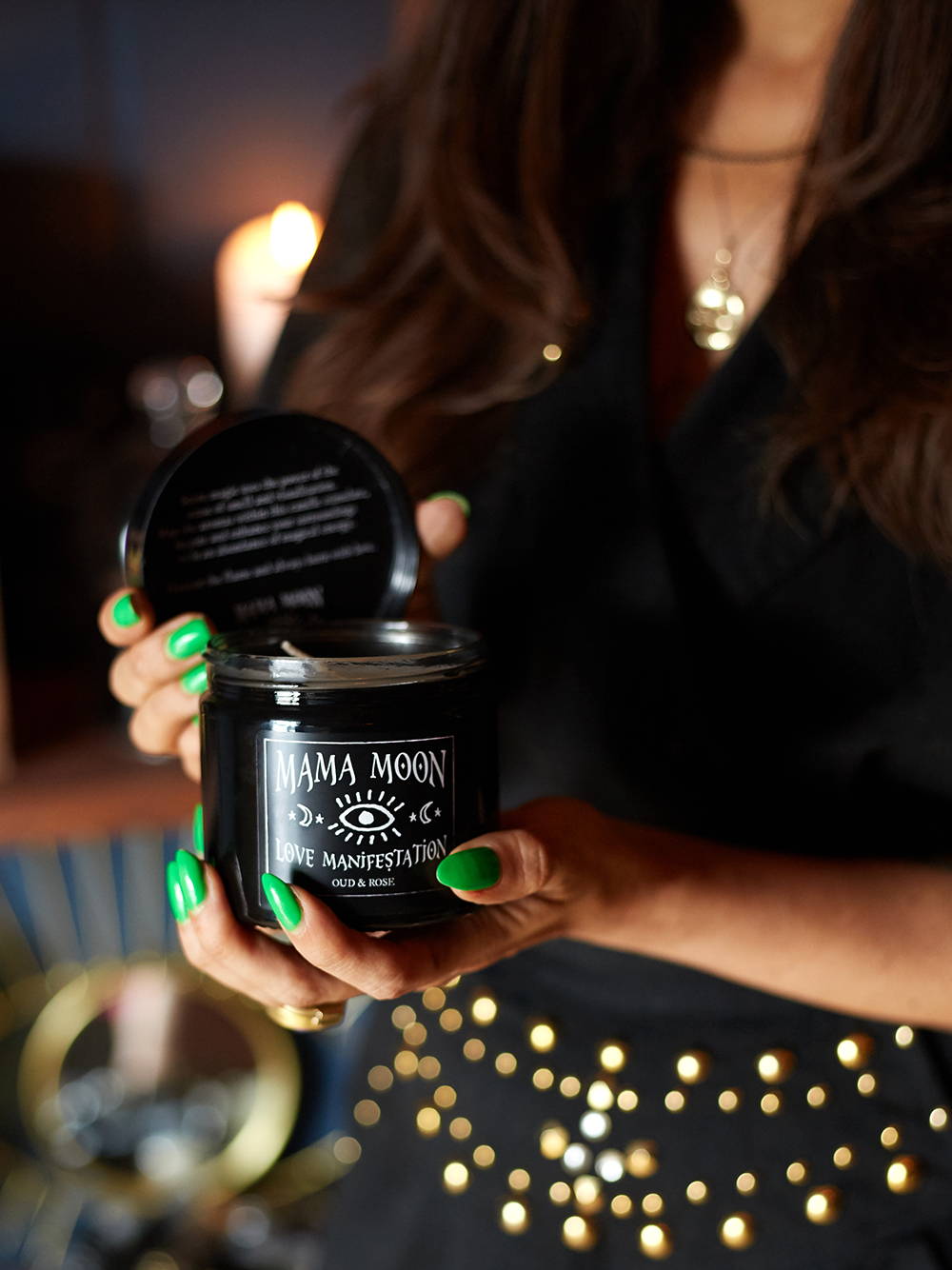 ---
---
---
---
---
---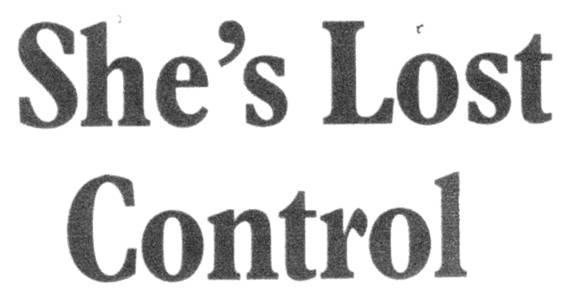 She's Lost Control, was created in 2014 to modernise the arena of spirituality, with a focus on accessibility and honesty. Today this focus continues but is underpinned by a commitment to source minerals and materials responsibly – to champion positive change through the spiritual community, from miner to meditator.
---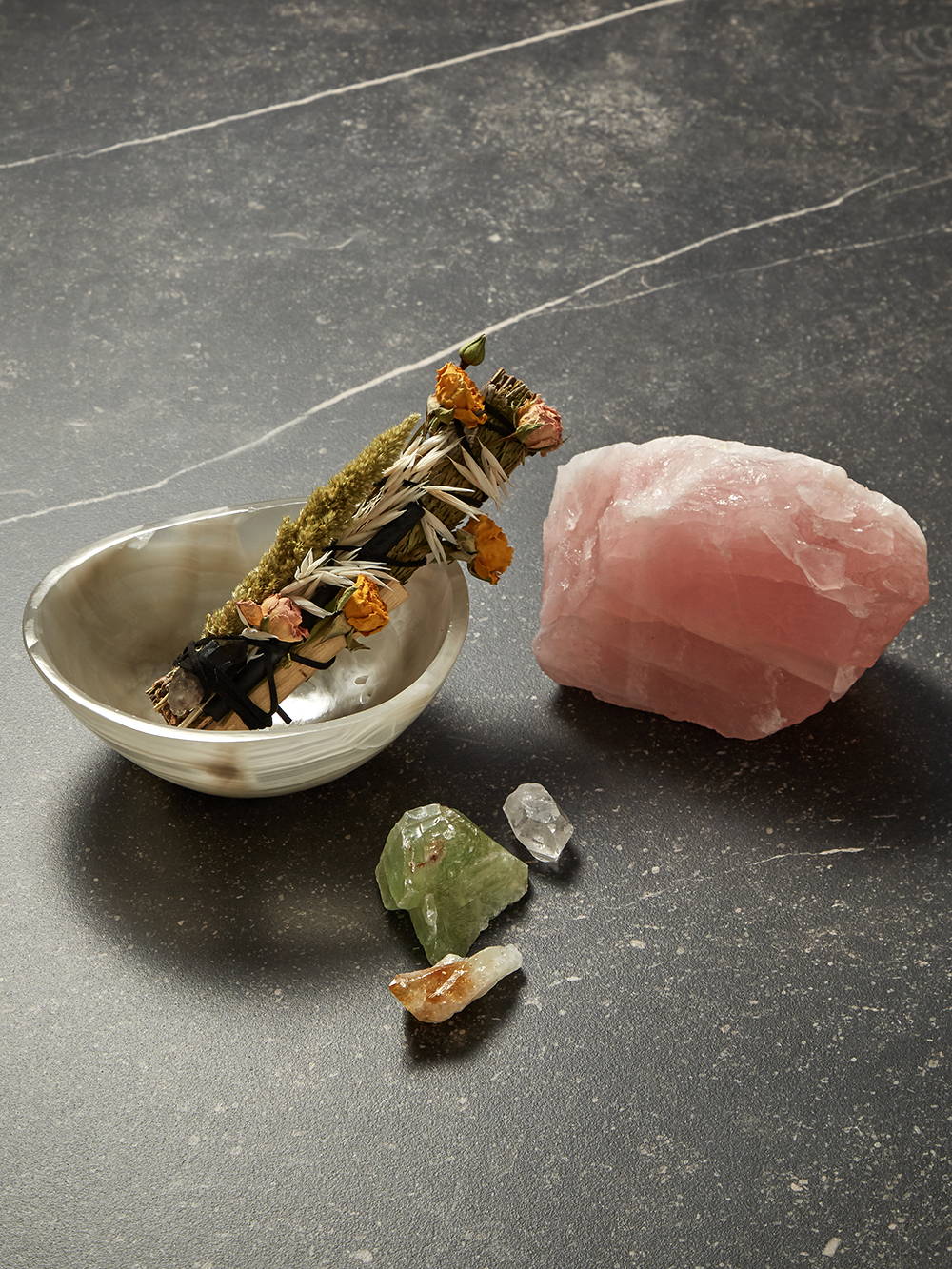 ---
---
---
Back in 2014, Jill Urwin and Cheryl Eltringham decided to leave their jobs in fashion to launch a brand with meaning and purpose. She's Lost Control was born - bringing together fashion and 'now' age consciousness with wellness and lifestyle goods, including crystals, jewellery and potions.
Luck is a concept - if you believe, you achieve. Check out their line of ethically-sourced crystals and delectable gift sets, promoting clarity, success and good vibes - something we could all use after the year we've all had.
---
---
---
---
---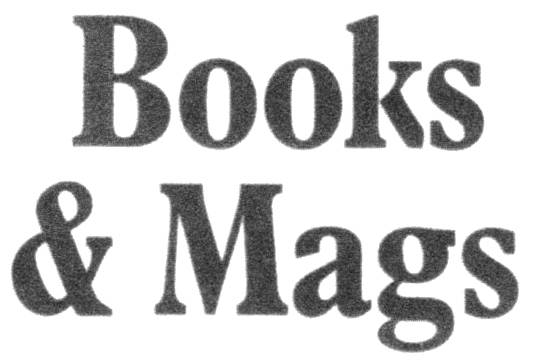 New focus and grounding can come in many ways throughout Summer Solstice. Create some space and time to explore new holistic avenues and educational explorations as the year moves into its second phase, with fully stocked book and zine titles.
---
---
---
---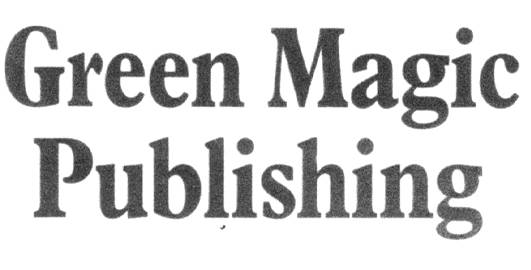 Founded in South West England in 1997, Green Magic Publishing are independent through and through. Actively expanding their range, looking for new titles and new authors to support, the publishing house offers up a range of literature from zines on nature and earth cycles, to hardback books on witchcraft.
---
---
---
---
---
---


Established in Glastonbury in 1990, Pandimensional Publishing offers distinctive and unique publications, booklets, books and posters created to encourage a deeper understanding of the natural spiritual traditions of Britain and beyond. Our new products include a Moon Planting Manual, the ultimate guide to gardening throughout the lunar cycle, and a Moon Calendar, which includes reminders of spiritual celebrations like lunar cycles and zodiac entry times.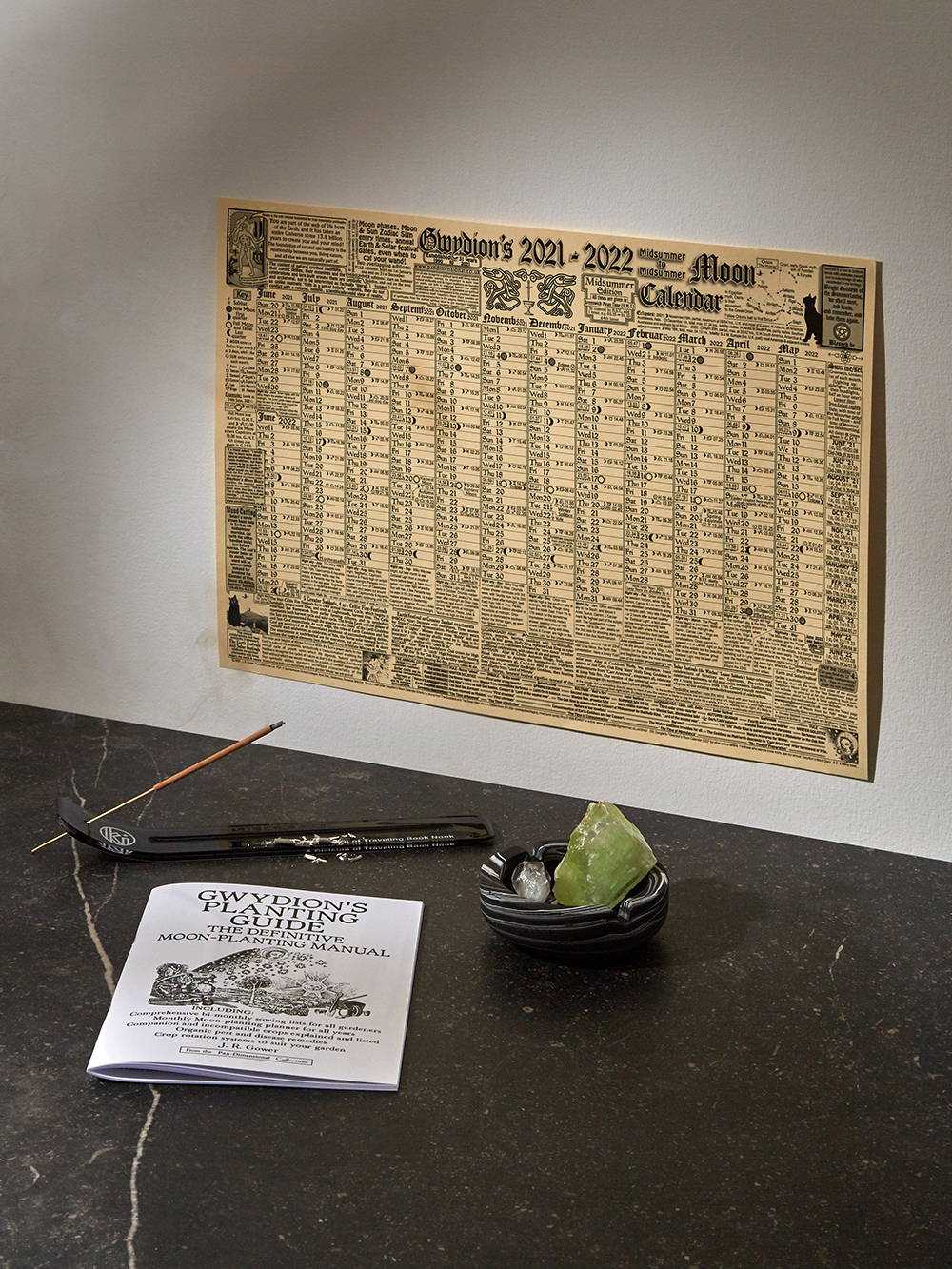 ---
---
---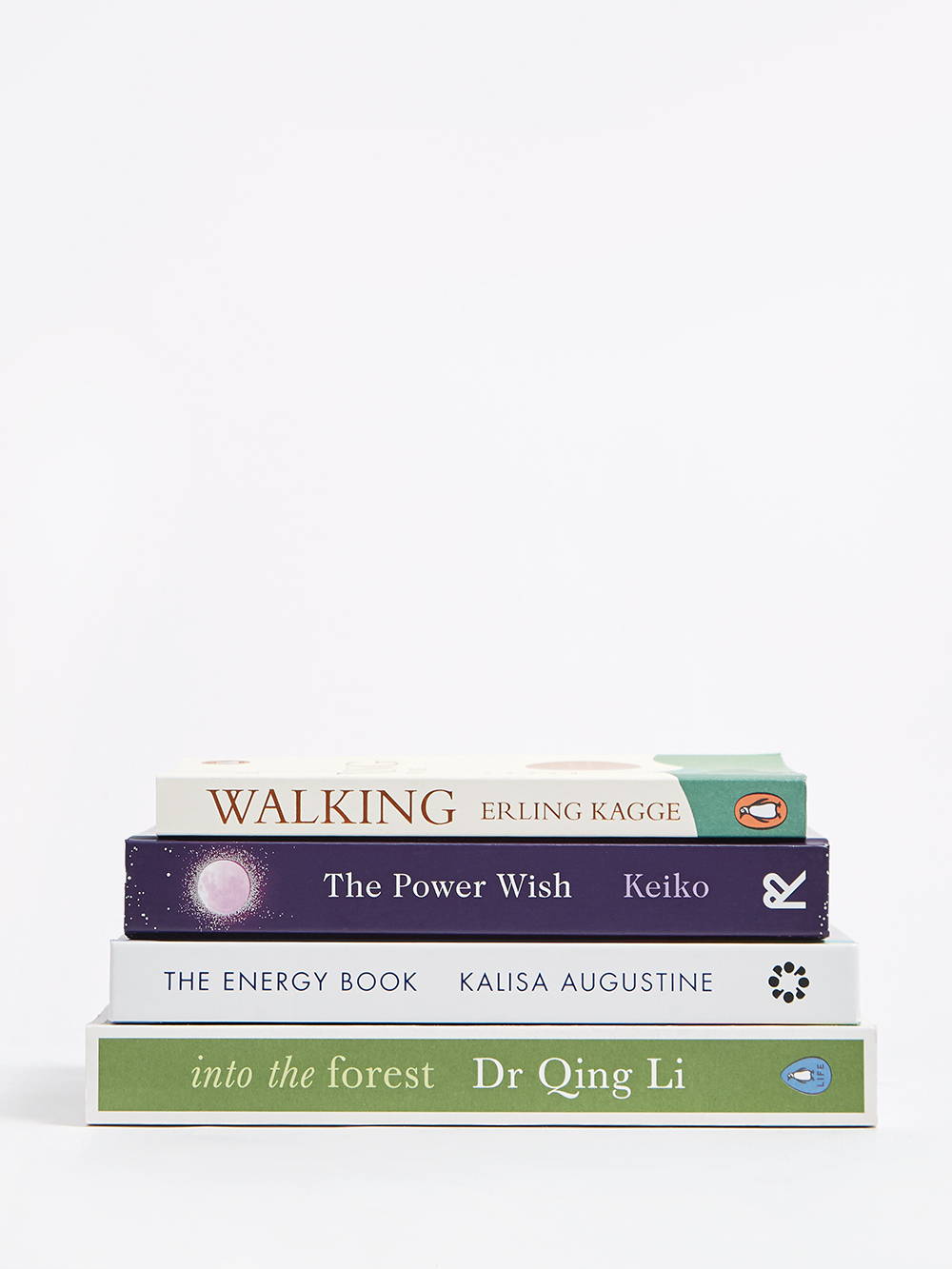 ---
---
---
New to Goodhood: Penguin Books. In celebration of Summer Solstice, we're investing in our minds. Literature from Dr Qing Li, Erling Kagge, Kalisa Augustine, Keiko and more, are our latest additions to our Lifestore. Read up on Japanese moon astrology in The Power Wish, a guide to attracting success and realising your dreams by harnessing the energy of the moon throughout the stages of the lunar cycle. Or maximise your personal power using techniques old and new, including crystal healing, meditation and sound healing with Kalisa Augustine's Energy Book.
---
---
---
---


---