Features
Seetal Solanki is the founder of Ma-tt-er, a London-based material research consultancy, which aims to communicate best practices for using and reusing materials. Seetal recently launched her book, Why Materials Matter - a thought-provoking discussion as to how materials and their usage will dictate our future. With sustainability in mind, Iconic footwear brand Converse recently launched their renewed denim campaign - an initiative to update classic styles with up-cycled denim. To coincide with this, we took a trip to London's First Mile, a recycling plant, to speak to material conservationist Seetal about her consultancy and continued fight for sustainability.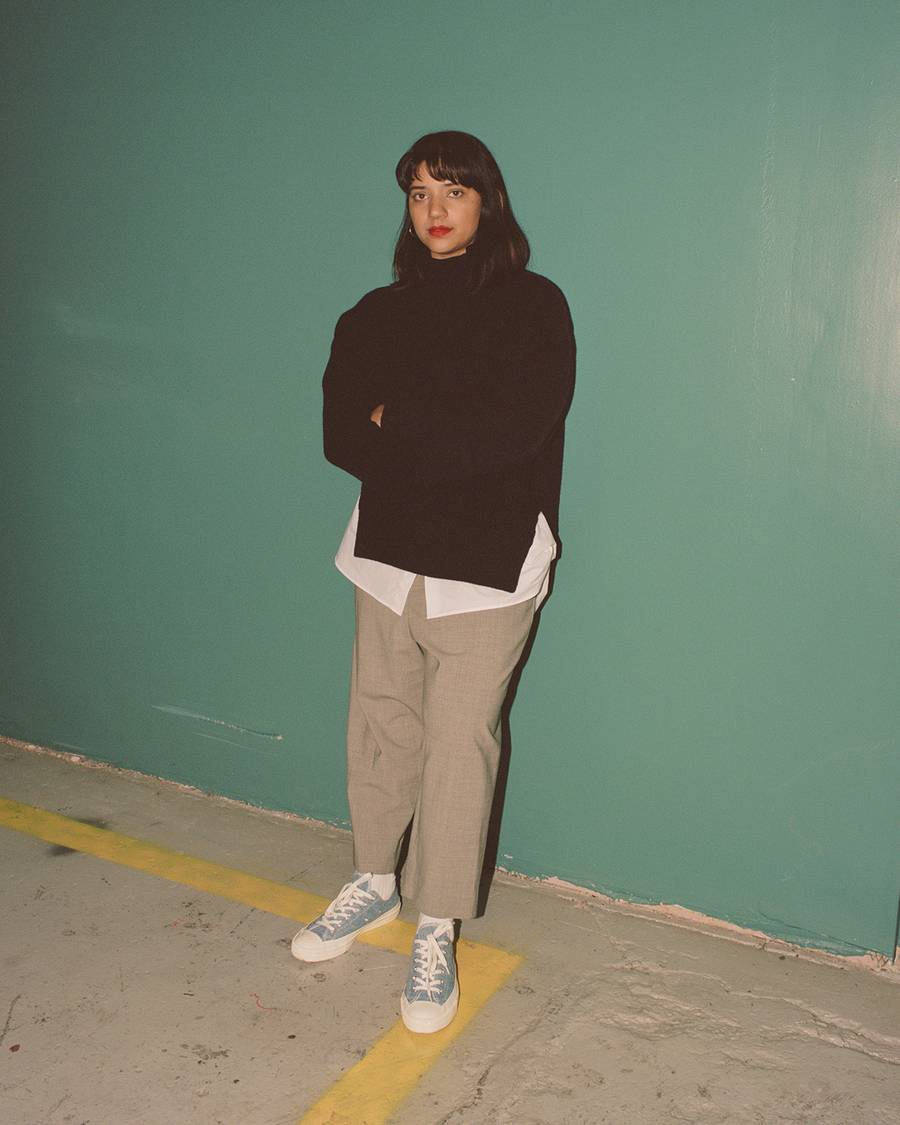 Tell us more about yourself and how the Ma-tt-er consultancy came to fruition?
My life before Ma-tt-er was a varied 12-year career working across fashion (Alexander McQueen, McQ, Hussein Chalayan, Levis, Études Studio, sportswear (Nike and Puma), architecture + lighting (UVA), automotive (Nissan) and this to name a few. It's been a journey to say the least. With this range of experience, I was working with design, production, software engineers, sound engineers, architects, womenswear, menswear, kidswear, accessories, footwear, researchers, scientists and then some.
Hindsight has been a wonderful thing and it was very clear that materials were the main component which connected everything together for me. You see we are never without materials and there was a real lack of understanding of what materials are and the potential of them, we just haven't been using them properly.
That age-old question, 'what do you do'? I would say I'm a textile designer and the immediate response would be: 'can you make me a dress or a cushion?' Well, I can do that but I could also make a textile that could potentially power your home too.
Ma-tt-er was really born out of frustration. The lack of understanding combined with a lack of belonging and also having experienced a sheer amount of waste that occurred in all of the industries I was working in, mainly due to the fact that materials were implemented far too late in the creative process.
I wanted Ma-tt-er to not only create a space for materials and material designers to be understood but for people to understand the value they possess. Materials have previously existed in academia and the sciences but Ma-tt-er makes the complex more accessible and relatable; making materials more widely understood as everybody works with a material whether they know it or not.
So there we have the Ma-tt-er School, Ma-tt-er Consultancy and the Ma-tt-er Studio whereby we implement ways of applying materials in a more responsible way. Materials have the potential to create a positive social, environmental, political and economical impact.
What's your background in and what sparked your interest in materials?

I trained as a textile designer throughout my GCSE, A-Levels, BA Multi-Media, Textiles and finally my MA in Textile Futures at Central Saint Martins. Having this background in textiles meant that I had a solid foundation of how materials are constructed and also understanding the entire process of making a material from scratch. Before my BA in Multi-Media textiles, I was studying Jewellery and Silversmithing. I learnt a variety of other materials than fabric in a more 3 dimensional way which I then applied into textiles by using wood and metals and fabric techniques together. My MA widened my options to what was possible beyond fashion and interiors by learning coding, programming, animation, film making and storytelling.
What drives you and what sort of projects are you currently working on?
What I do isn't really a job in the traditional sense I feel like it's a mission I'm on and this change of purpose is what drives me more than anything. You see Ma-tt-er is built on a set of values not series of products. Products might be part of the outcome but it's not what drives me. Each project begins with education/awareness so that there is an understanding of what materials can offer.
We're working with Silo a zero-waste restaurant opening up in London very soon. Their menu, ingredients and processes have really influenced the way in which we are sourcing the materials, applying them and also creating a materials strategy for the space. 50% of the menu is plant-based, 25% is dairy and the other 25% is omnivore, so this is how the materials are being applied into the space. It's super exciting and (I) can't wait to see it in action.
We're also working with Potato Head in Bali, where they're opening up a second hotel in Bali which is designed by OMA. The interior and public spaces of the hotel are designed using local materials and waste materials that exist on the island. Together with craftspeople and designers such as Max Lamb, Faye Toogood and us. This combination of knowledge and skills exchange has been the most rewarding part as we are almost creating a new language of materials for the hotel and mapping the materials on the island too.
"I WANTED MA-TT-ER TO NOT ONLY CREATE A SPACE FOR MATERIALS AND MATERIAL DESIGNERS TO BE UNDERSTOOD BUT FOR PEOPLE TO UNDERSTAND THE VALUE THEY POSSESS."
This will hopefully inspire and demonstrate to the younger generation that crafts and materials are still to be desired and are an untapped resource for them to perhaps adopt and create new economies for themselves to take further.
Then we're working on an exhibition and talks programme for Dutch Design Week, an exhibition display for Oslo Architecture Triennale happening next month. We're working with Ace & Tate and H&M on delivering a series of workshops around materials and responsibility. There is a lot of buzz in the studio right now.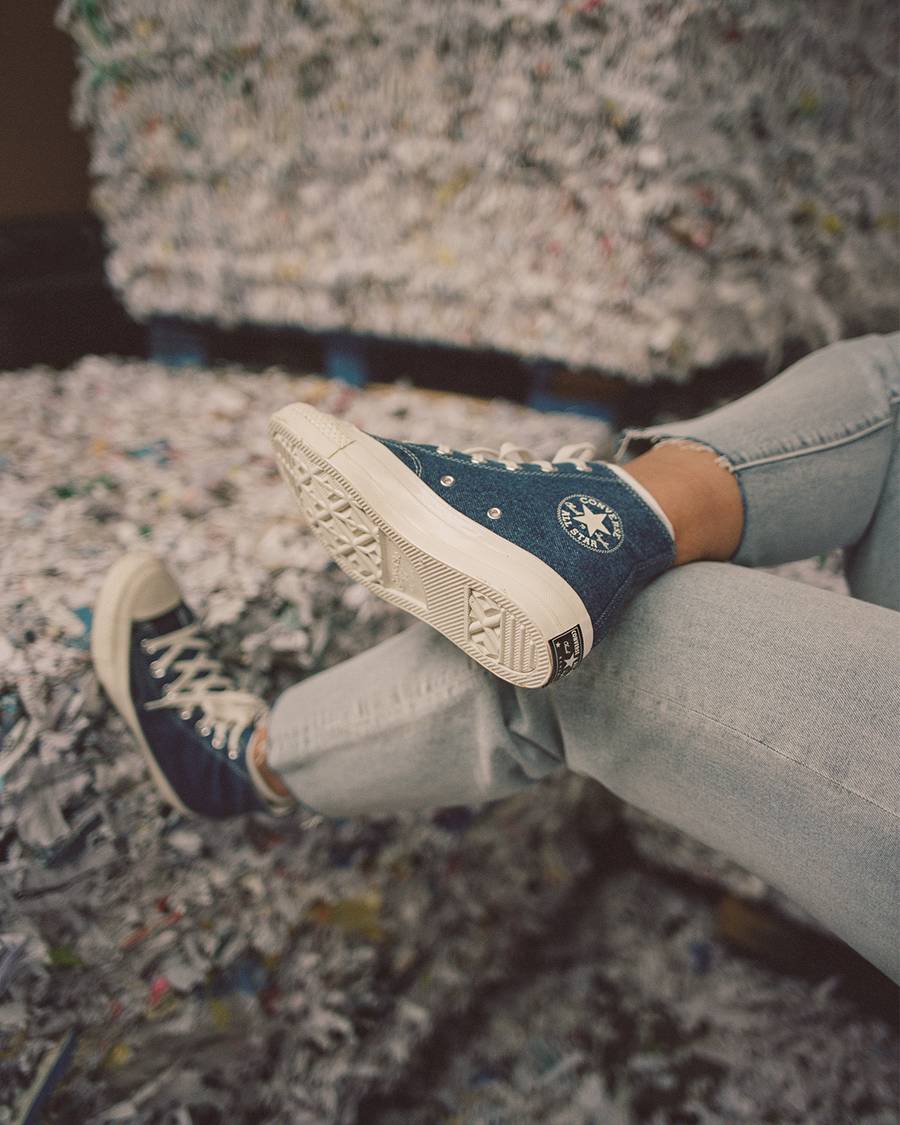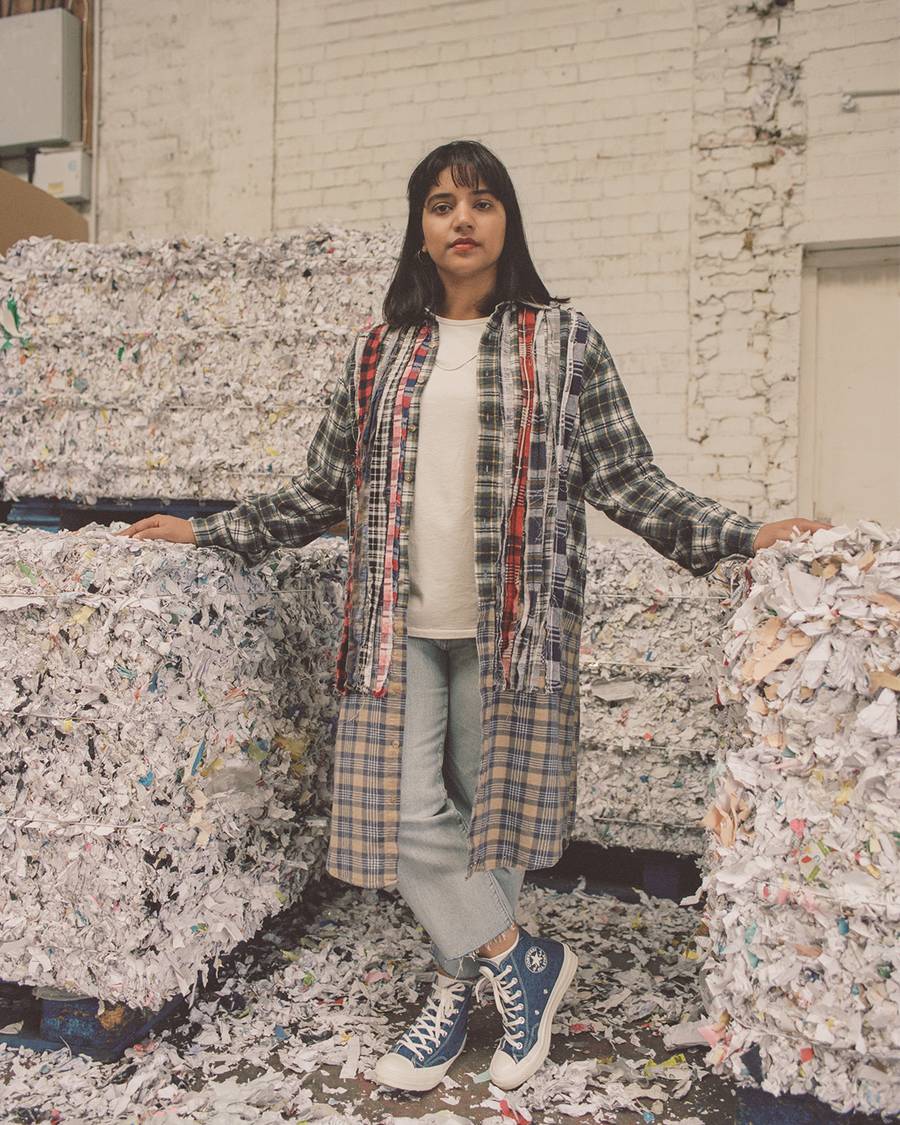 What are your thoughts on plastic? It was a hugely revolutionary material, how did we let it get to this point?
I mean this material changed the game. It's an incredibly versatile material that can offer so many solutions to our consumer needs. But it's just not being used in the right way. Plastics are so durable and some can be recycled infinitely. A lot of the plastics that are being produced are being applied into single-use products and that's why it's loading up our landfills and polluting our waters.
Plastic is such a revolutionary material but it was put into such mass production. It was trying to be a universal material, that would solve so many of our consumer needs. Well, in my opinion, there is no such thing as a universal material. Plastic was most definitely treated as a universal material and that's one of the reasons why we are in this mess.
Now people can visibly see the effects that plastics are having on our planet, which means that they are now changing their behaviours around their use of the material which is impacting so much positive change around the way it's being produced and applied.
"PEOPLE CAN VISIBLY SEE THE EFFECTS THAT PLASTICS ARE HAVING ON OUR PLANET."
Goodhood are putting more sustainable practices in place, such as switching out our non-recyclable packaging for more eco-friendly alternatives, what advice would you give to companies looking for more sustainable options?
Get in contact with us, haha. No joke! But what we do is begin with understanding what materials the brand/company already is working with and how they can harness those to their full potential. Then we look at adding in alternative materials and processes into the mix, which ultimately leads to changing the systems by which the product is made/manufactured - the immediate, near and far futures. What we do is more of a guidance than a telling off. It empowers and enables a shift towards a more positive and responsible future.
A lot of brands and companies feel so overwhelmed with the thought of tackling climate change by employing more sustainable methods. It can't happen overnight and there is not a one size fits all solution here, every brand is unique and every brand has different needs at different scales. There is a lot of blaming and shaming happening within the media and this can hinder people's efforts in taking steps to become more responsible. If a company admits that they're not a sustainable company, but they are taking steps towards making more responsible choices in their practice, then that should be commended, especially if it's genuine.
Sharing this knowledge with your audience can do wonders, which can bring a sense of trust and also a new audience. The language used around sustainability is something that also needs to shift. For example, I don't use the word sustainable or sustainability, as it doesn't feel like the individual can do something about it and it somehow feels too far removed from us and it's someone else's problem. So I use the words responsible and responsibility; that feels like we can actually enact some sort of change by taking responsibility for our actions, choices and decision making.
Why do you think it's important that the fashion industry, particularly denim, becomes more conscious about sustainable methods of practice?
There is just so much being produced and discarded and this is done at such a rate that even some charities can't keep up with the amount of clothing being donated. Textiles and fashion are considered to be the second-largest polluting industry in the world after oil, and therefore has a direct impact on the environment. The wastewater and chemicals used in the production of textiles for fashion needs to change.
Denim is a great example as it's such a staple material that we often overlook how much reverence it holds across a lot of countries and cultures. So much water and chemicals are used to create this very humble and noble material that reusing it means there is a reduction in producing new amounts of this material.
Reduction is one method that needs to be employed within the fashion industry, and it's something that is being addressed with this new policy called the Environmental Audit Committee. So many brilliant people are behind this and one of the outcomes was to place a 1p tax on any new garment created, much like the 5p tax on plastic bags in supermarkets except this tax would be paid by the designer or fashion house , not the customers. It's been put on hold as the drama of Brexit is more of a priority right now for parliament, not so much the environment!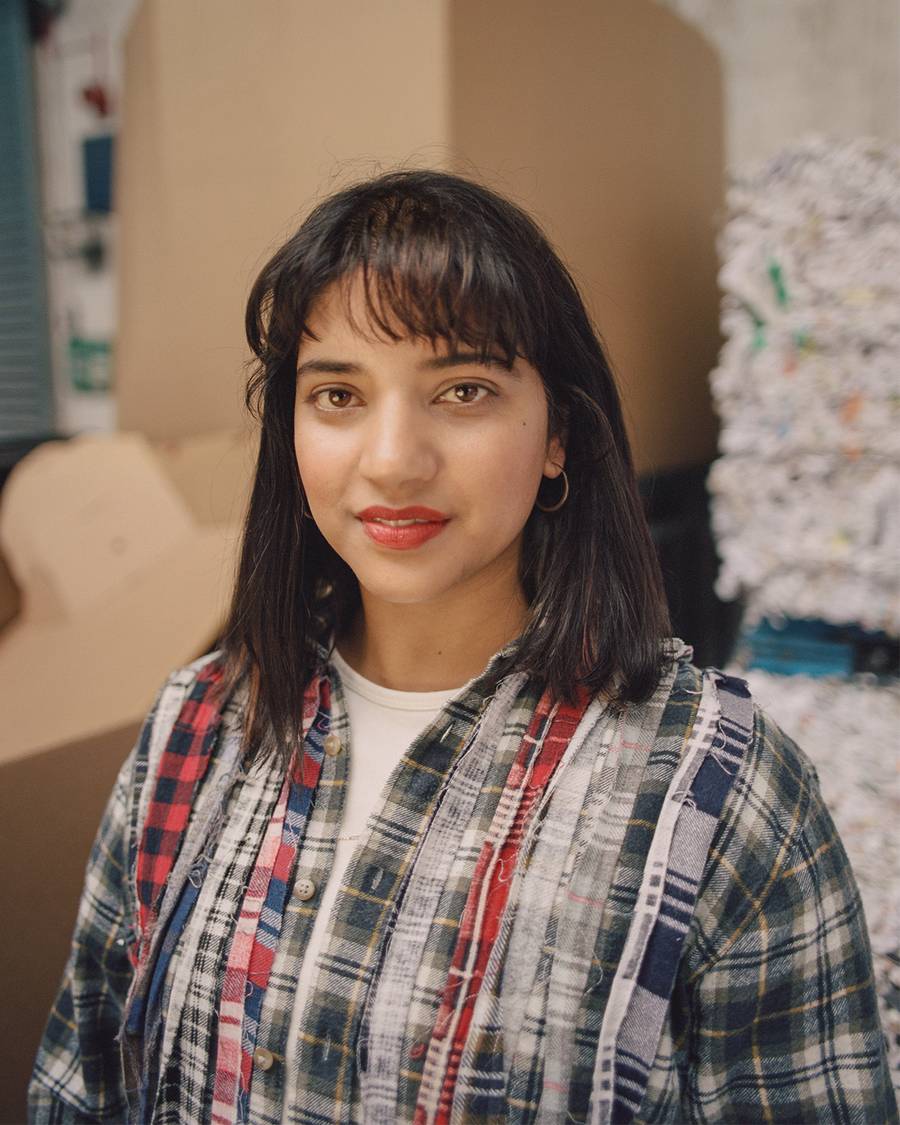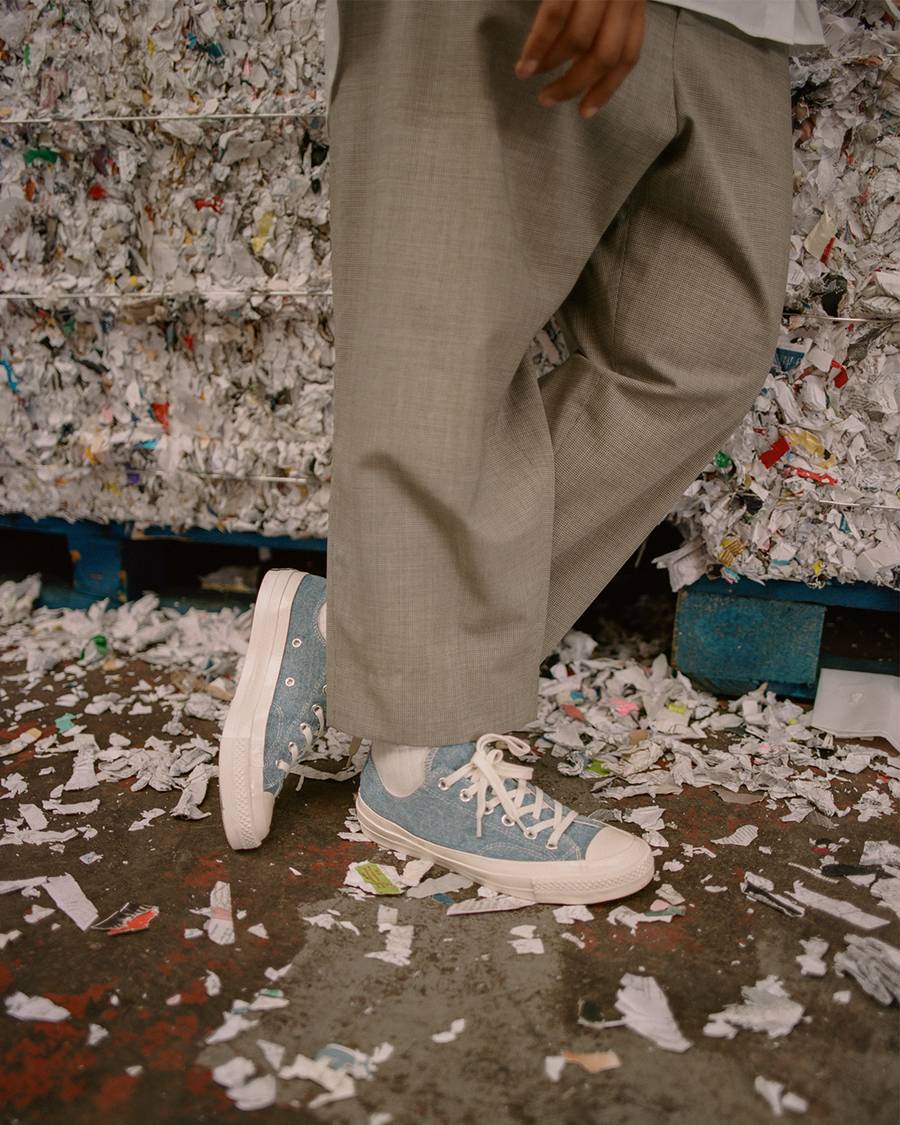 At Goodhood we're committed to working with brands like Converse who are taking steps towards becoming more sustainable. Are there any sustainable brands or items you can recommend?
I don't think that there are any sustainable brands out there. It's a big statement to claim that you're a sustainable brand, as then you have to consider transportation, distribution, the energy/fuel being used to transport the product, warehousing/storage - the list goes on, especially if it's a global brand.
There is so much to be said about making efforts by implementing more sustainable methods and materials into the product. It's so much better when a brand admits this and therefore there is a trust in that openness.
However, I believe there are sustainable systems. These systems are what brands can adopt in order to produce more responsibly so there is a clear method in their production, making and manufacturing. Whether that be for durability, designing for disassembly (modular), circularity or working with mono-materials is also a great approach.
Anouk Beckers is someone that is creating a collection using wrapping and tying rather than using any hardware in her clothing which means it can be reused or recycled way easier.
Kiko Kostadinov's reworked collection of Stussy pieces was a great example of bringing new life to something that was from a bygone era.
Story mfg, Bethany Williams, Phoebe English and Helen Kirkum, to name a few more.
How important is it that big brands such as

Converse

are using recycled or more sustainable materials?
They're changing the narrative around sustainability, this is a great step towards changing people's behaviours around it and ultimately the system of manufacturing, sourcing and production. The following that brands have is huge and that is influential in changing people's mindsets and behaviours around making more responsible choices with what they wear and what they consume.
Converse has had to reconfigure their supply chain for their Renew collection. Their 'raw' material has already been created, it's about seeing where and how this can be transformed for another purpose. Footwear is such an exciting place for a lot of these shifts in mindsets, as it's working with a smaller surface area to begin with, so using surplus materials means it can still look aesthetically pleasing too.
Having both aesthetics and sustainability working in harmony with each (other) means that there is no compromise on either of those areas. This is something that I feel Converse have achieved so brilliantly. The shoe still looks like a Converse shoe and what's even better is that when you discover it's made from up-cycled denim offcuts or even recycled plastic with the previous collection, I mean they've taken it to another level. The surprise element is one of the best feelings I have when working with materials as we like to almost deceive people into creating familiar forms from these unfamiliar materials so that people can relate to it, but still feel curious about what it's made of.
"HAVING BOTH AESTHETICS AND SUSTAINABILITY WORKING IN HARMONY WITH EACH OTHER MEANS THAT THERE IS NO COMPROMISE ON EITHER OF THOSE AREAS."
First Mile have a great initiative in London, is there anyone else people should know about in London that are doing similar programmes?
Traid is a great place for clothes and textiles to have a second life. A lot of sorting needs to be done, much like First Mile, and then they find uses for these pieces. You can book a collection and they'll come by and pick it up too. They're working towards goal number 12 which the UN have put in place for their Sustainable Development Goals to ensure sustainable consumption and production patterns.
It was really interesting to hear you'd like to come back to First Mile, what would you do there?
I'd love to understand their sorting process in much more depth. So much of our waste in London is not recycled and it would be great to understand what it takes for things to be sorted in order for them to be recycled in more detail so that this information can be shared more widely.
There is a lot the general public isn't aware of in terms of the recycling process and it would be a great opportunity to bring more awareness around it and I'd love to make this information more accessible for people.
A toolkit, a talk and a workshop would be one of the many outcomes I'd love to discuss with First Mile in more detail as it feels like there is a huge opportunity to bring a wider understanding of what the recycling process involves.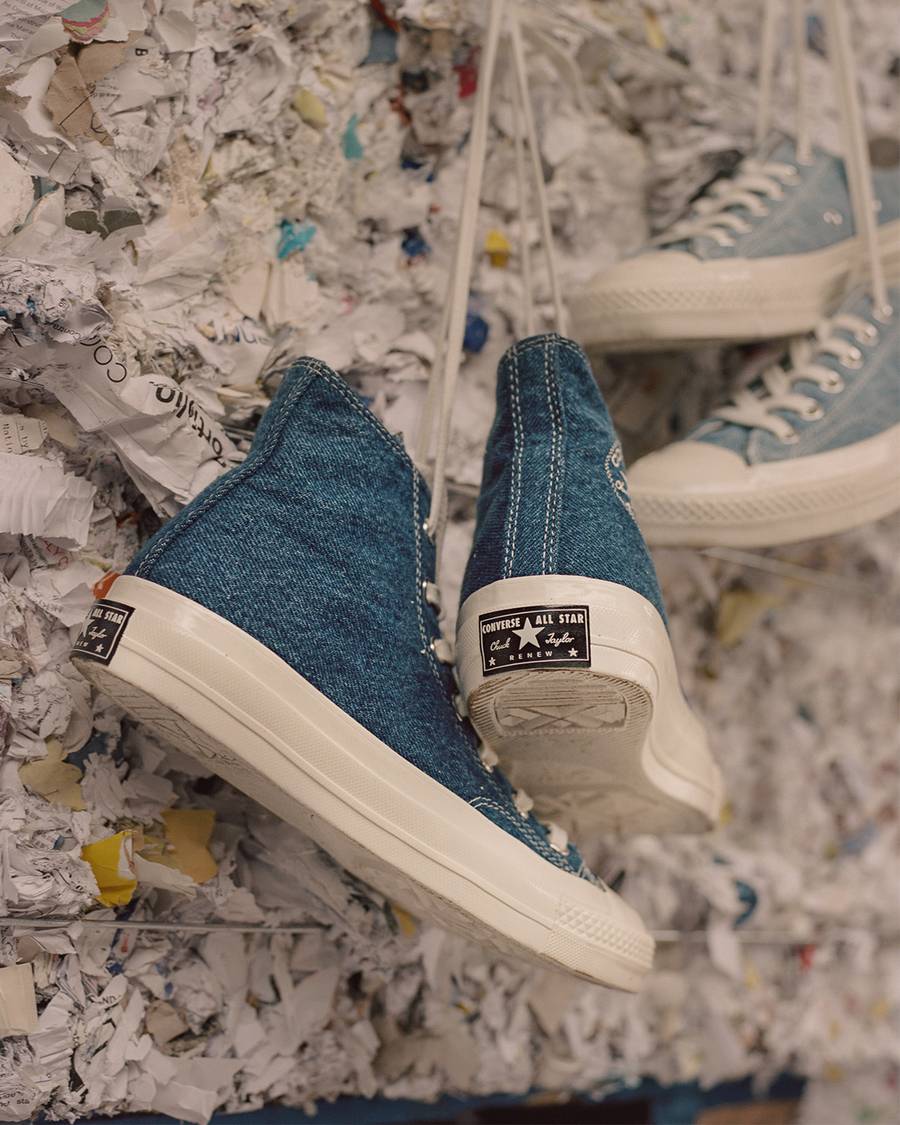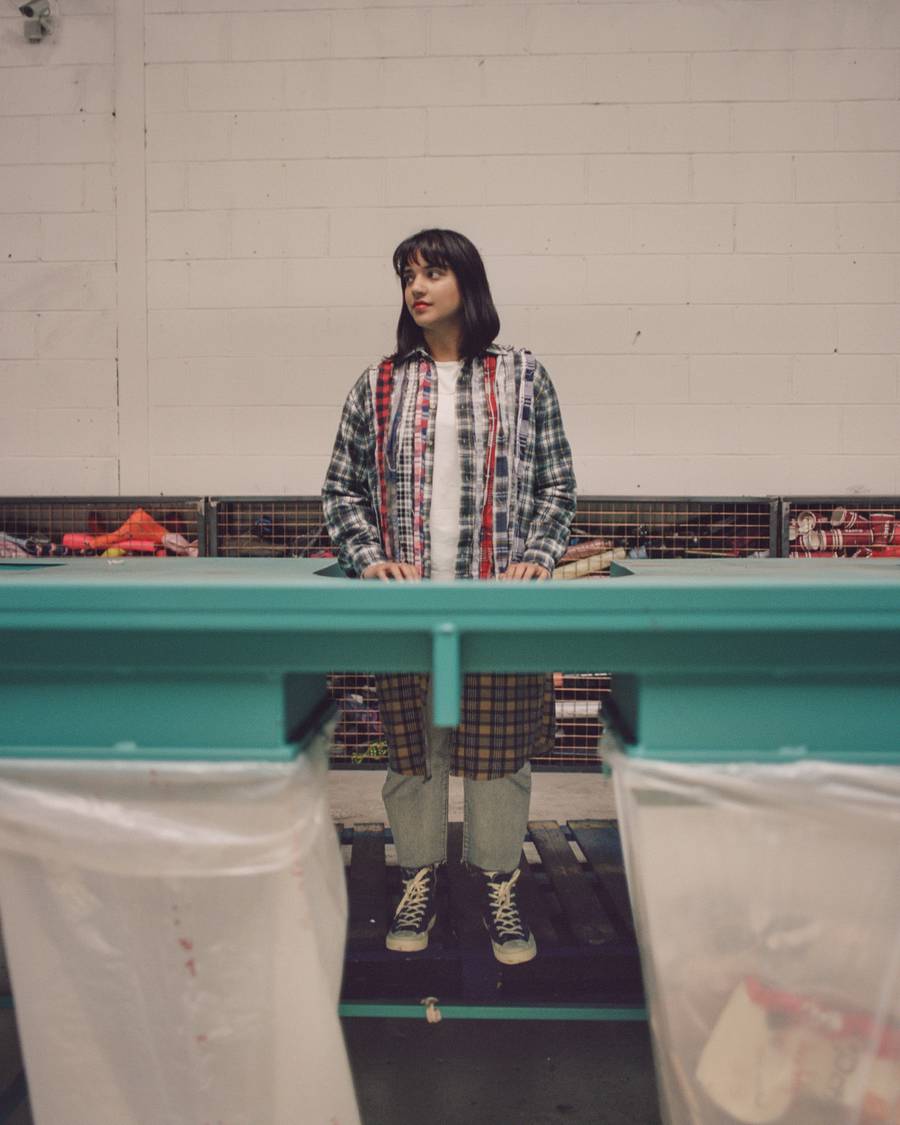 What would you say to people who think climate change is a fad?
They must be living on another planet. So much evidence points to the contrary. We can't go a day without news about the climate crisis. I mean just the other day there were plastic particles found in glaciers! If this isn't a crisis, I don't know what is.
There has to be a more collective effort in tackling this together not in our little silos. It's a global issue not just a single country's problem. We just need to take into consideration that it's not a one size fits all solution, we need to take material culture into consideration as every single material has a different association to each culture - again something else that is so much about ritual, behaviour and our upbringing.
"WE JUST NEED TO TAKE INTO CONSIDERATION THAT IT'S NOT A ONE SIZE FITS ALL SOLUTION."
There are many contradictory views on the most sustainable practices, what are 5 initial pointers you'd give to someone wanting to lessen their impact?
I often look towards cooks and chefs for these answers, they have the most incredible ways of utilising their ingredients to their full potential. The kitchen was one of the most inspirational places for me growing up and I learned how to cook from the tender age of 5 observing my mum transform ingredients to the most flavoursome of dishes. Even the tiniest amount of leftovers would be stored into a container and reinvigorated into a dish that was unrecognisable from the day before - one of the best methods of reuse for me!
Placing value on all that surrounds your daily life are often places which can be altered very easily. It's very behavioural, so taking a look at your everyday habits and lifestyle are the best place to begin.
For example, those daily disposable items such as toothbrushes and cotton buds are huge culprits and can linger in landfills for generations, but there are alternatives that are biodegradable and recyclable. Bamboo toothbrushes are great, the best way to recycle the bristles are by removing them with tweezers so that both materials can be recycled more easily. Again, this is so much about the sorting process.
Cotton buds can be replaced by applying 2-3 drops of olive oil and the ear wax will naturally be brought to the surface and easily removed - no need for these extra materials or tools to be used.
'Buy one get one free' deals can be misleading and can often lead to more food wastage and overeating. Do you really need that extra pack of biscuits?
Paper bags instead of plastic bags for food is always a good idea, as long as it doesn't get greased up, as it's not recyclable anymore.
Beeswax wraps are often a great material for preserving the life of food too. A much better alternative to cling film and aluminium foil. You can often make these yourself too.
Prolonging the life of clothing by repairing, embroidering or even patchworking the holes up is also a great way for your clothing to feel way more personalised as well as living longer. Or if your clothes seem a bit drained of colour, naturally dyeing your clothes using something like avocado stones are amazing! It brings out a beautiful blush pink tone which is so surprising and rewarding.
Can you recommend any essential reading?
The book that I wrote 'Why Materials Matter' of course! It's a guide and catalogue of the infinite possibilities there are with materials and the impact they can have when used responsibly, Mycelium Running: A Guide to Healing the Planet Through Gardening with Gourmet and Medicinal Mushrooms by Paul Stamets, Braiding Sweetgrass: Indigenous Wisdom, Scientific Knowledge and the Teachings of Plants by Robin Wall Kimmerer, The Handbook of Sustainability Literacy: Skills for a Changing World by Arran Stibbe, It's Freezing in LA, Silo: The Zero Waste Blueprint by Douglas McMaster, The Noma Guide to Fermentation (Foundations of Flavor) by Rene Redzepi and David Zilber, You and I Eat the Same: On the Countless Ways Food and Cooking Connect Us to One Another (MAD Dispatches, Volume 1) by Chris Ying (Author) & René Redzepi.
Your work considers the past, present and future, what does our future look like?
Sustainability shouldn't be an option, it should be implicit. Maybe one day we won't even be using the word any longer, it will be just a given and the price of living this way will become more affordable.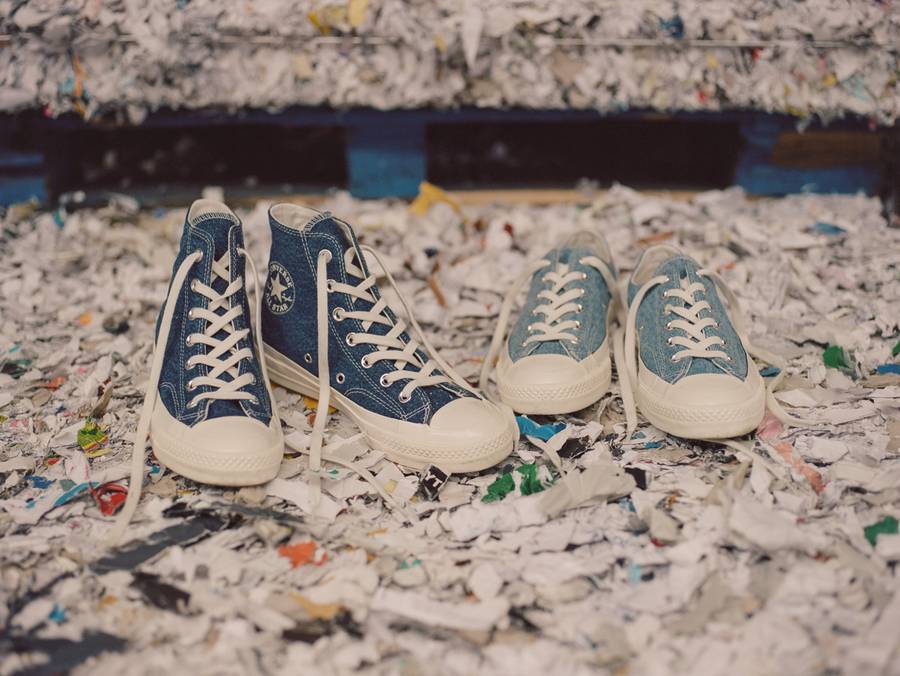 SHOP CONVERSE RENEW DENIM FROM THURSDAY 22ND AUGUST