Features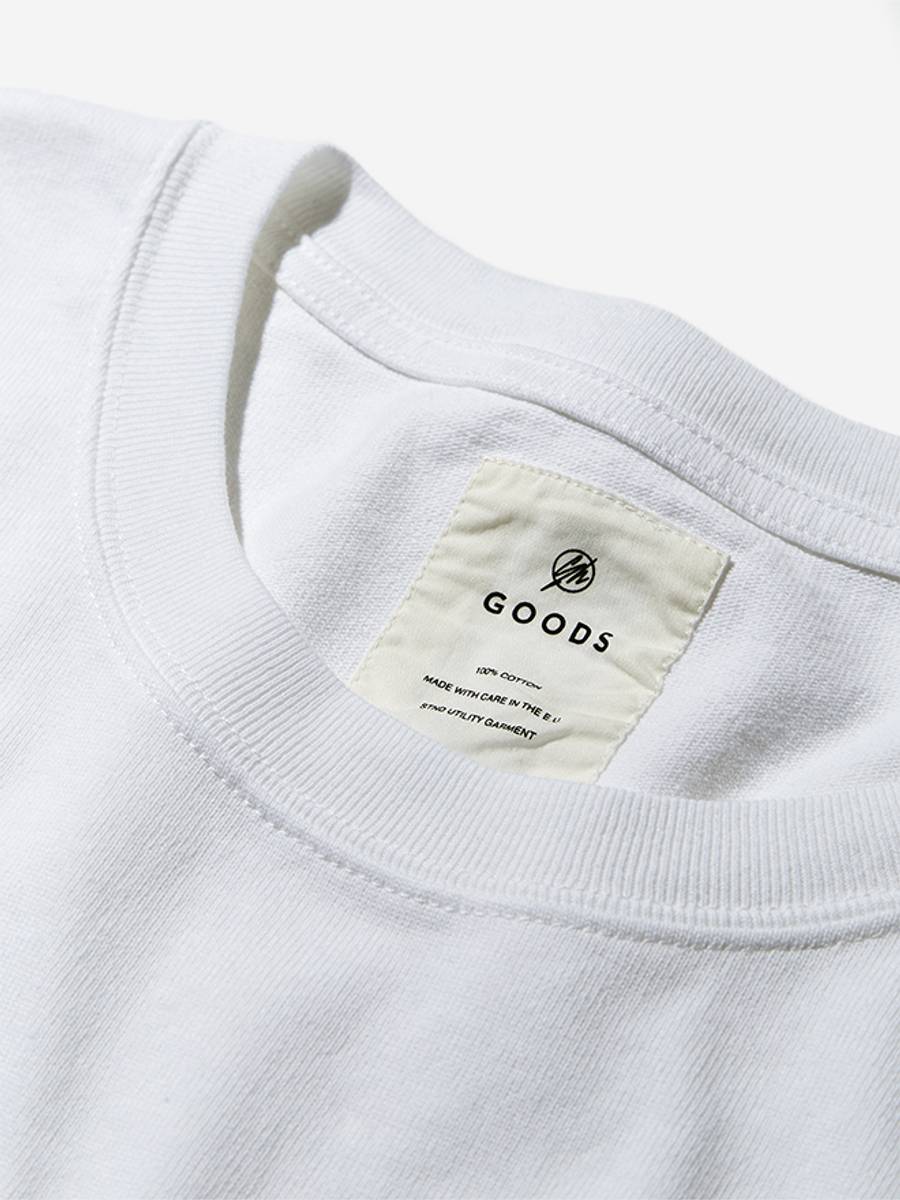 FABRIC AND FEEL
A ribbed collar, stitched neck label and twin needle stitching combine comfort with durability. With a soft handle due to the cotton's slubs and a more open weave, the mid-weight fabric is perfect to wear in all seasons.
THE FIT
Inspired by old favourites and the feel of a tee that you've had for years, we opted for a slightly shorter, loose hanging fit..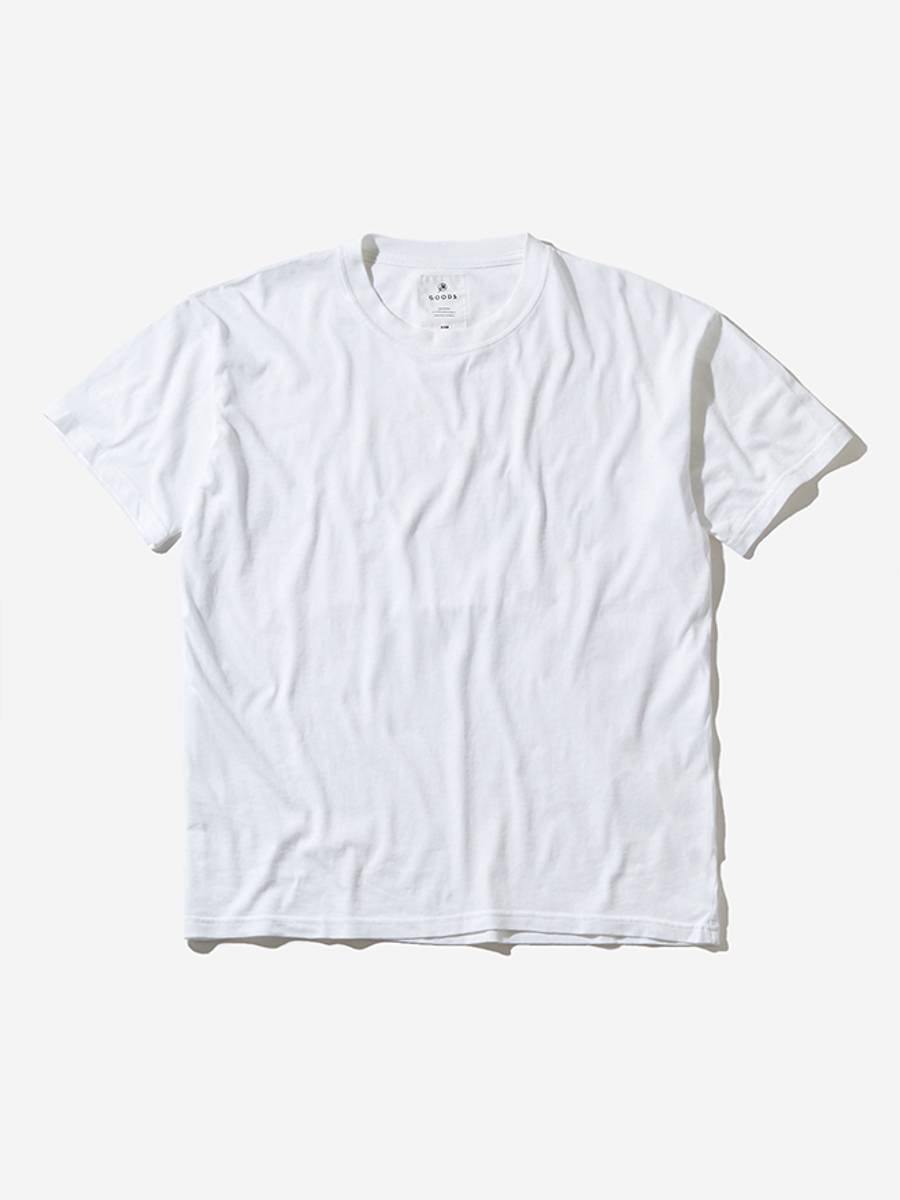 THE CLASSIC
Taking inspiration from the American classics, our lightweight tee, which we have offered for years, have a distinct vintage jersey look. The 180 gsm carded cotton is knitted at a high gauge to give it an 'open' fabric hand feel that has the perfect pile and fluidity. Stretch the neck out wear it loose. You get the drift.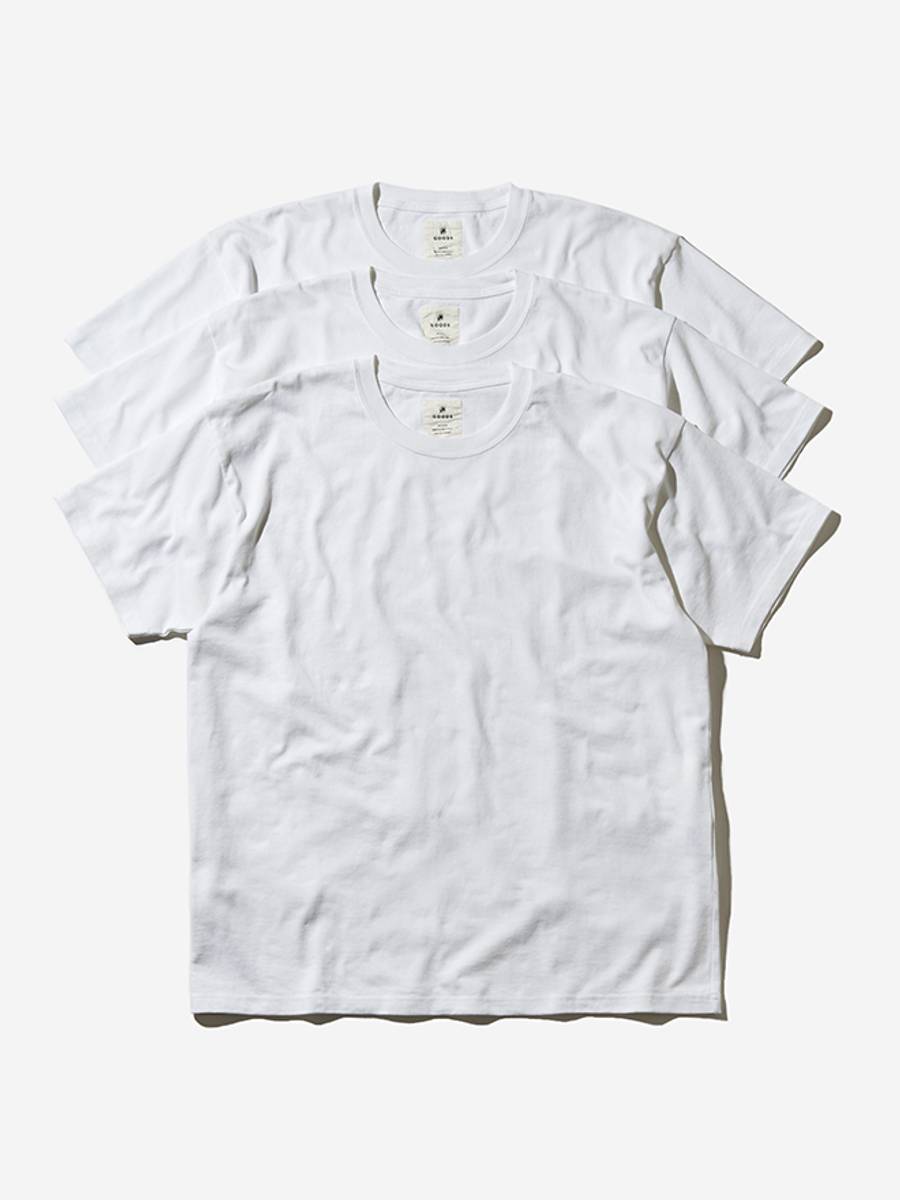 THE 3-PACK
If you're a fan of our lightweight tees and we know many of you are, don't miss another first, the opportunity to buy our 3 pack bundle with a friendly discount.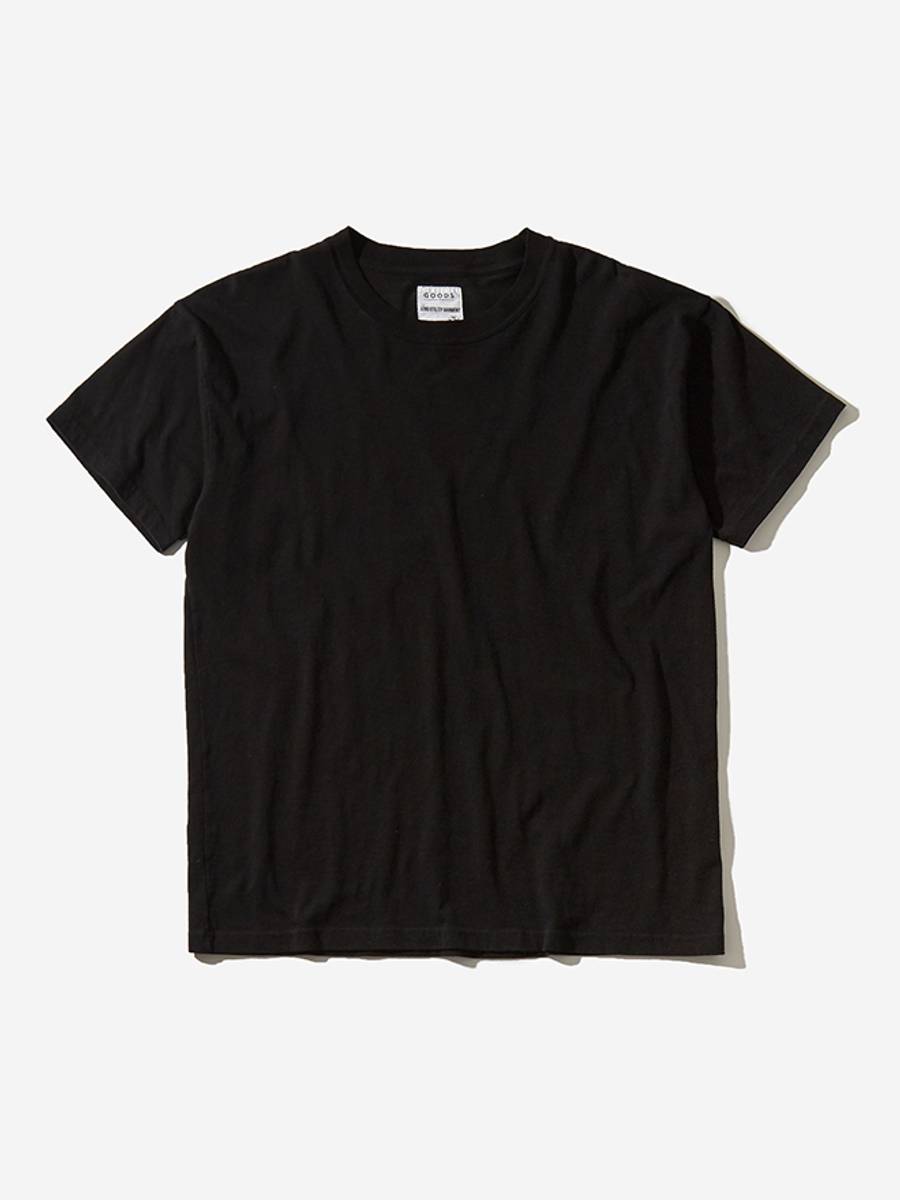 GET IT IN BLACK
The Classic tee you know and love, available in black. The same fit, feel, 180 gsm carded cotton, in an inverted colourway.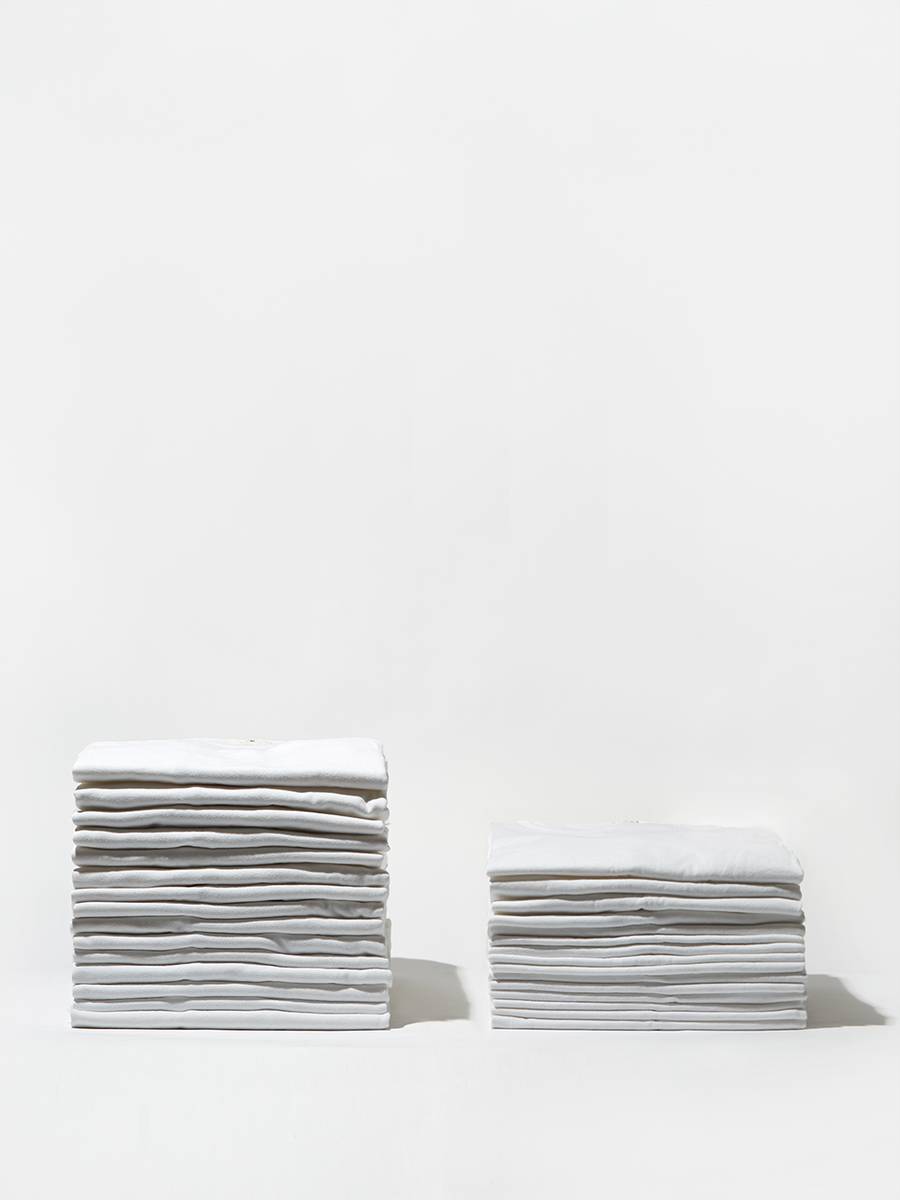 THE HEAVYWEIGHT SHORTSLEEVE
For the first time ever, after listening to customer feedback and not satisfied with our solo offering, we've developed a heavier weight tee for those who prefer a tee to be slightly more robust. Using 260 gsm fabric which is akin to those you'd find from your favourite Japanese brands, the fabric is triple end cotton jersey knitted at a higher gauge that gives the fabric a compact, qualitative feel.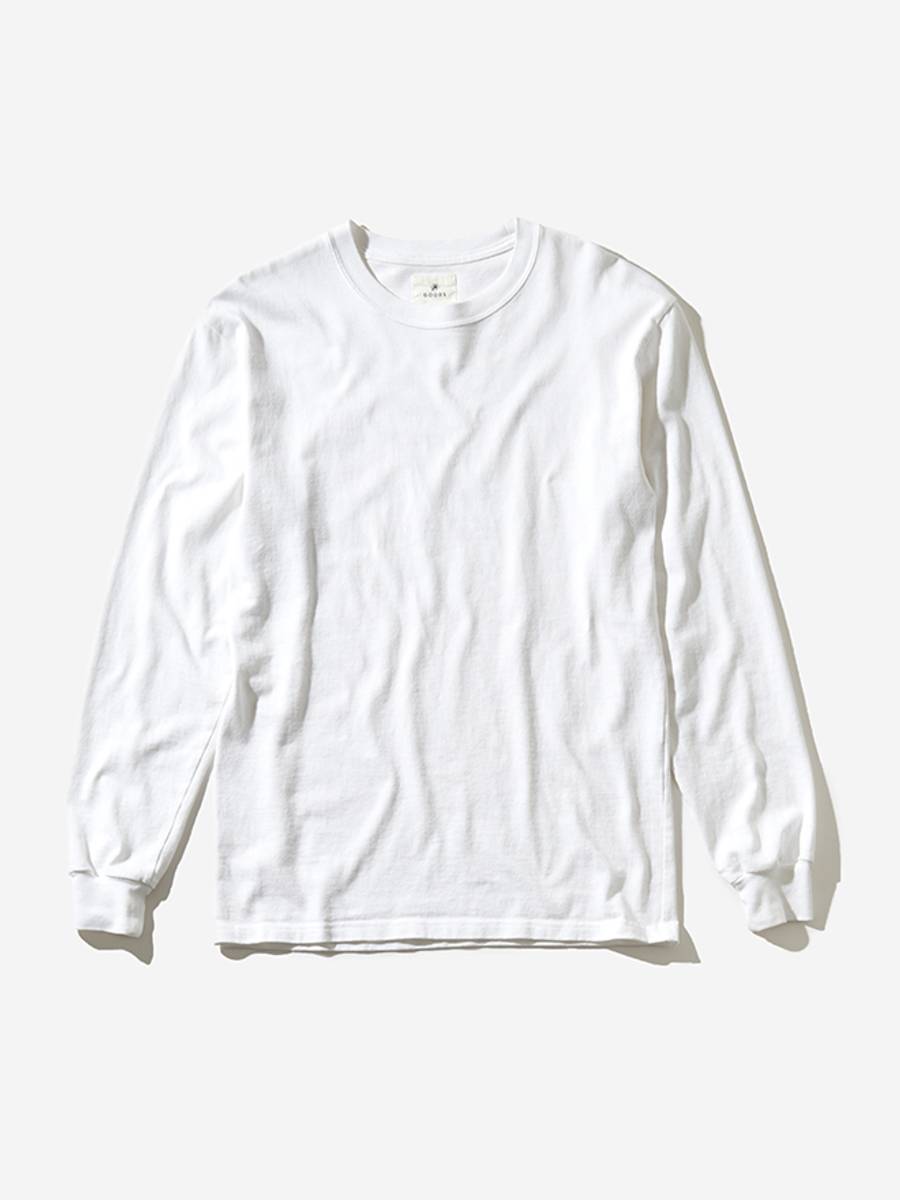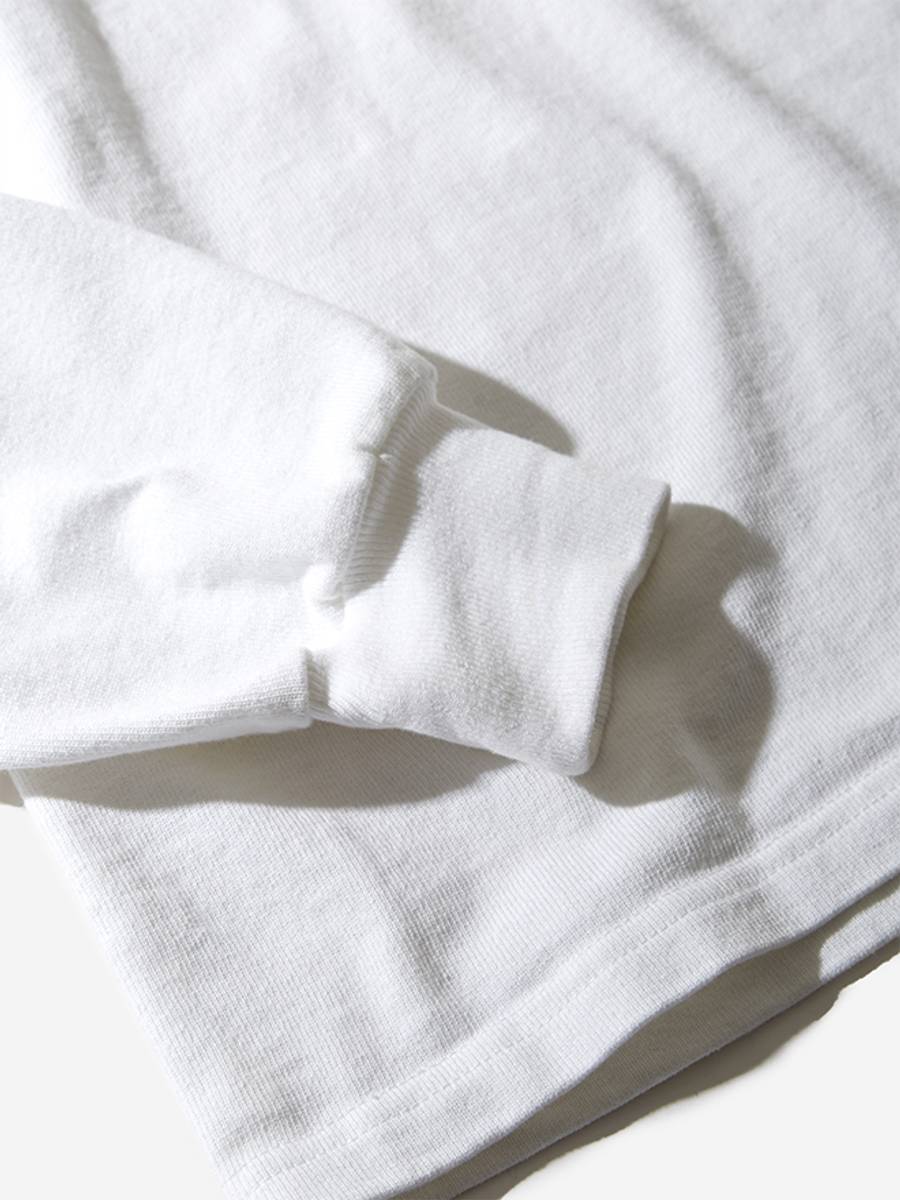 THE HEAVYWEIGHT LONGSLEEVE
Speaking of heavyweight, we've made an even more seasonally appropriate design update; the longsleeve. The same 260 gsm fabric as seen in our shortsleeve option, our first ever homegrown longsleeve t-shirt is complete with ribbed cuffs.