Features
"SENSELESS VIOLENCE IS A PREROGATIVE OF YOUTH, WHICH HAS MUCH ENERGY BUT LITTLE TALENT FOR THE CONSTRUCTIVE."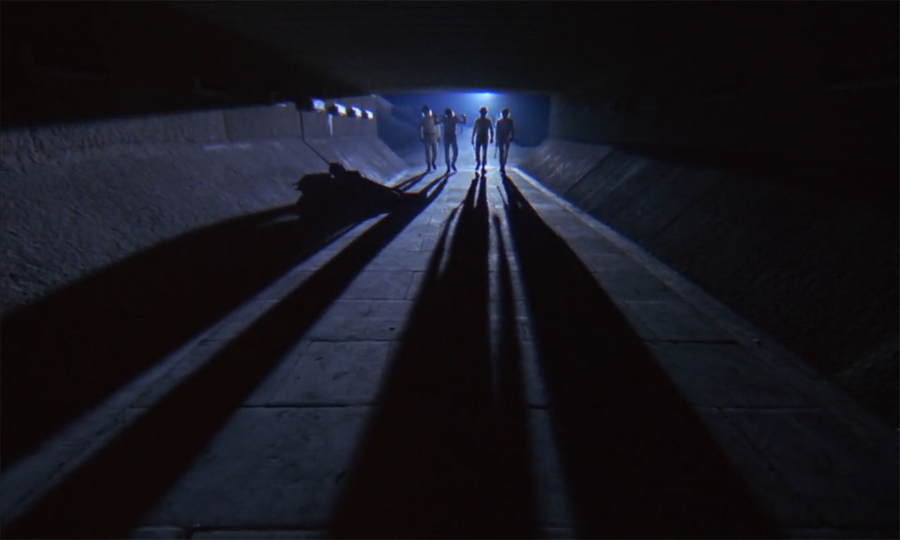 Told through the visionary eye of Kubrick, the enigmatic world full of crazed hooligans with bespoke slang and dishevelledly-chic all-white uniforms, possessed a darkly comic tone. Visualised by award-winning costume designer Milena Canonero, the monochromatic, codpiece-sporting look has had a lasting impact on contemporary culture, becoming a symbol of youthful rebellion and sitting parallel to the rise of the British punk movement.
Undercover's Jun Takahashi; a designer inspired in equal parts by bands such as the Sex Pistols and filmmakers like Stanley Kubrick, has produced a series of garments in his AW19 collection paying homage to the inconic film, following on from his acclaimed collection based on '2001: A Space Oddysey'. Utilising stills and text from the 1971 classic, he produced a range of t-shirts, sweatshirts and jackets containing the instantly-recognisable imagery.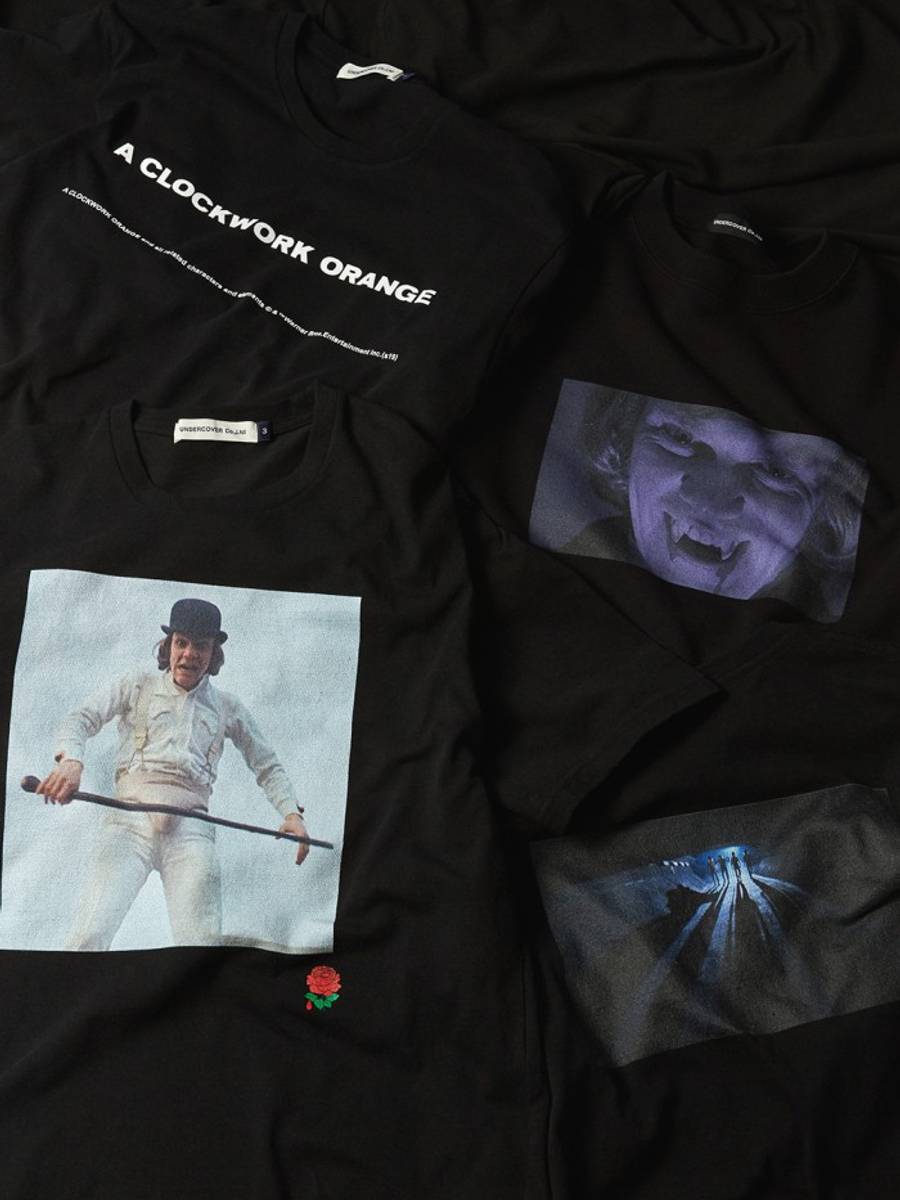 Takahashi has an ongoing admiration for Kubrick's work, which can be traced back to some of his earliest collections. Whether subtly communicated through shapes, cuts and patterns, or boldly stated in models walking down the runway in reinterpreted technicolour space suits in homage to A Space Odyssey 2001, Takahashi has shown time and again that his affinity for filmographic inspiration is at the heart of his design process at Undercover. From The Warriors to The Shining, his collections have contained a variety of references from classic film and its costume design.
SHOP THE T-SHIRTS